SUMMER 1992

View 1992 in a larger map with points of interest table of contents
On July 18 we arrived at Schiphol. We won't be able to get the Westfalia from the shipping company in Rotterdam until Monday the 20th, so we look for a room in Amsterdam - the city is booked up with an AIDS conference, so we get the last room available anywhere - a rather dingy room up a very steep flight of stairs.On Sunday we took the train to Rotterdam,where we stayed the night in a hotel, preparing to pick up the Westfalia next morning in the harbour.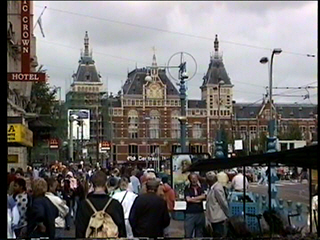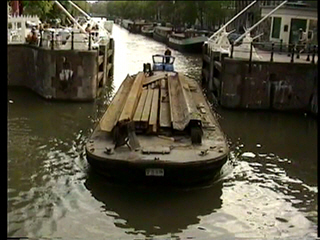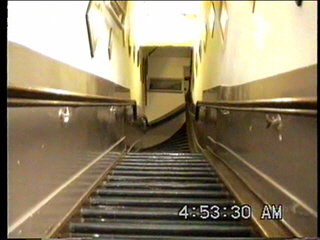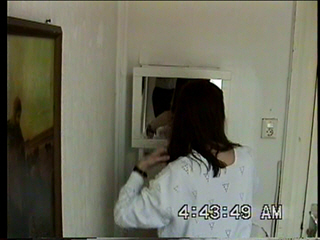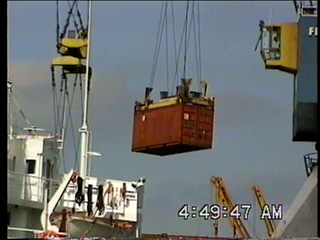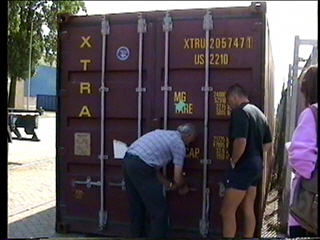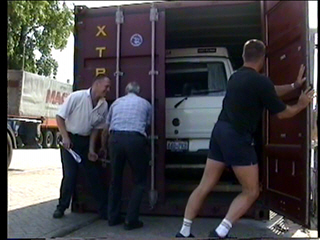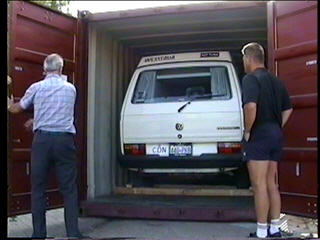 From Rotterdam we travel along the coast, staying in small yacht harbour the first night. Dutch police came along, but let the infraction pass.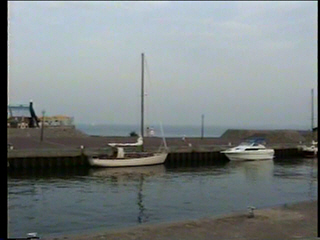 Taking a ferry at Vlissingen, we head for Brugges.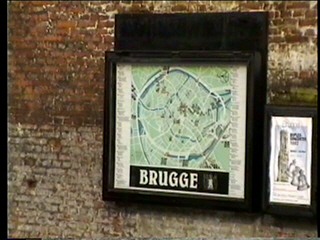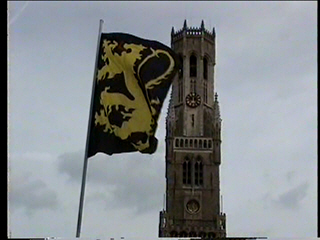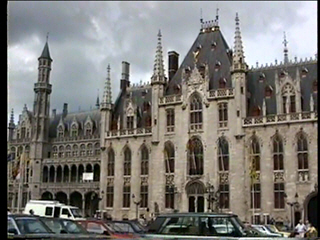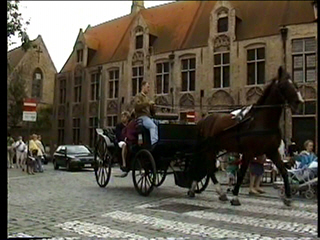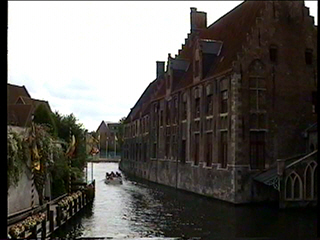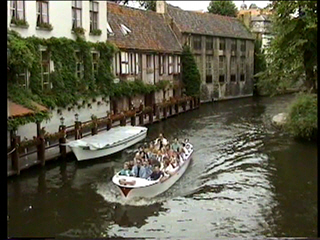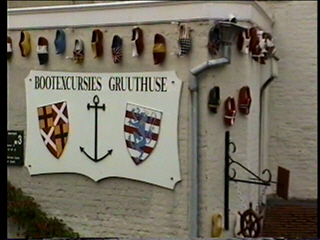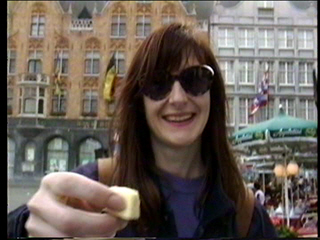 From Brugge we head to Paris, where we exhaustively walk the city, visit the Pompidou & catch a Hot Tuna show at the passage du Nord-Ouest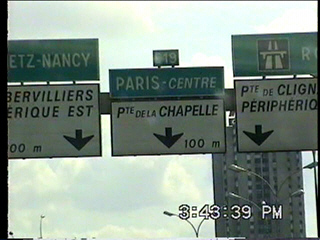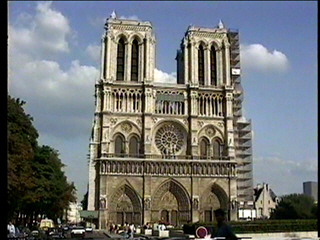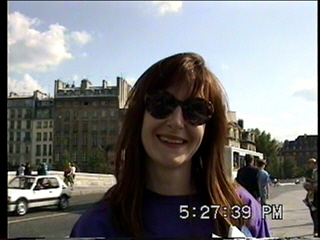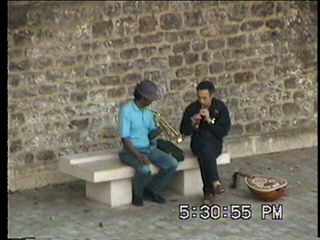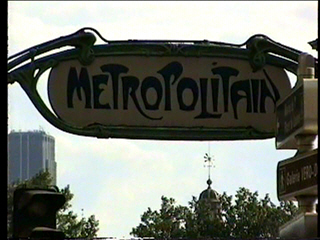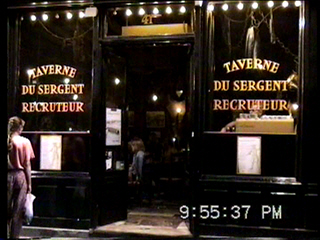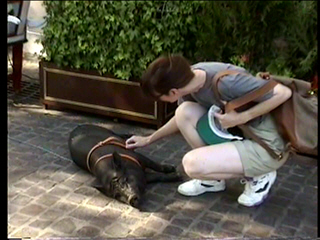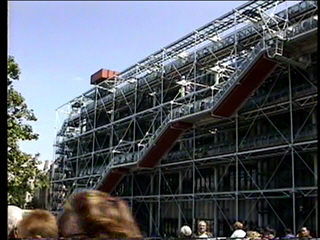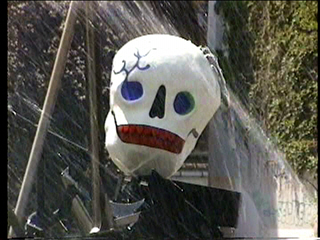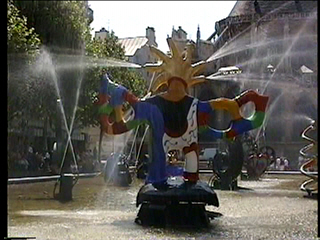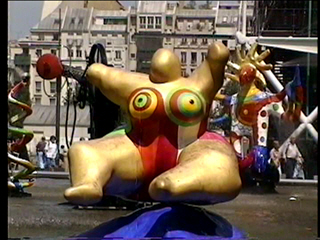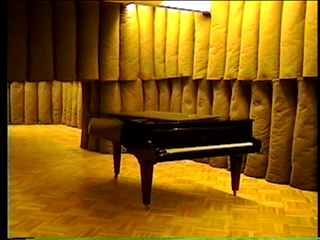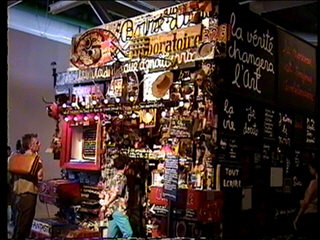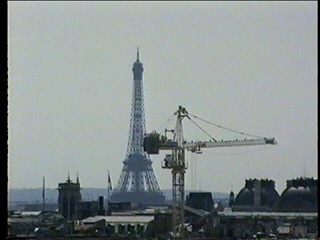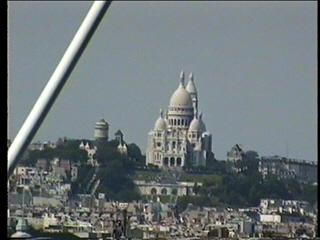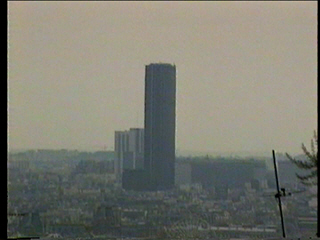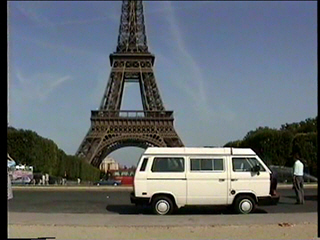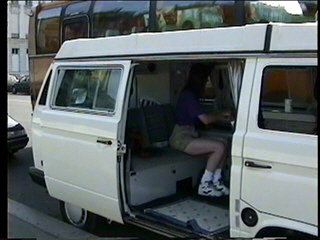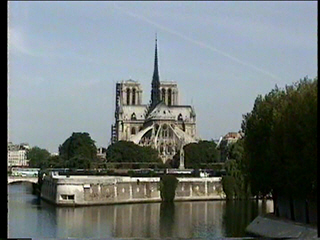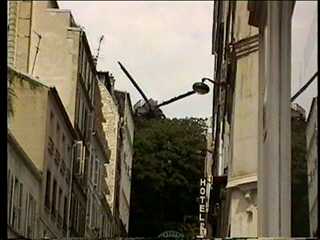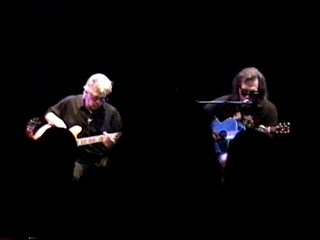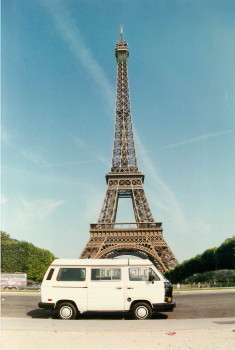 From Paris we head back north towards Belgium via Soissons et Laon, ending up in Brussels for a few days.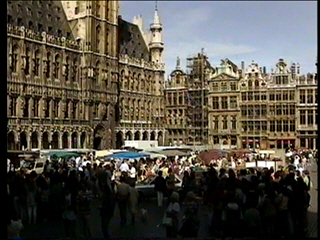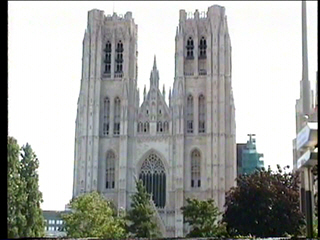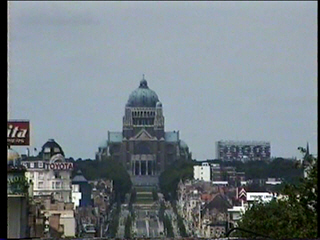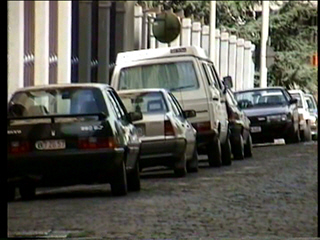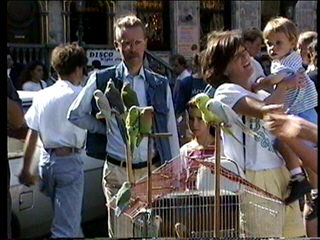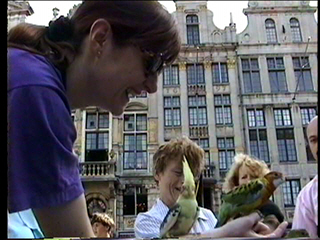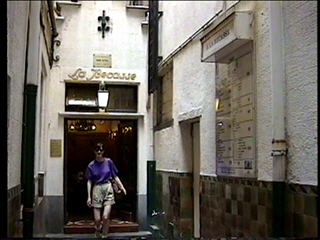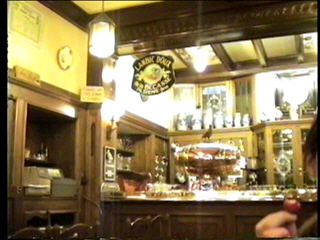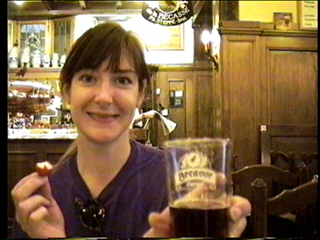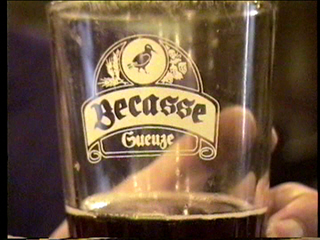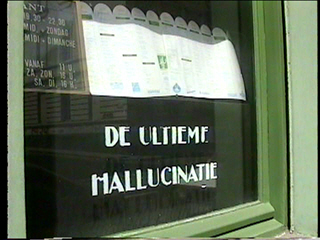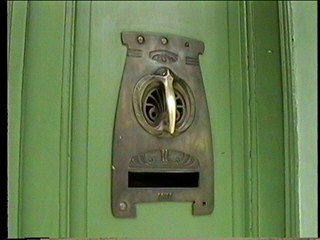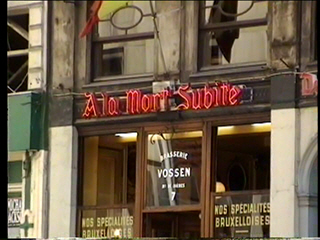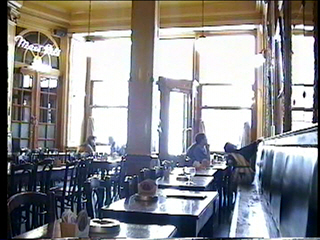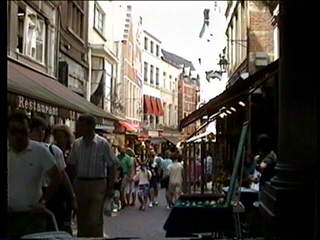 From Brussels we drive through Namur to the Abbey of Maredsous, where we see, not a pastoral scene of monks brewing beer & making cheese & bread, but a full-blown tourist site complete with a couple of gift shops and a large biergarten. A priest lets us stay right on the grounds, though - where we enjoy a dinner of Maredsous cheese, bread & bier!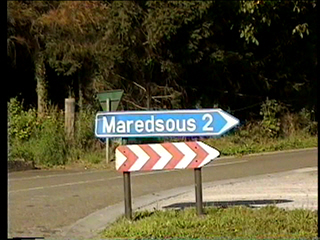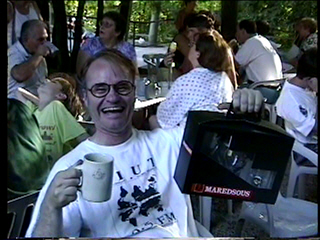 Leaving Maredsous, we head towards Kassel, Germany for the Documenta contemporary art fest. We drop into a few ruins we pass en route. We also dropped into Westfalia Werke in Wiedenbruck, chatted with the 2 women who ran the old tourist delivery program & purchased a voltage converter & some LPG adaptors.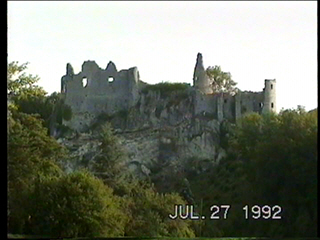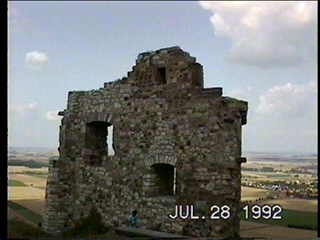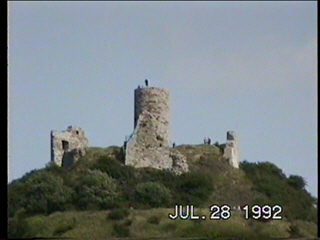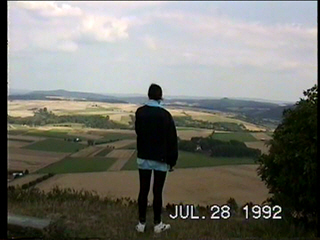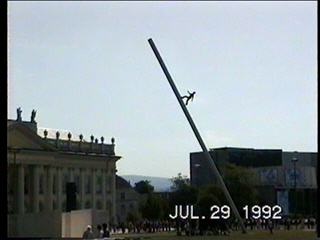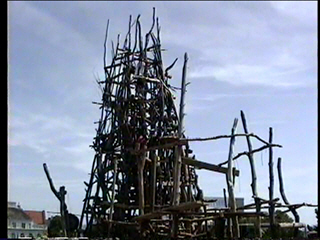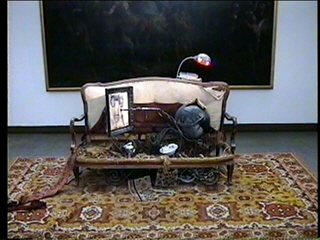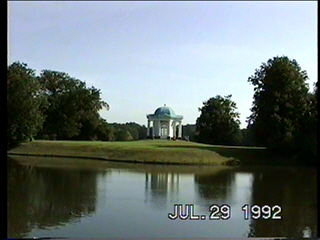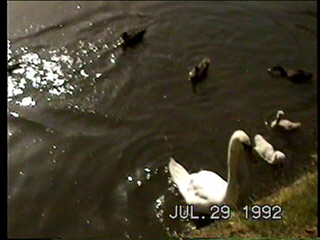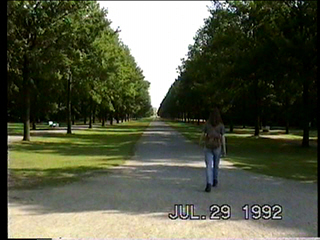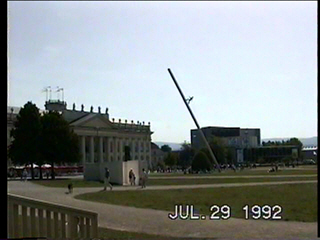 Leaving Kassel, we drive along the old East German boder, crossing near the Fulda Gap, where a few remnants of the old border fence still survived. We head over towards Rotenburg o.d. Tauber, then loop back via Nurnberg to Regensburg .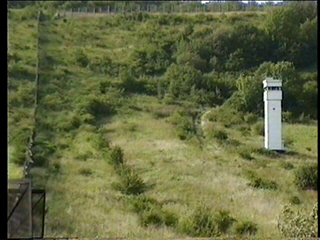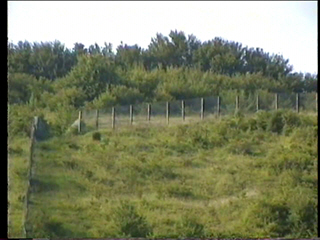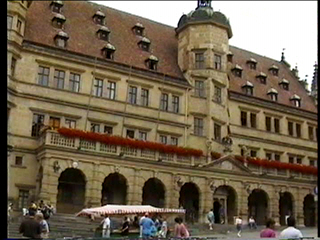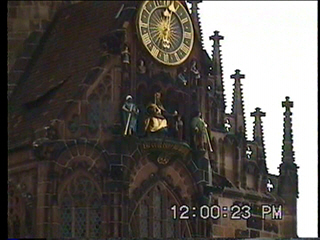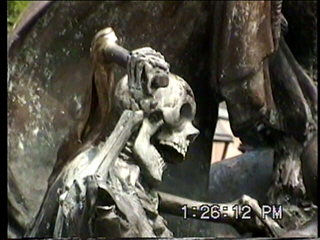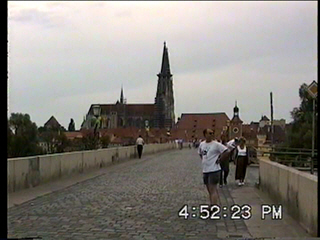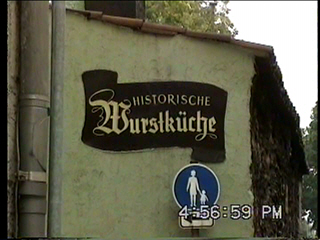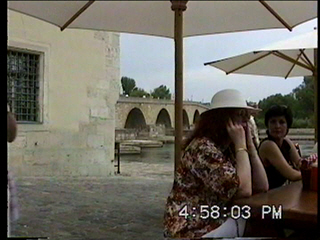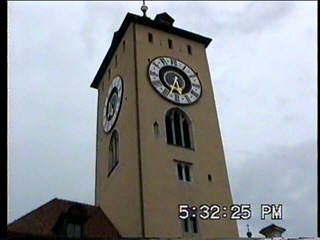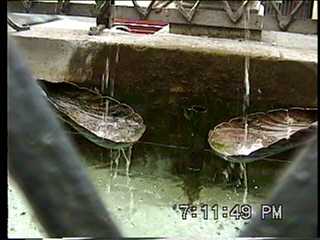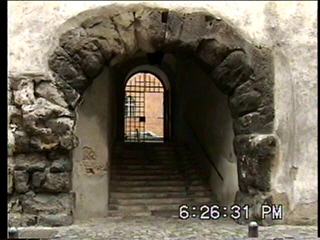 From Passau we looped around Munich to Fussen to tour Mad King Ludwig's Neuschwanstein Castle - they don't allow pictures, but I ran a stealth castlecam anyway.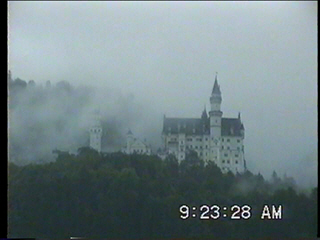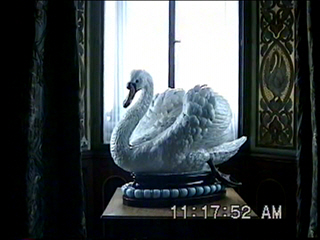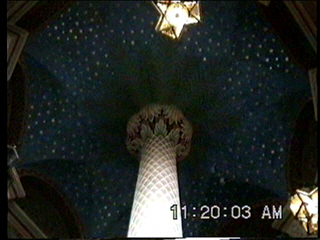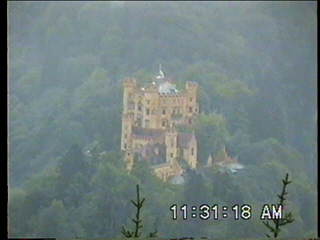 Heading east, we cross Lake Constance on a ferry, touring a castle at Meersburg, dropping into a ruin at Magdeberg in the Black Forest and driving thru the Schwarzwald to Freiburg, home of Martin Heidegger.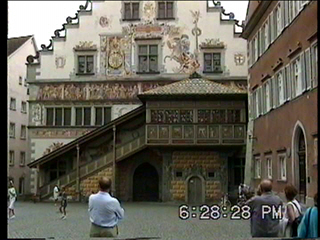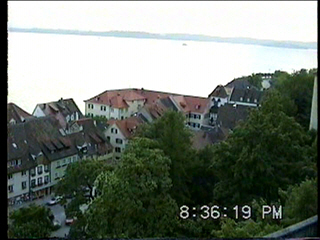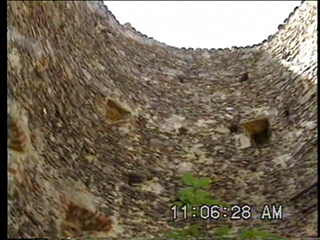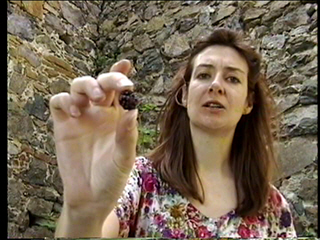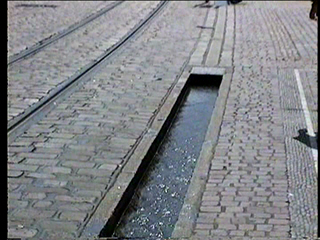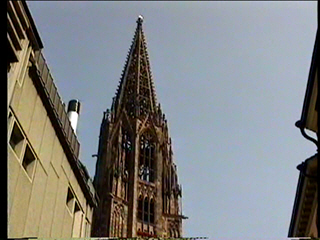 Next we stop in at Strasbourg for luch, then visit 2 ruins in Alsace: Castle Lichtenberg & Falkenstein. After leaving, we took a back road & inadvertently ended up in a restricted military firing range, full of old bunkers and signs with black skulls & "mort" painted on them!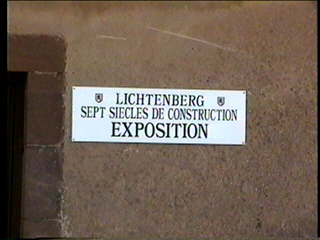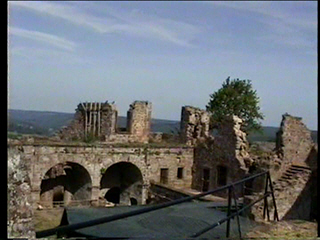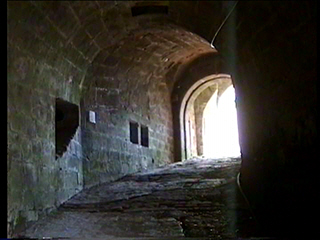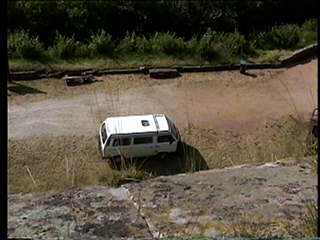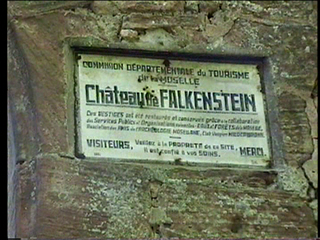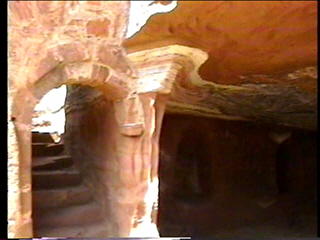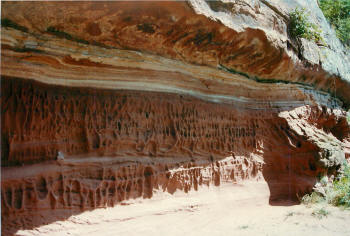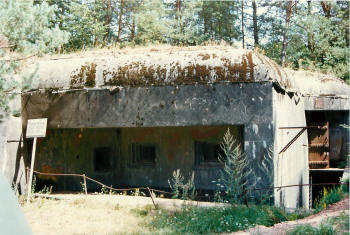 We then bombed back through brussels to Amsterdam, where we freecamped right on a canal for a couple of days before storing the van at Zeevaarder and flying back from Schiphol.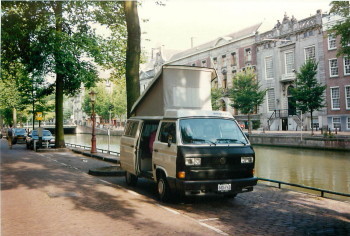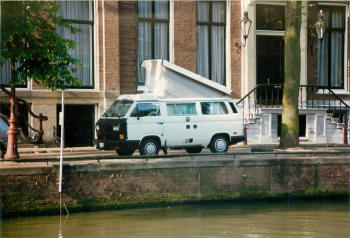 Fall 1992 Mini-Trip
In the fall 0f 92 I made a solo trip over for a couple of weeks. I was joined in the second week by my friend Dean. This trip was marked by the van being broken into in Amsterdam & by the terrible tragedy of a jet crashing into a high rise apartment building not far from where I was staying at Gaasper Camping. We toured through southern Belgium & the Rhine, stopping at Orval & taking in the weinfest at Bacharach.

View 1992 Fall Mini-Trip in a larger map with points of interest table of contents