Summer 2018 France +
Page 1:Amsterdam to Paris Page 2:Paris to Barcelona
This trip will see us loop down to Barcelona through Paris & the Dordogne, looping back through the Pays Cathar and the Rhone valley. In Paris we will pick up Taylor's sister Karen who will travel with us to Barcelona before flying back.
After spending a week around Amsterdam visiting my friend Kees, I pick up Taylor & Odin at Schiphol.
We immediately drive south, staying the first night at a stellplatz in Braschaat Belgium, just north of Antwerpen.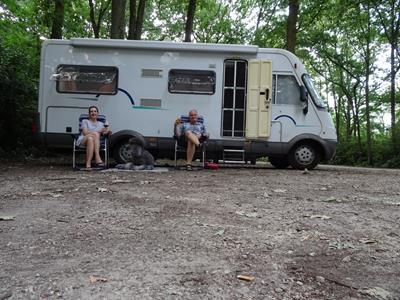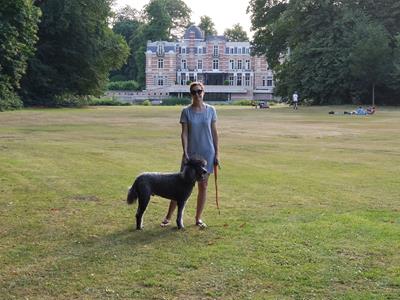 The next day we drive to Laon, where we stay in a stellplatz just under the medieval walls. Had a great dinner and explored the town. In an antique store we found a bell to ring in celebration of the life of our friend Denis, who passed away far too early...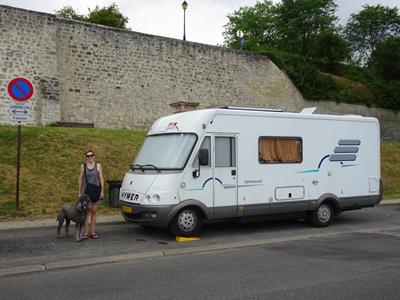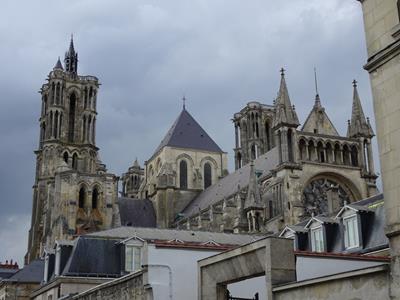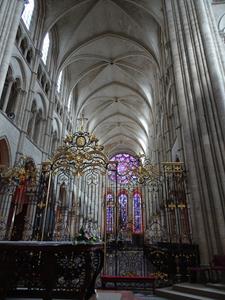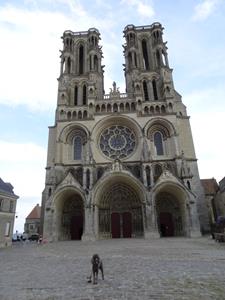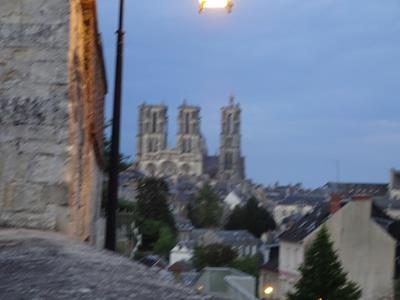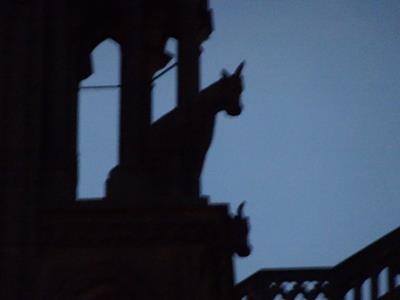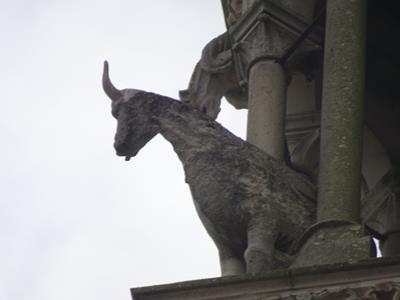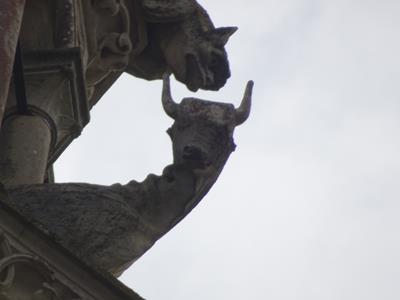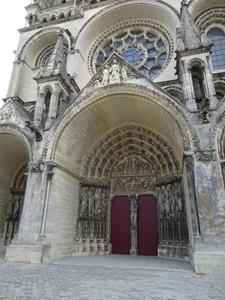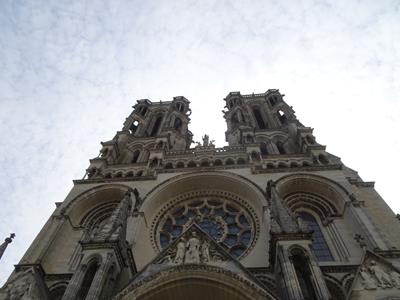 From Laon we drove to the Paris Bois du Boulogne campground. The next day, July 5 at 2 PM Toronto time the bell rang for Denis , in concert with dozens of others ringing in Toronto.
Page 1:Amsterdam to Paris Page 2:Paris to Barcelona