March 1993 France

View 1993 France in a larger map with points of interest table of contents
Mar. 27 arrive in Amsterdam
Stayed on an aire near Nancy the first night (brrrr...); dropped into Dijon for some moutarde,looped through Die where we had a degustation (hosted by grand-pere Buffardel himself!) of Clairette de Die at Freres Buffardel.
Next on through the Gorge du Verdon to Castellane, where we camped in a camping with the eerily-lit chapel of Notre-Dame-du-Roc hovering in the night sky above. The next morning we took a small road & stopped in at a beekeeper's farm & bought some honey and some mead. Travelling further along the lakes we espied what appeared to be silos on a mountain. Pulling out the binoculars revealed the "silos" to be gigantic statues of the Buddha, Jesus & the messiah of the cult of Aumisme - we then made our way up a one lane road to the "Holy City of Mandarom.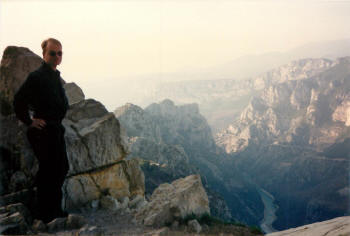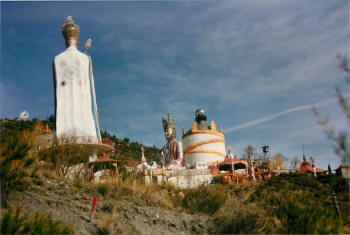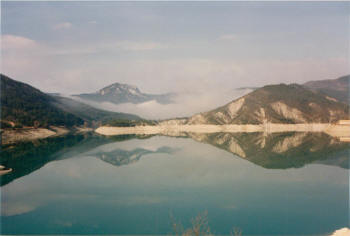 Proceeding through backroads, we visit Menton (stayed in the camping), Monaco & drive a couple of the corniches.
Next we wend our way to St. Paul de Vence, where we visit the Fondation Maeght and dine at the Colombe d'Or.Then we travel along the coast through Hyeres.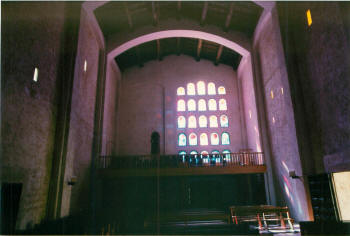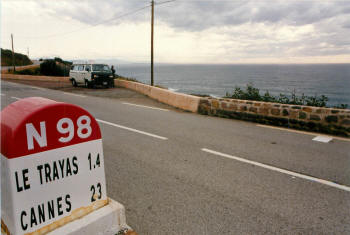 we make our way up to Aix & visit the Fondation Vasarely with huge versions of the optical artist's works. Bought some books & a silk scarf for Taylor. Next we travel the back roads of provence through Rousillon (piping hot bread from the tiny local boulangerie!) to the Vasarely Didactic Museum in Gordes castle &, then visiting the Village des Bories.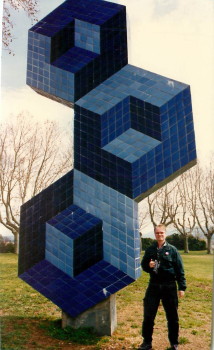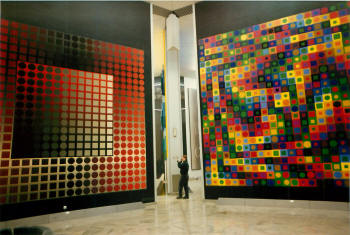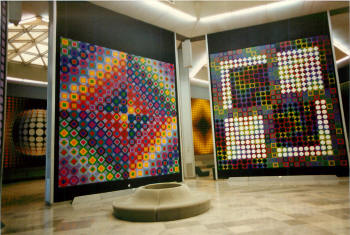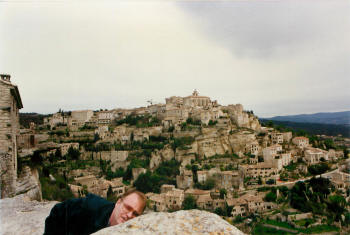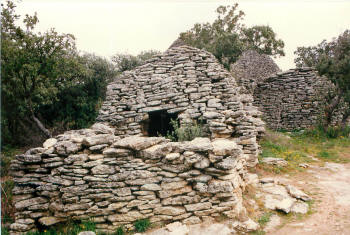 On to Chateauneuf du Pape for some wine,Orange for Roman ruins & glorious walled Avignon, where Frank buys his first beret from Mouret Chapelier.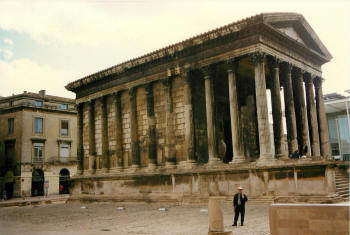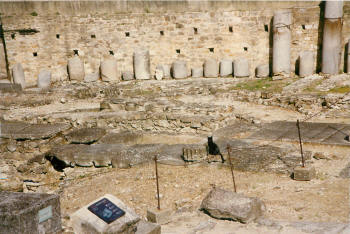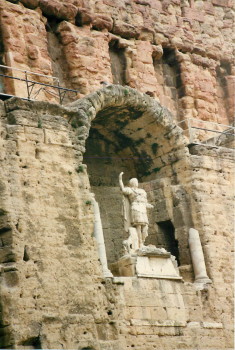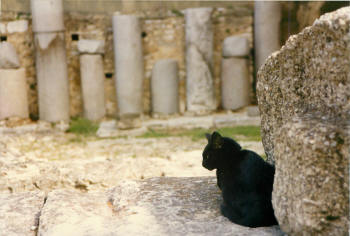 Heading towards the Pays Cathar, we travel through Tarascon,the Camargue with its white horses & then on to Sommieres (home of Lawrence Durrell, who wrote the Avignon Quintet),have a picnic below the Pont du Gard proceeding through Beziers,stopping at the Oppidum d'Enserune to visit the Cathar ruins of Queribus & Peyrepertuse , ending up in Limoux for lunch and a few bottle of their version of "champagne".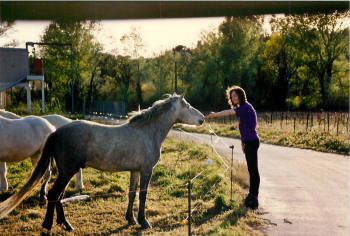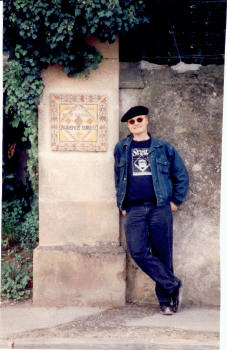 Heading north, we dropped into Carcassonne before heading up to the "Surrealist' village of la Cirque Popie & visiting the prehistoric caves of Pech-Merle. We stay the night at the camping in Cahors.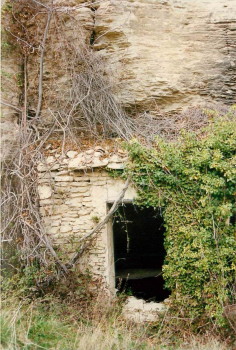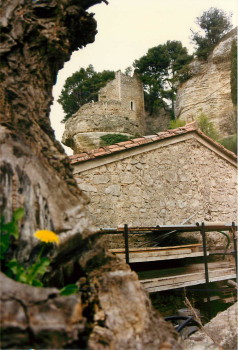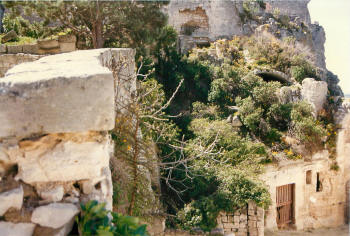 Next day we descend into the prehistoric caves of Rouffignac - this huge cave requires visits via train, unlike Pech-Merle.
From the Dordogne we travelled up to the Loire, visiting the castle at Angers & its tapestry;then we followed the Loire, visiting a few chateaux (Chenonceaux & others), camping on the island at Saumur, where we sampled the local white wine.
From the Loire we headed through Chartres, visiting the Cathedral and the Maison Picassiette, before heading for Paris, where we caught Jorma Kaukonen & Michael Falzarano (Kaukarano) at the Passage du Nord-Ouest. Then back to Holland with a stop in Brussels.