2017 Documenta Biennale +
This is our first trip in the Hymer B654.
Frank arrived a few days early, hung out with our friend Kees and then did a brief tour around the IJsselmeer (Zuider Zee).
Hoorn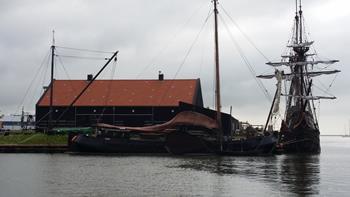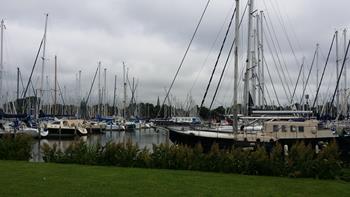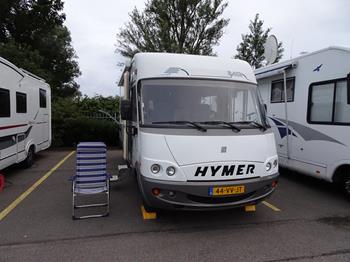 Afsluitsdijk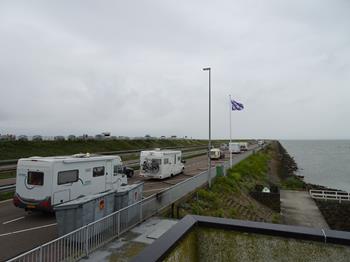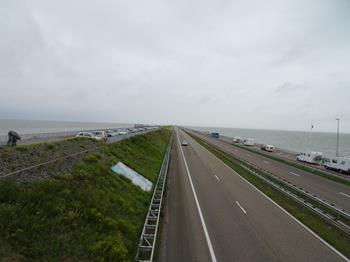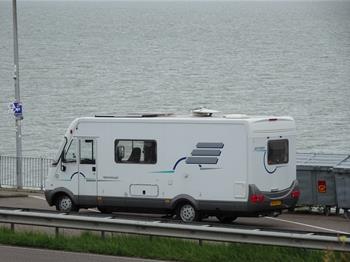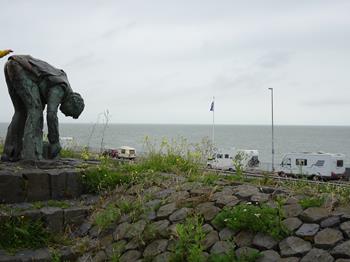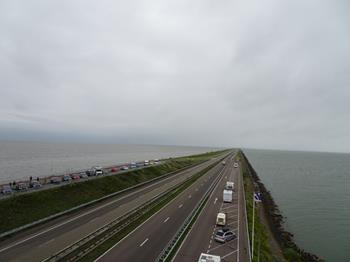 Hindeloopen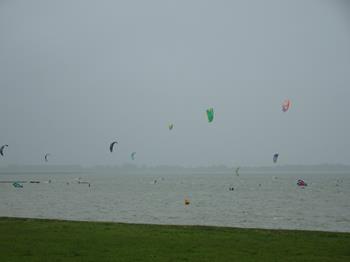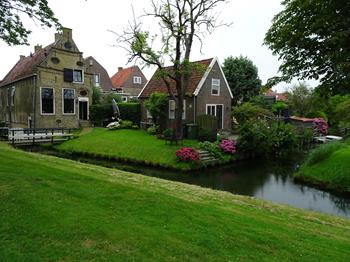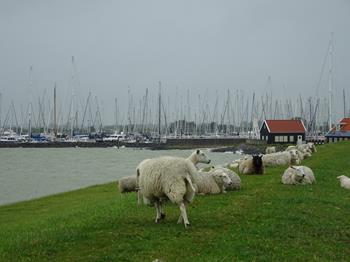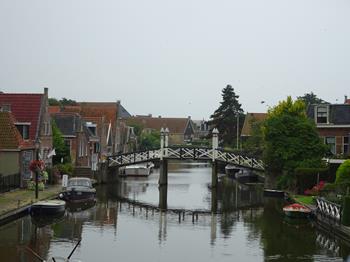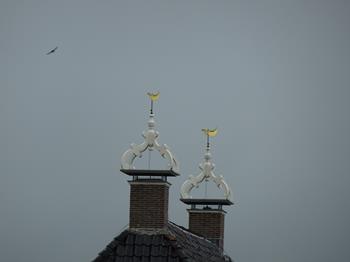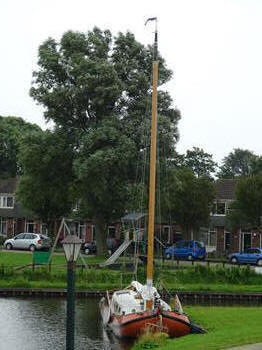 Frisian Horses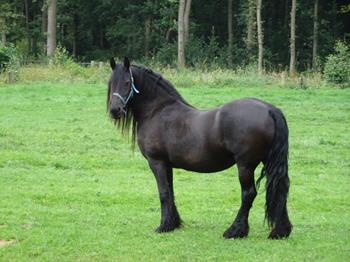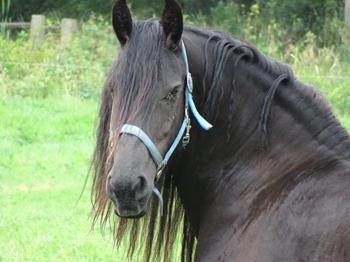 Giethoorn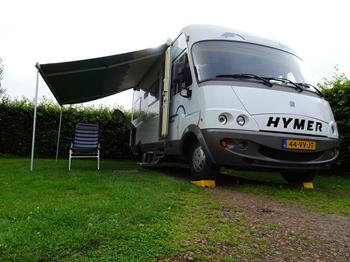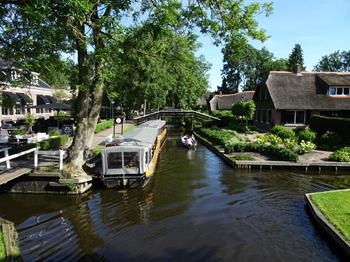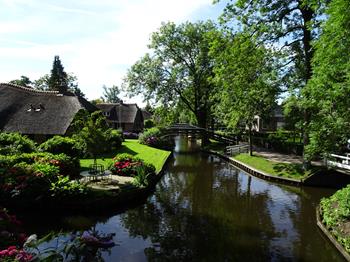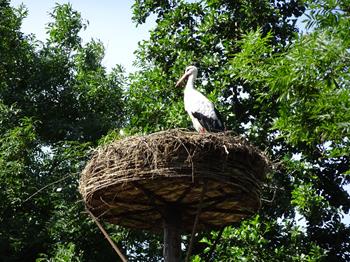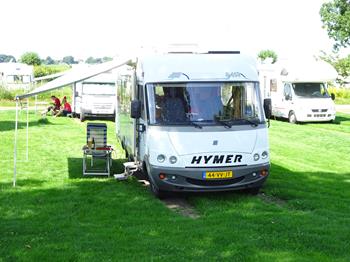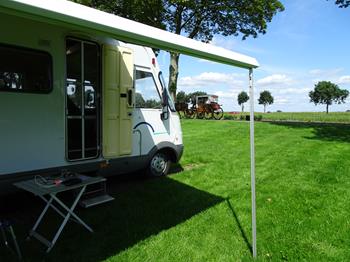 Taylor & Odin arrived at Schiphol and we went immediately to a vet's office to get a rabies titres test for Odin, in preparation for our next trip to Morocco. From there we drove directly to Köln, where the accommodating owners of Reisemobilhafen Köln had reserved a spot for us overlooking the Rhein! Mostly getting over jetlag, but revisited a favourite brewery/restaurant, the Malzmühle for kölsch und schweinshaxen!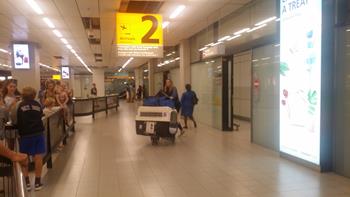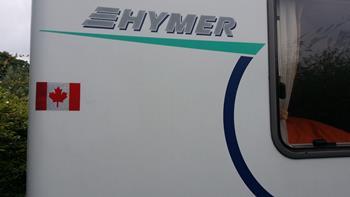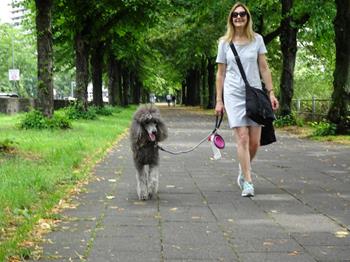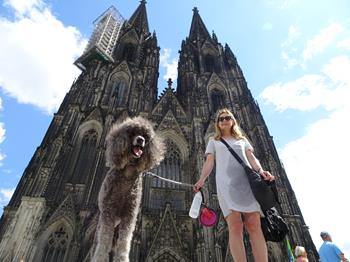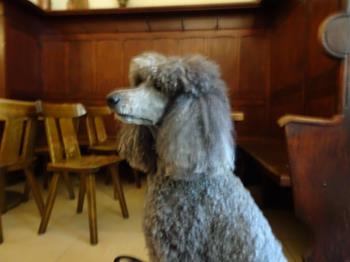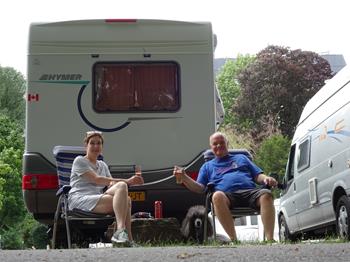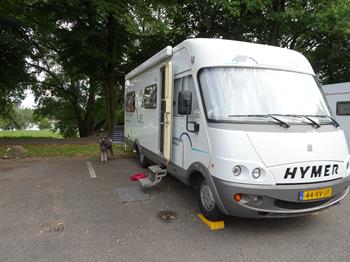 From Köln we drove to Kassel, trying the back roads that Frank had traveled some years ago. This year there was extensive construction of roads & bridges, so we took an extraordinary amount of time to reach Kassel (7 hrs. vs. 2!).
In Kassel we attended Documenta, the contemporary art event that occurs every 5 years. We have been to every Documenta since 1987, except 2002. This year is special in that the Venice Biennale is also on, a concurrence that happens once every 10 years. (Also on this year was the once-every-ten-years Munster Sculpture event, but we didn't make it up there).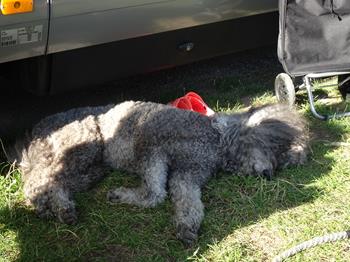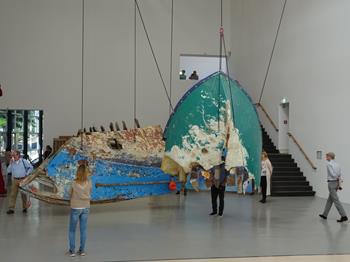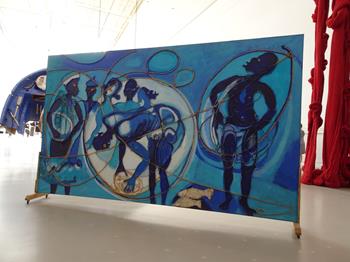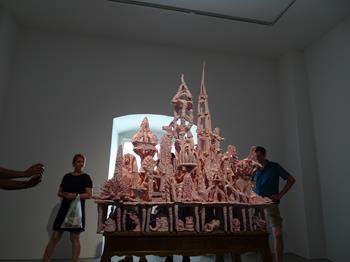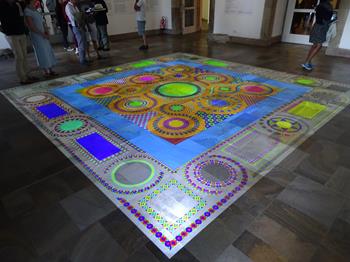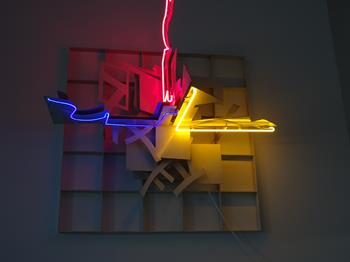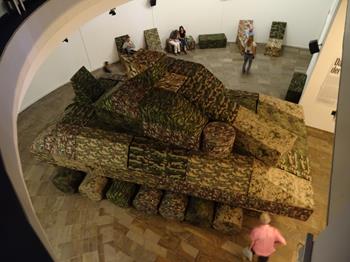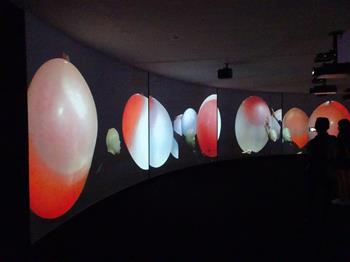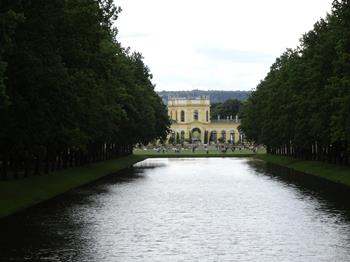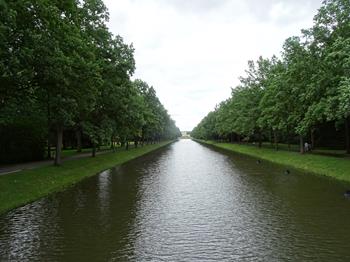 Rather rainy in Kassel, but mostly at night, so weren't affected. This will be true for most of our trip.
From Kassel we deeked down to Bamberg, stayed in the stellplatz and walked along the canal into the zentrum, where we dined at an old favourite, Aecht Schlenkerla Rauchbier Brauerei. Picked up a couple of bottles of Rauchbier Schnapps!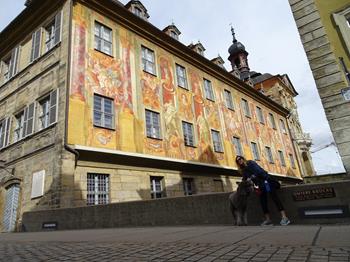 From Bamberg we headed towards Venice, freecamping near Garmisch, almost at the Austrian border. The shots below are of the impressive castle at Salerno, which we climbed up to 20 years ago when it was still just a ruin. Now it's been restored, apparently with a mediaeval style restaurant...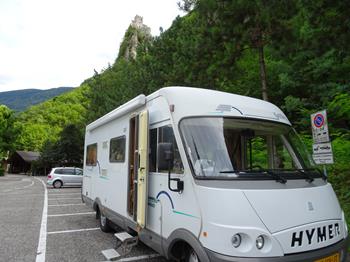 Reaching Venice, we pulled up at the Tronchetto. This is a parking lot at the end of the causeway. A section with electric & water has been partitioned off for motorhomes, overlooking the water and a small harbour. Expensive, but you're right in Venice!
In Venice we went to the Biennale, the biannual modern art exhibit. They let Odin into the Giardini, so we could alternate going into exhibits, with one of us staying with him.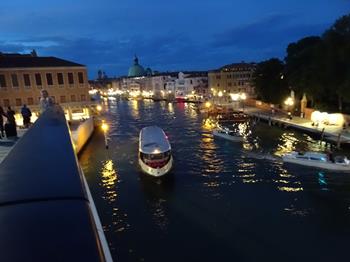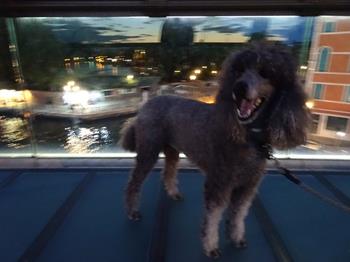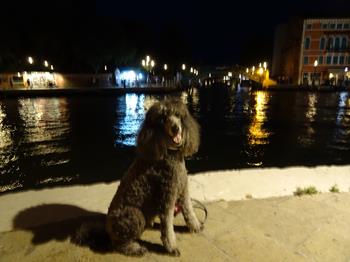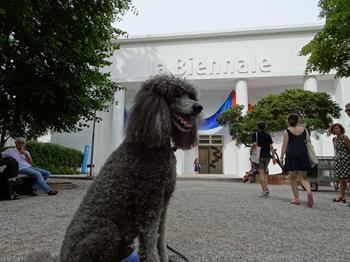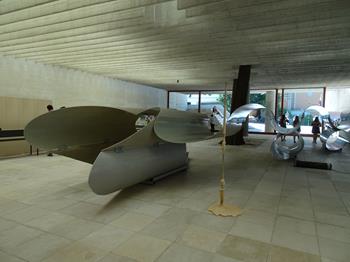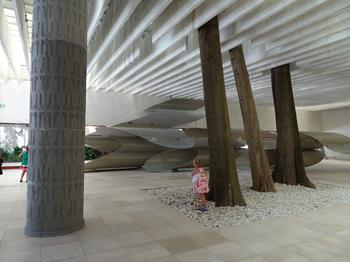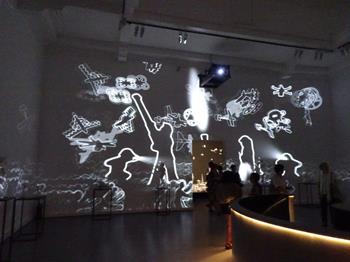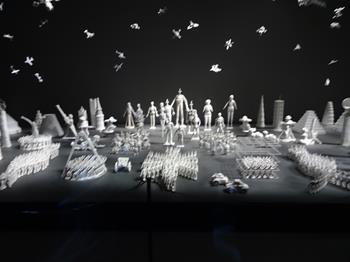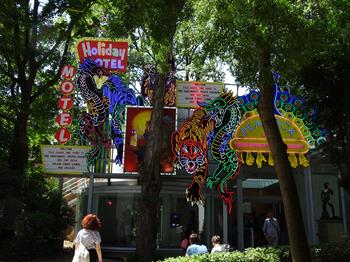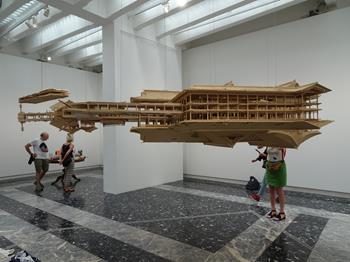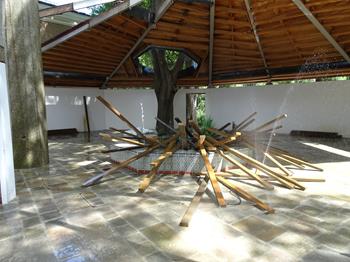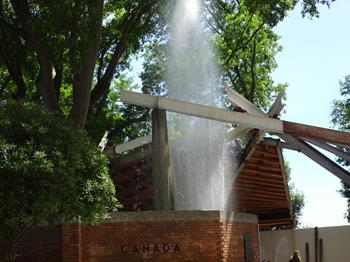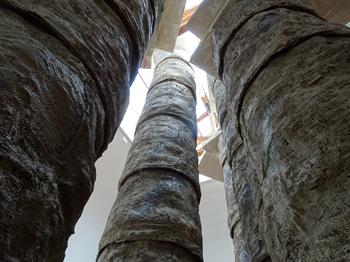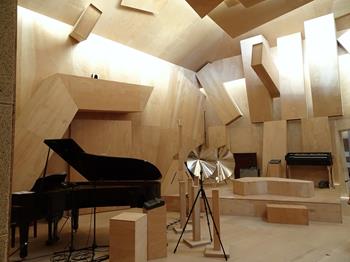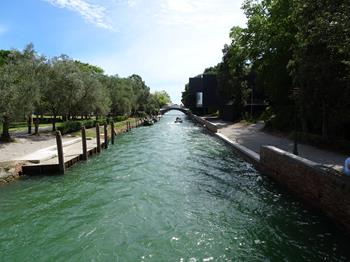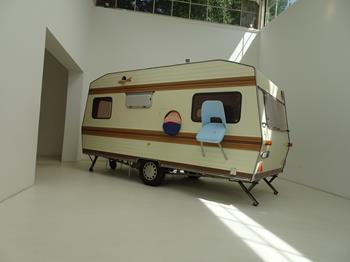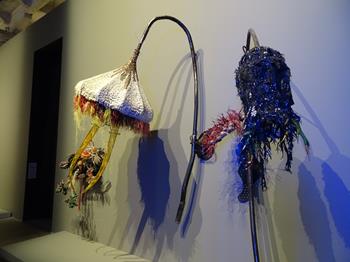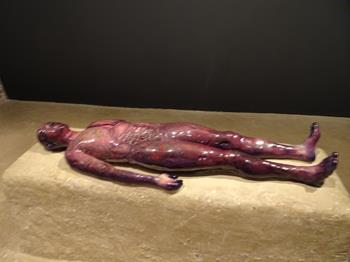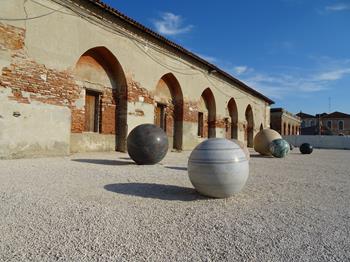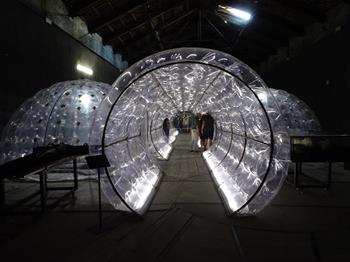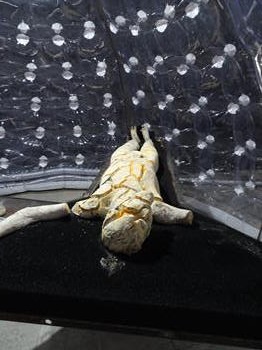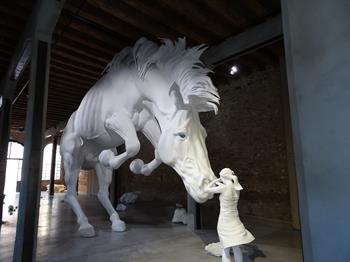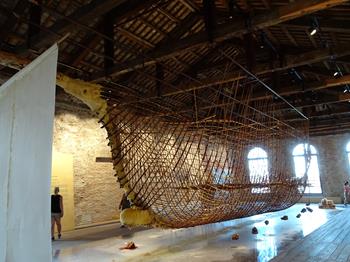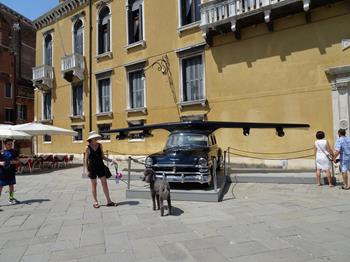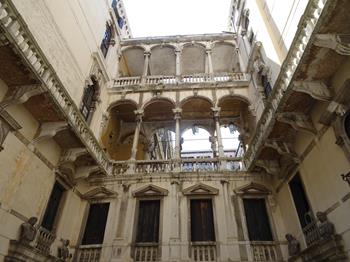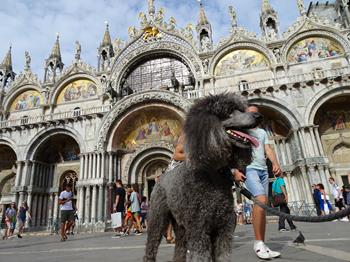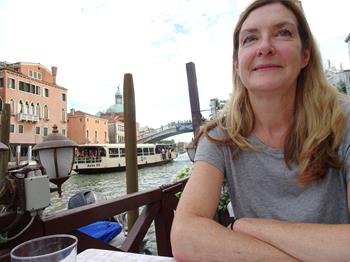 The Tronchetto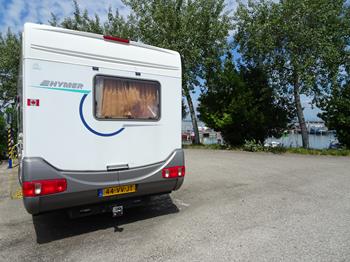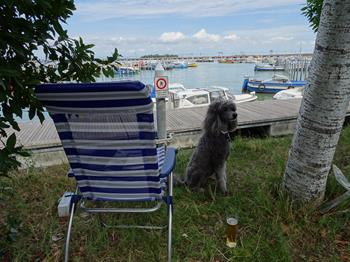 After 3 days, we left Venice. Our plan was to watch the weather & let that guide our itinerary - it was scorching below the Alps and autumn-like above, so we opted for the latter. Additionally, we were contacted by a client & needed solid wifi for a few days work, so we headed north.
Fifty kms east of Trento we stayed in a great sosta in Borgo Valsugana.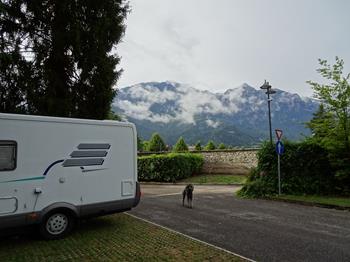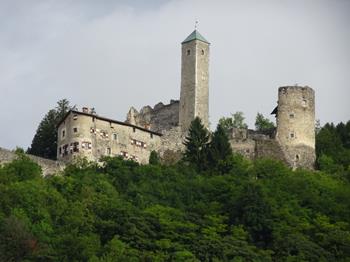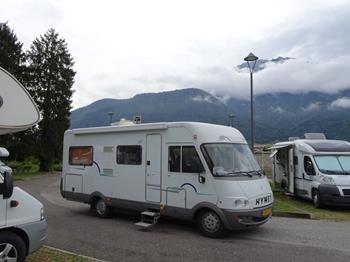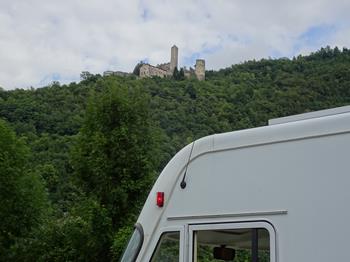 Next we went to Garmisch-Partenkirchen, where the fully equipped stellplatz would allow us to work, with a view of the Tyrolean Alps & the Zugspitz!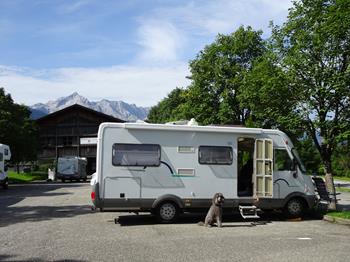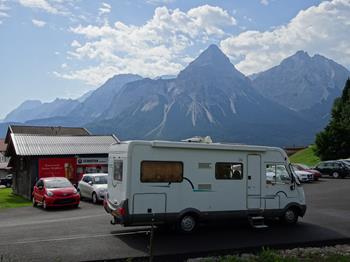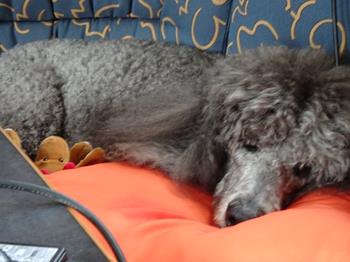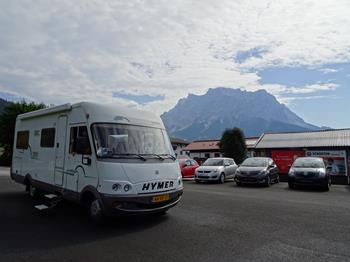 After a few days in Partenkirchen, we spent a day in Nesselwang, another great stellplatz with a view of the Alps. Had a great dinner & beers at the Alte Post Brauerei.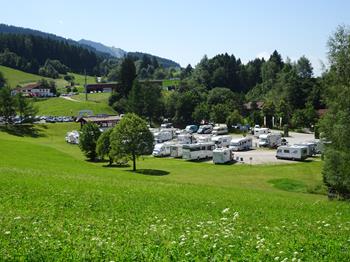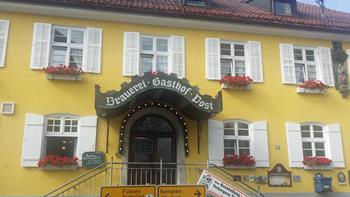 From Nesselwang we went to Bad Waldsee where Hymers are made in search of a part. I was not impressed with Hymer customer service! :-(
Next we drove into the Schwarzwald staying at a nice stellplatz south of Donaueschingen in Hufingen.
Next day we drove through Freiburg to Colmar, where we stayed at another full-featured aire at the Yacht Harbour, easily walkable into the spectacular centre.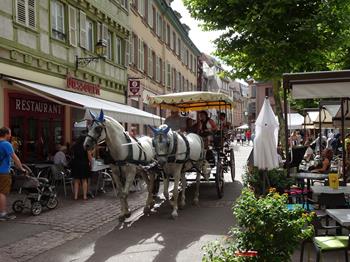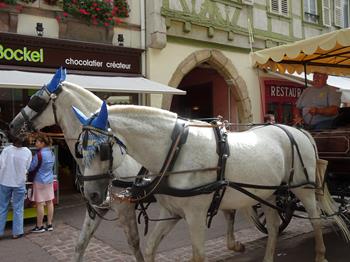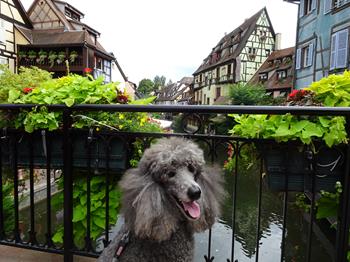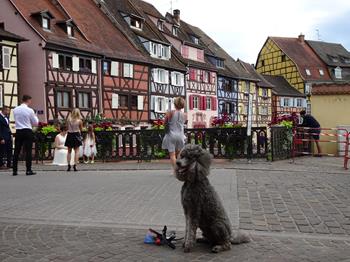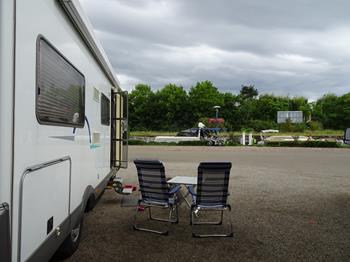 From Colmar we spent a few days on the Alsatian Wine Route - Kaysersberg, Riquewihr, Ribeauville, Haut Koenigsbourg & points between. Had some great local dishes - choucroutte, backhoeffe (my fave) and flammenkuchen.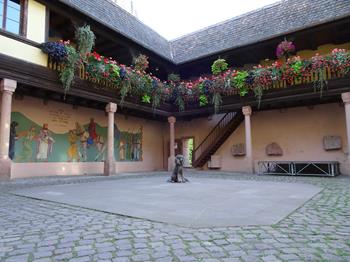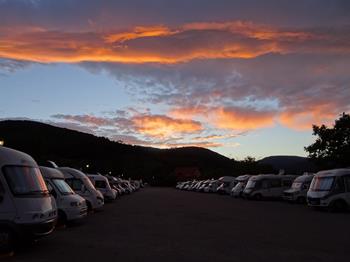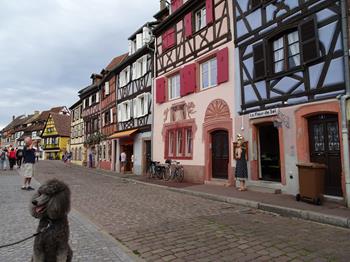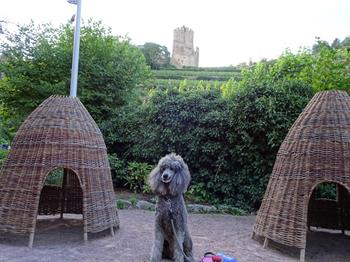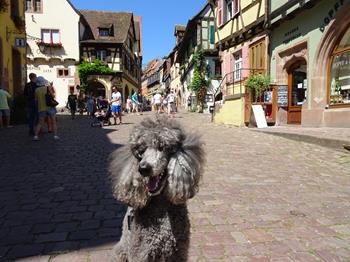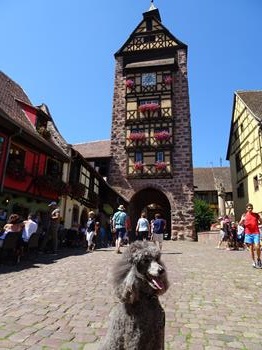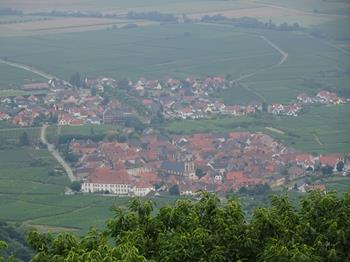 Haut Koenigsbourg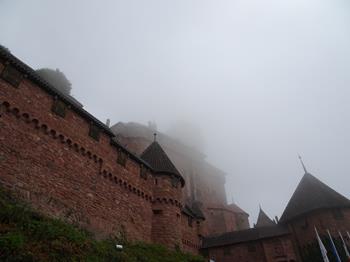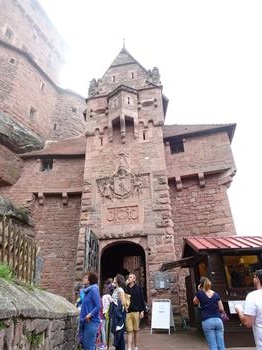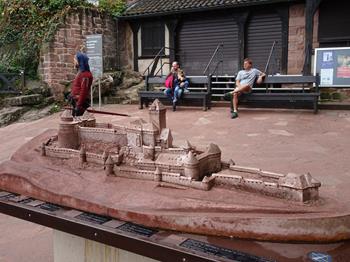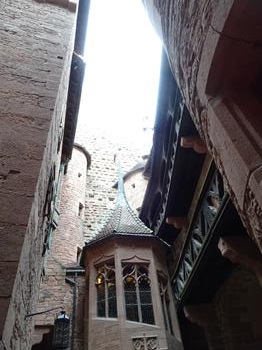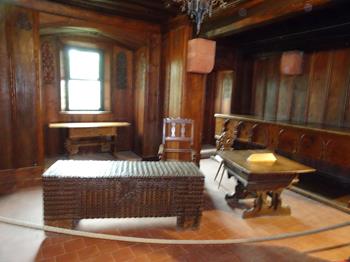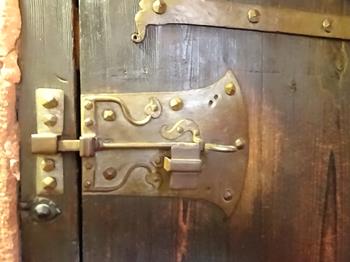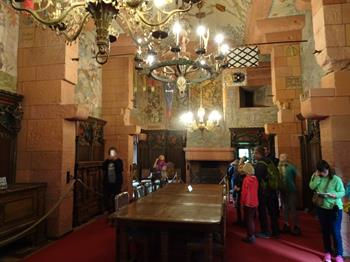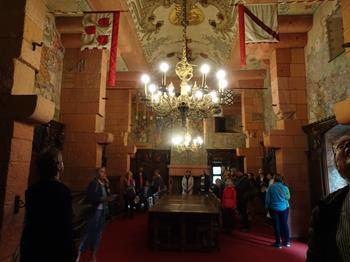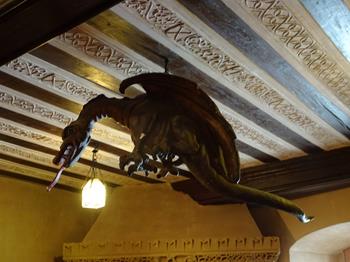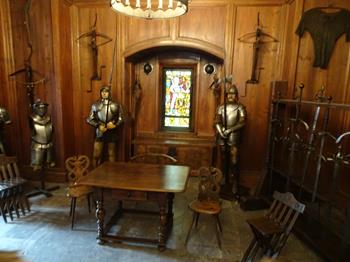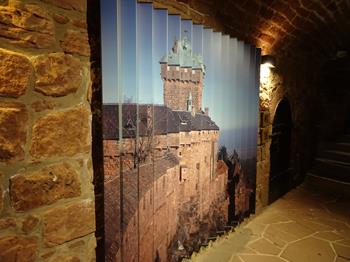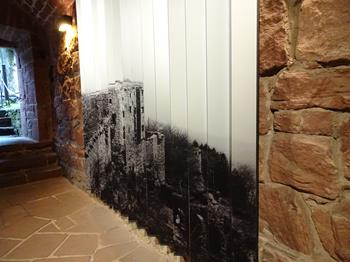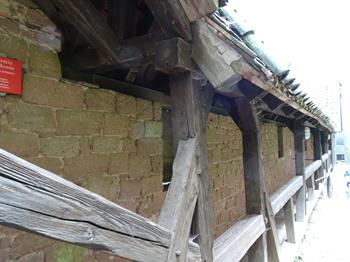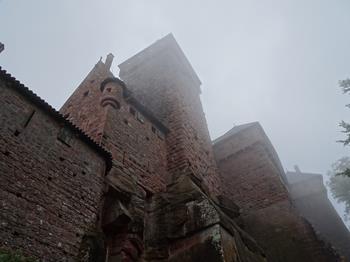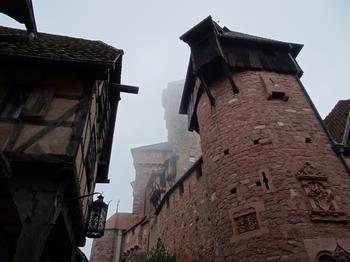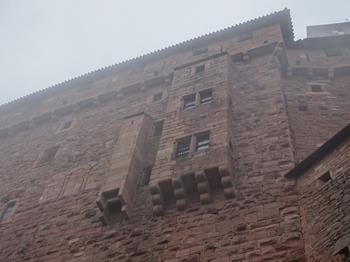 Next we made a last minute decision to go up to the Rhein/Mosel for a few days, staying in Oberwesel, Kinheim and Wintrich.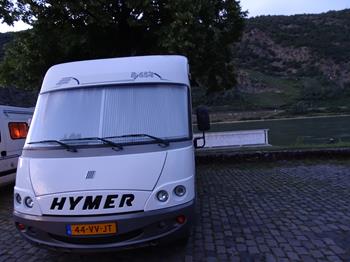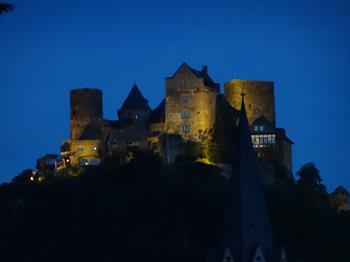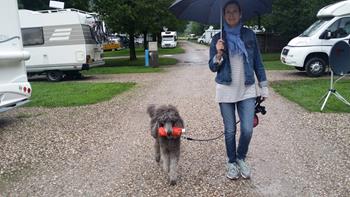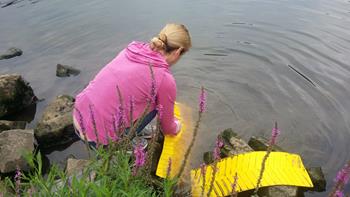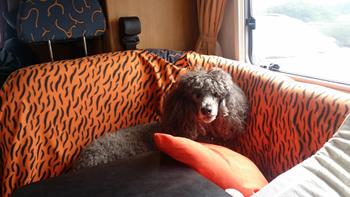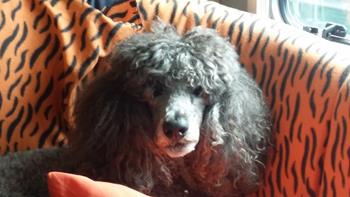 Being cold and rainy on the Mosel, we beetled up to Brussels, where we had a great dinner in an old favourite: Drie Fonteinen in Beersel. Unable to secure a place at the small 5-spots-only stellplatz in the Brussels Moelenbeek quarter, we opted for a couple of days in always delightful Antwerpen, staying at the Vogelsang stellplatz.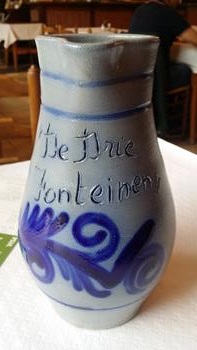 From there we returned to Amsterdam, to visit Kees and book in several days at what may be the best camping in Europe - Gaasper Camping at the southern edge of the city. Strolled around Amsterdam, dining on Frites & Rijstafel.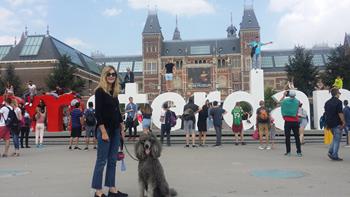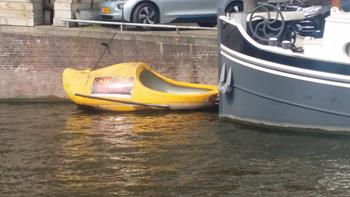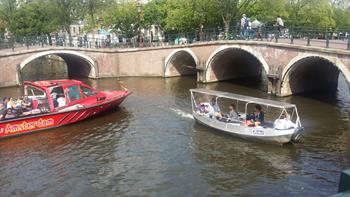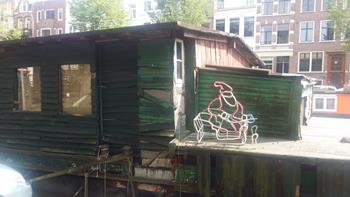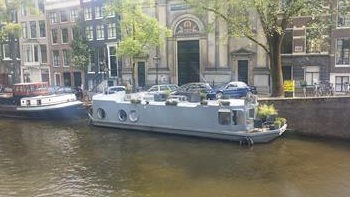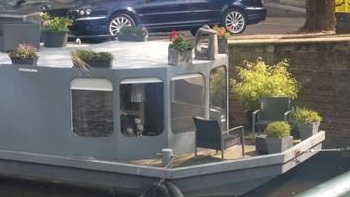 ...then Taylor & Odin flew back while Frank spent a few days sorting out the Hymer before winging his way back via Dulles.