2018 Xmas Morocco
Frank flew to Amsterdam with Odin and hung out with Kees for a couple of days, getting over jet lag.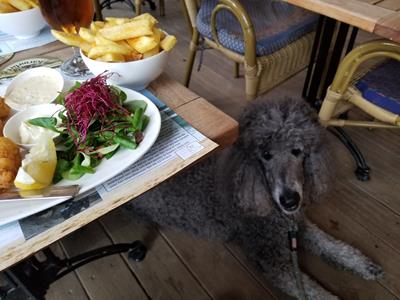 Setting out early Saturday morning, I had traversed France by mid-day Monday, the trip slowed a bit by yellow vest blocages. Stayed in a neat stellplatz just south of Rouen at Oissel on the Seine. Left my gas cap in a Leclerc in Châtellerault.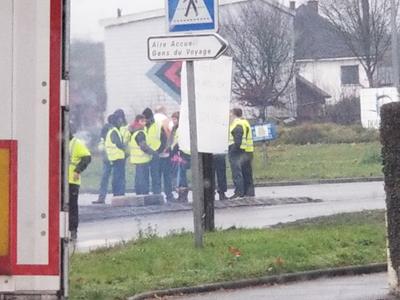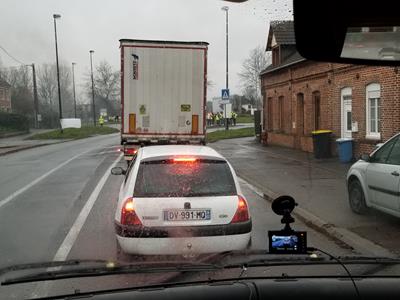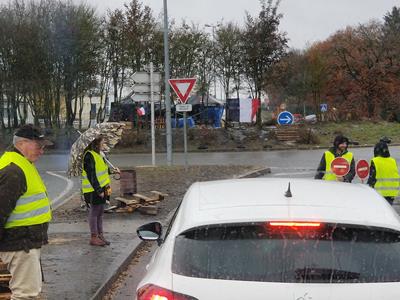 Entering Spain Odin and I spent a night at Tolosa...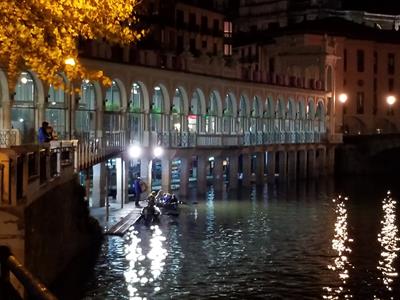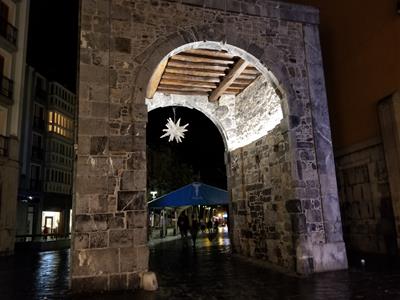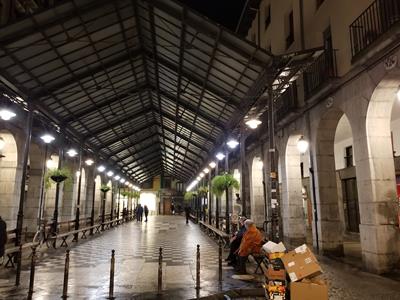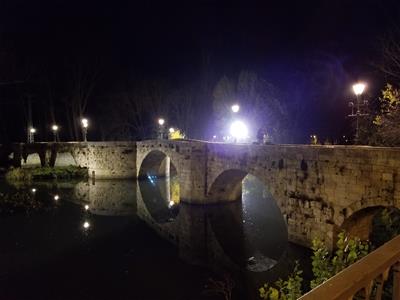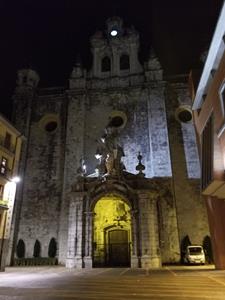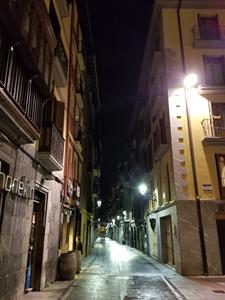 ...before travelling the old highway to Vitoria Gasteiz, then taking the AP-1, which is no longer toll, through Burgos to stay in a great stellplatz in Palencia.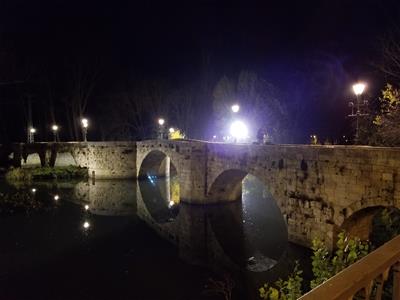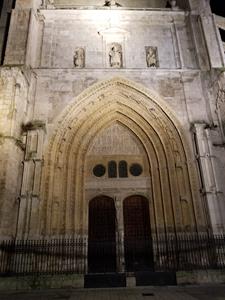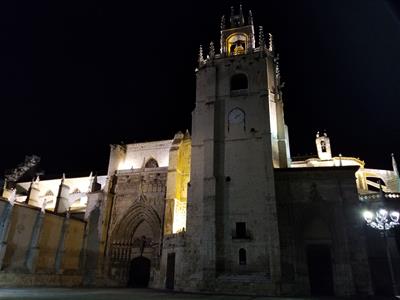 From Palencia we drove to Salamanca, spending the night near the centre and strolling the town.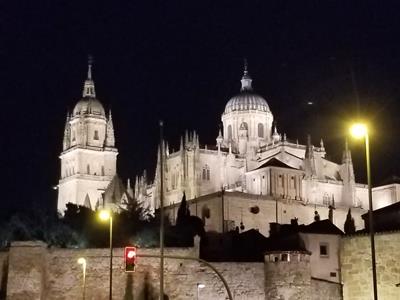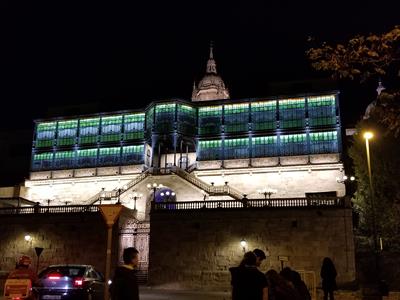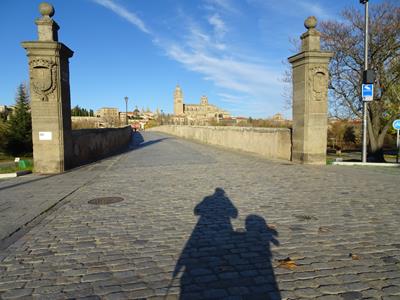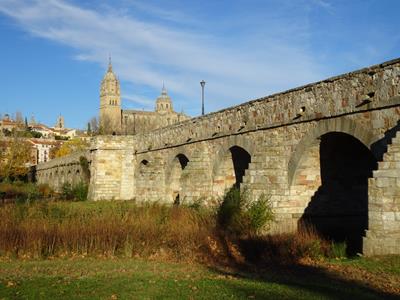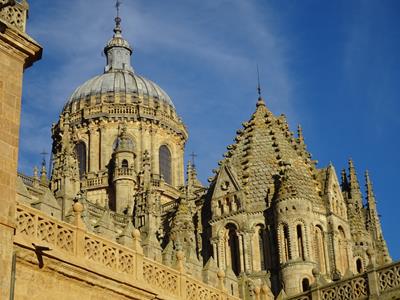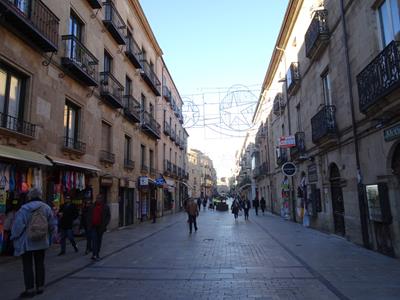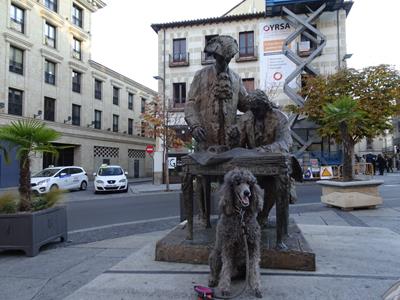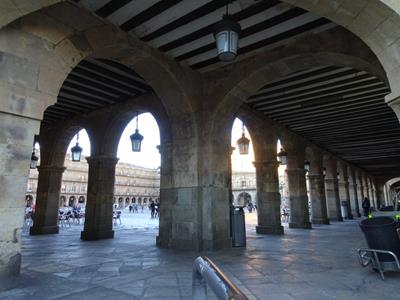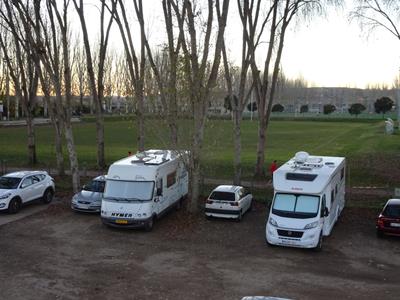 Next day we revisited a fave -Caceres - using the facilities for water, etc. at the Valhondo Stellplatz. No pics since it is well covered in previous trips. From Caceres, we stopped overnight in Merida (formerly Augustus Emerita, capital of the Roman province of Lusitania) to check out the Roman ruins, which are scattered throughout the otherwise modern city. Unfortunately the main compound of ruins is by admission and they wouldn't let Odin in! Still got great shots of several other sites and a few of the amphitheatre, etc. through the hedges.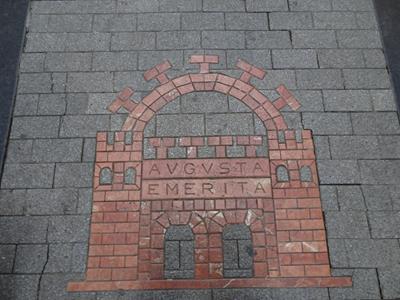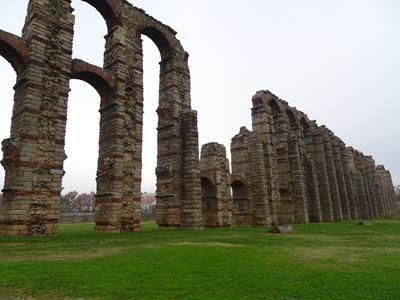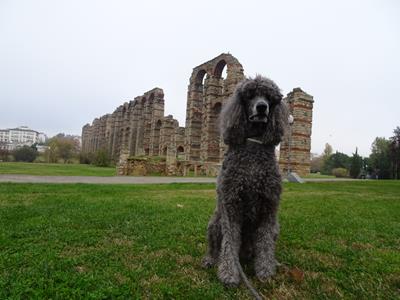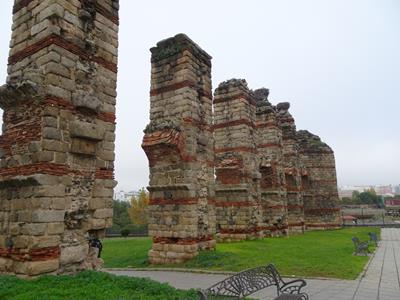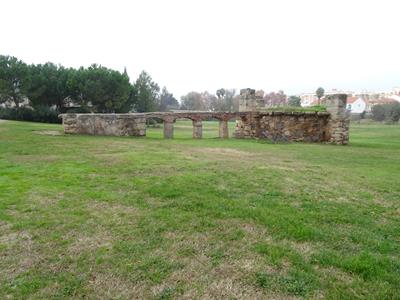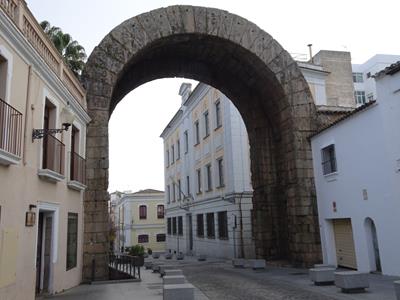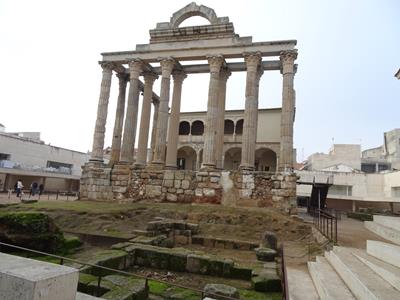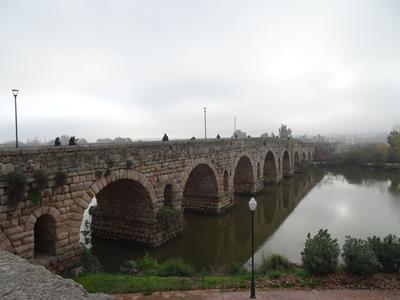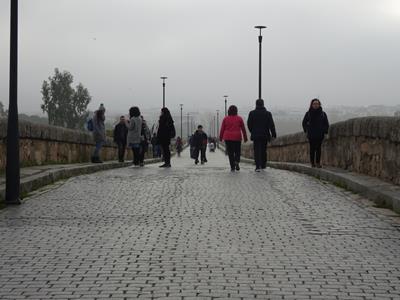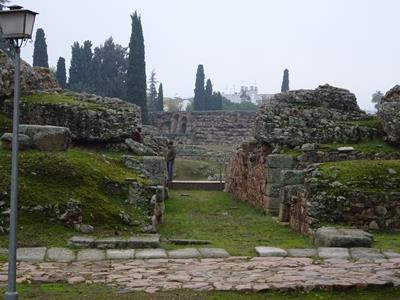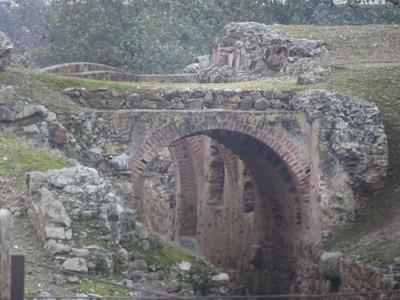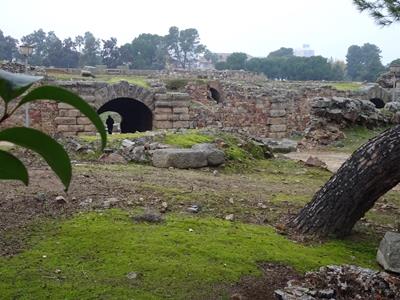 From Merida we went to a favourite marina just outside of Sevilla in Gelves, to wait for Taylor to fly into Sevilla Airport.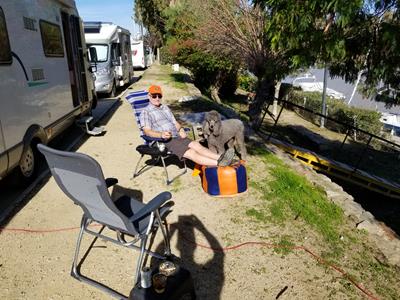 Taylor arrived right on time and we headed straight for Palmones to buy our tickets from Carlos' family at Viajes Normandie. We freecamped in the standard lot and did a shopping trip at the Carrefour across the road. After shopping we heard a knock on the door and there was Carlos with the papers we had left in his office an hour ago ... Carlos as always went above and beyond - thanks Carlos!
Next morning we drove 10 minutes to the FRS ferry dock in Algeciras, caught the 9 a.m. ferry to Tanger Med...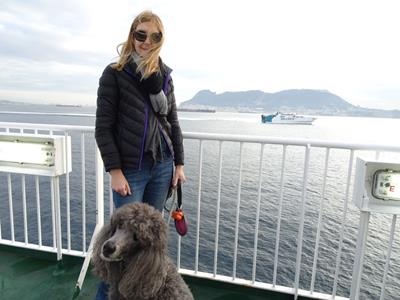 ... and by noon we were through Moroccan Customs and heading for Assilah for 2 days.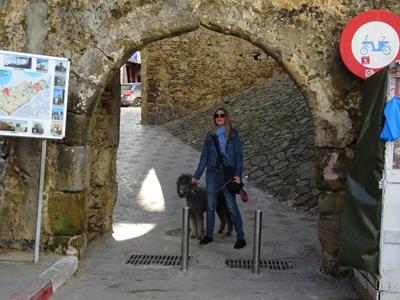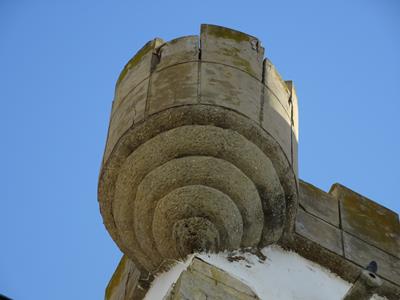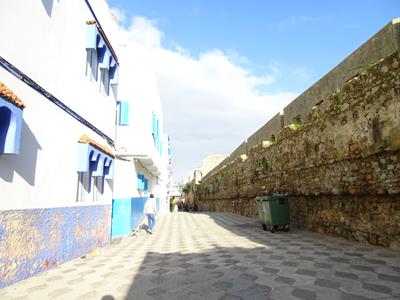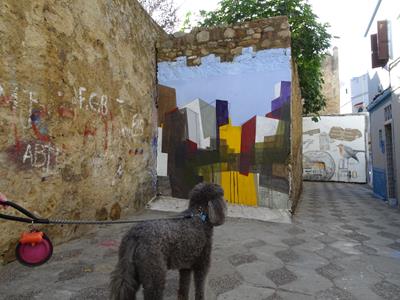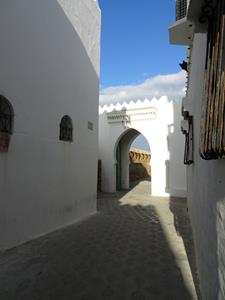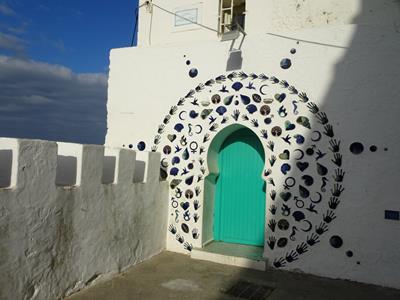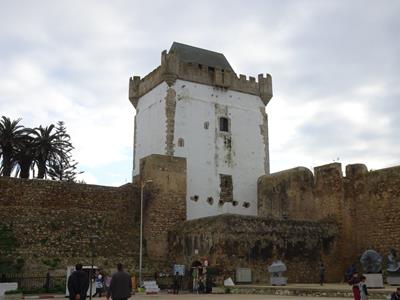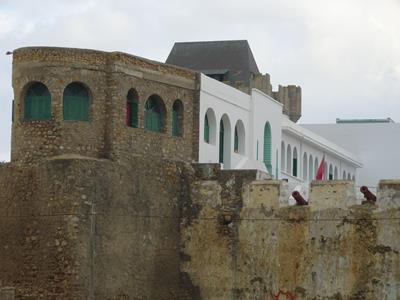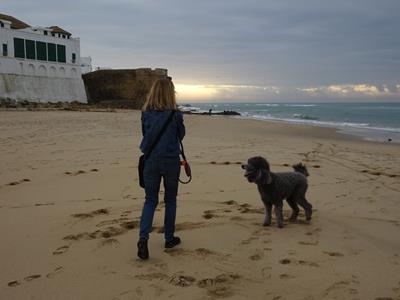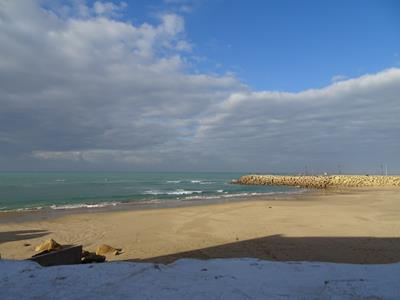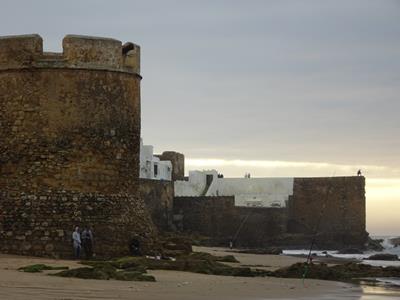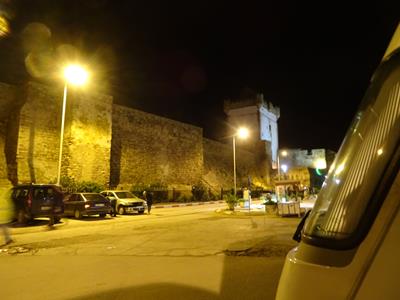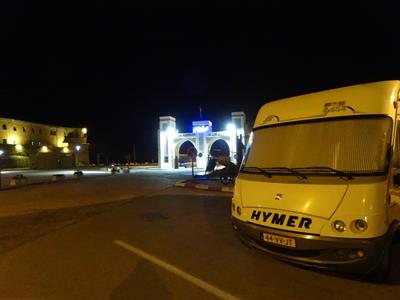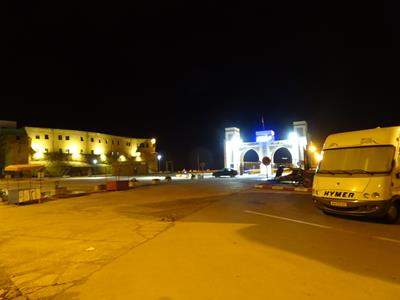 When the weather lifted, we drove into the Rif mountains to spend a couple of days at Chefchaouen. Known for being painted blue, we were surprised at how little of it was painted so. Spent an afternoon strolling the souk, eating tanjiya and agneau tajine at Baba Souss restaurant.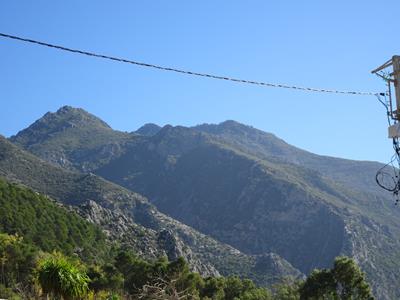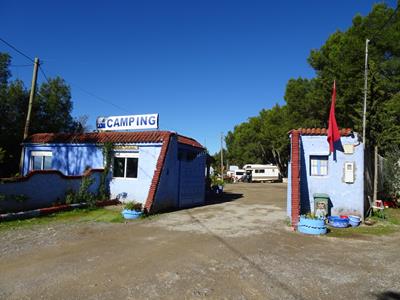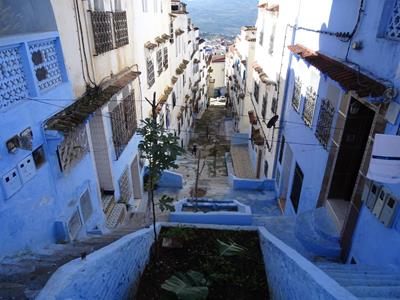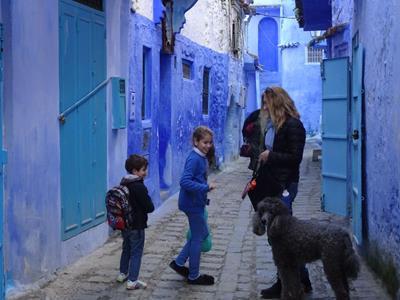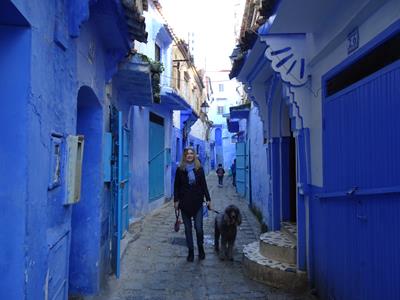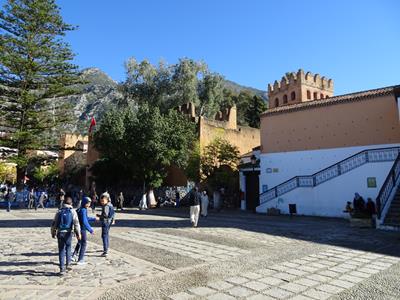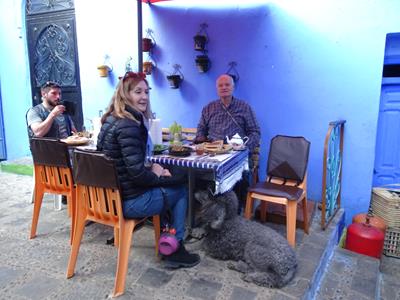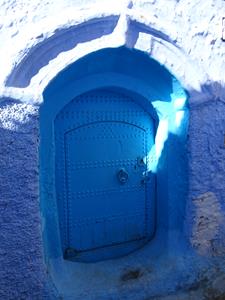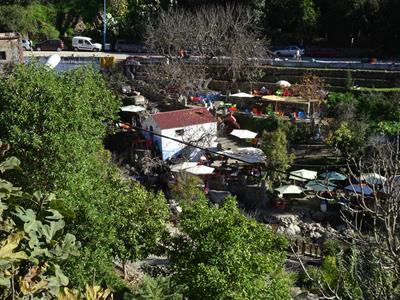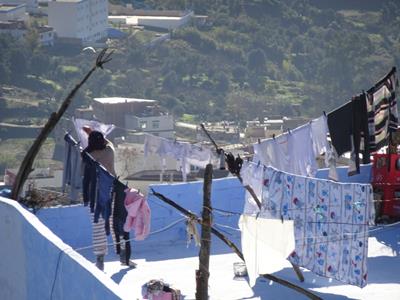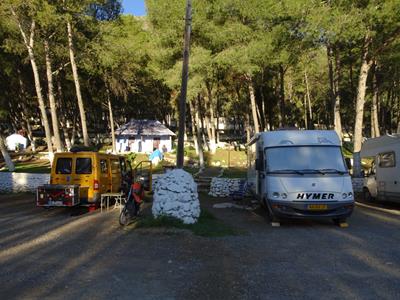 Leaving Chefchaouen, we drove through the Rif Mountains towards Meknes, stopping at the Roman ruins of Volubilis en route.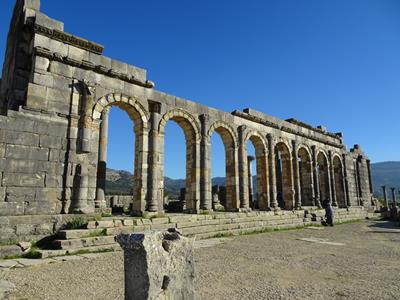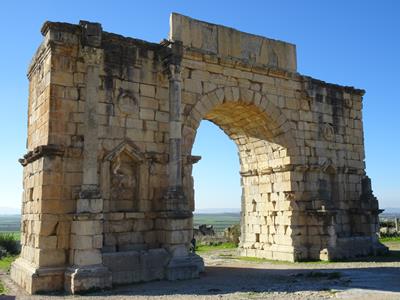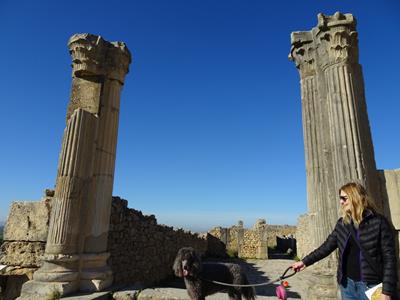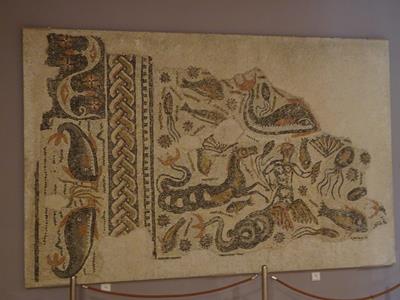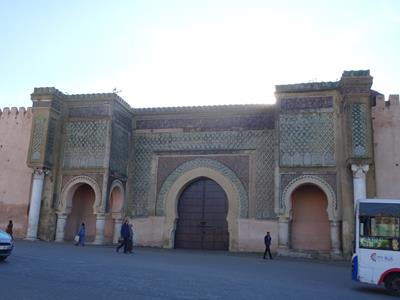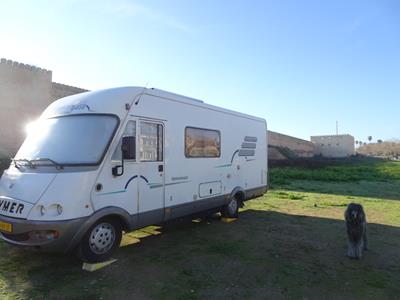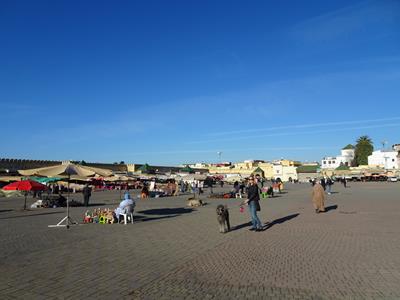 From Meknes, we took three days to get to our...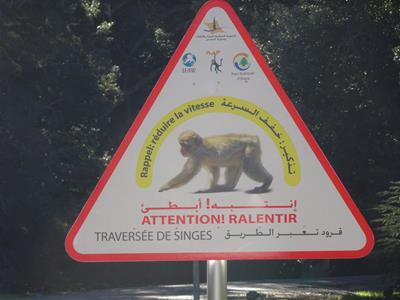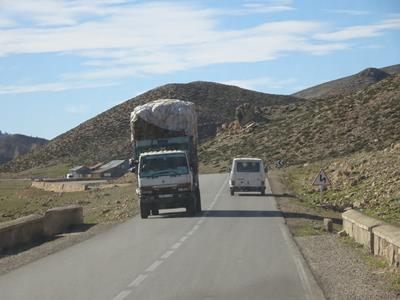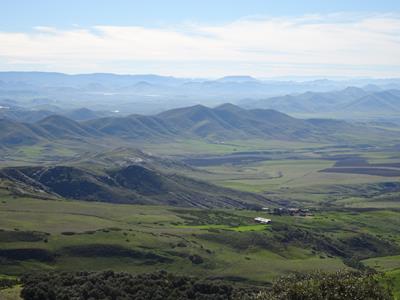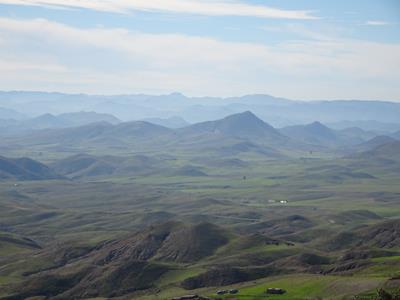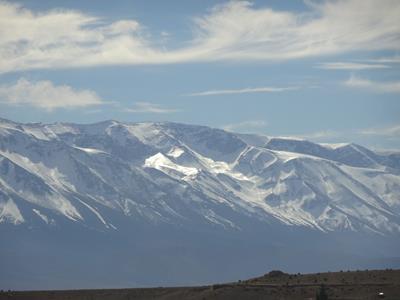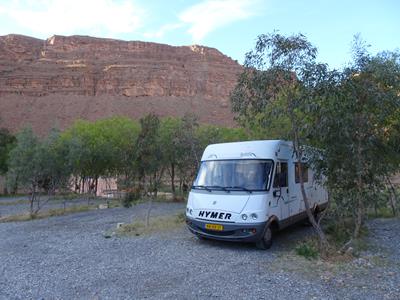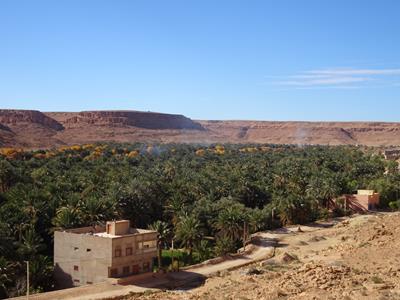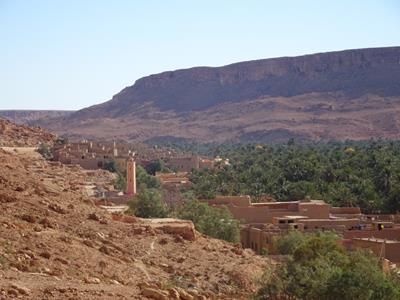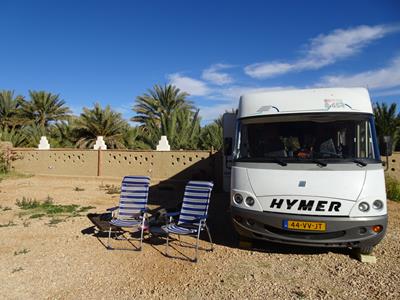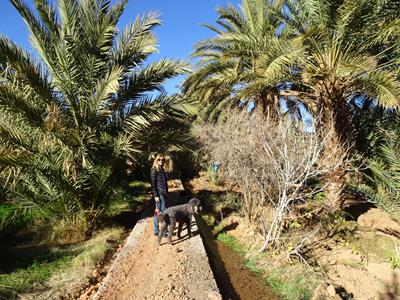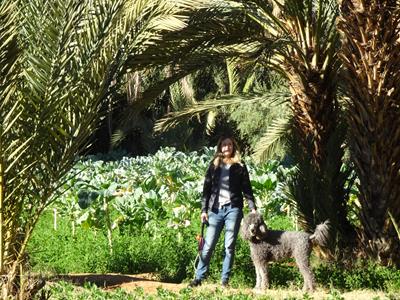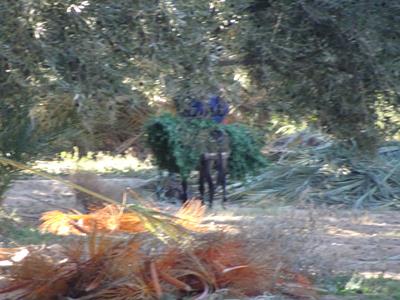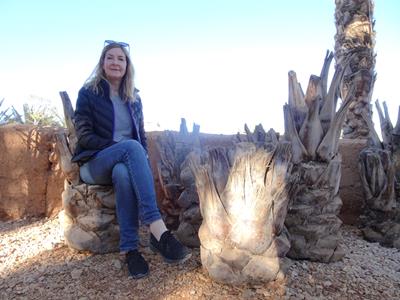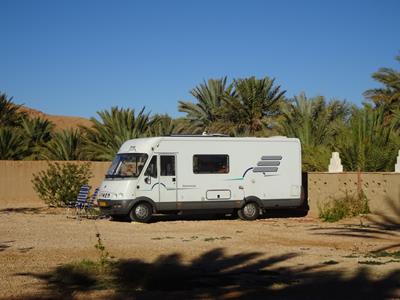 ... favourite spot in Merzouga - the Auberge Les Pyramides just south of the towns. With no walls you have an unobstructed view of the dunes!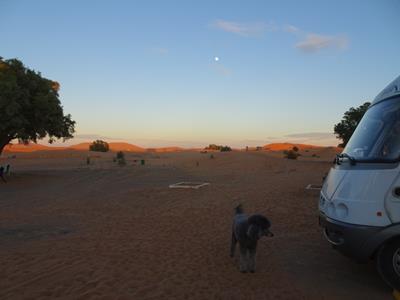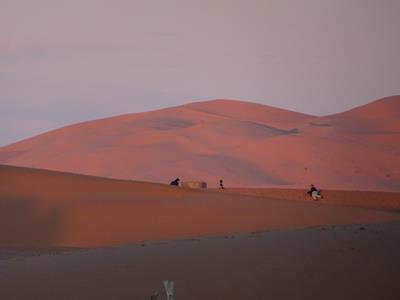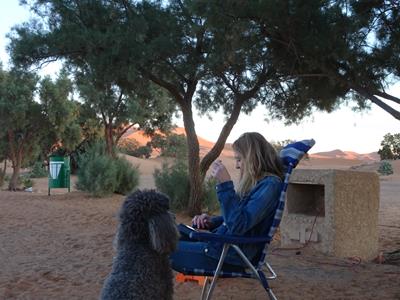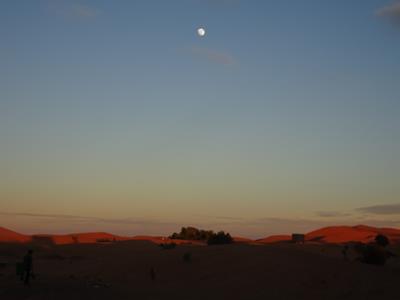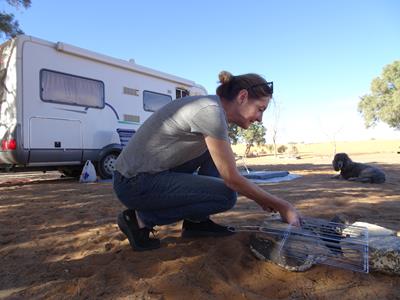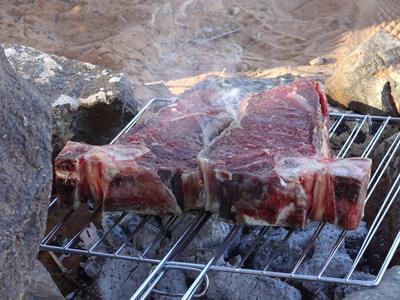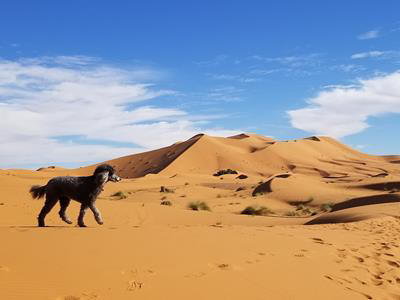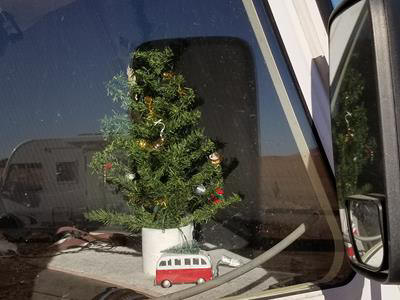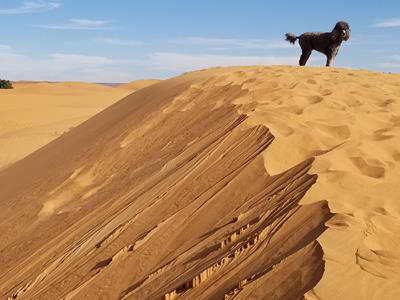 After a week in Merzouga, we headed west, stopping in Agdz. We stayed in a camping just north in the contiguous town of Aslim, surrounded by palms, a couple of ruined/restored kasbahs and the extensive ruins of the old ksar, which we explored. Next day we shopped in the weekly Thursday Berber market.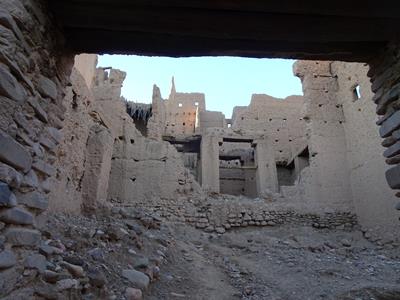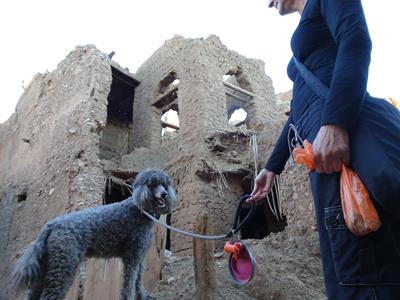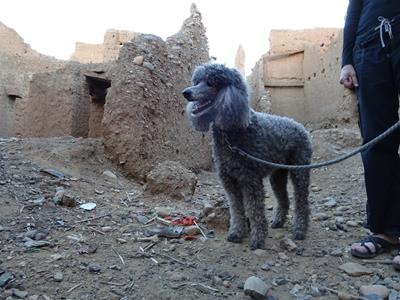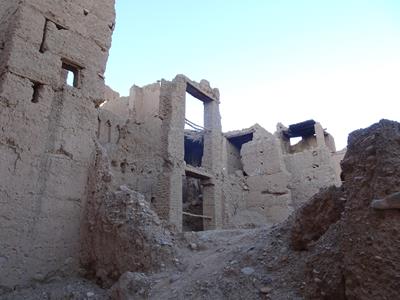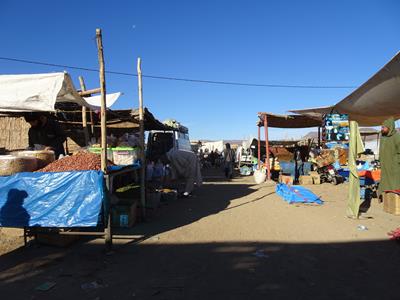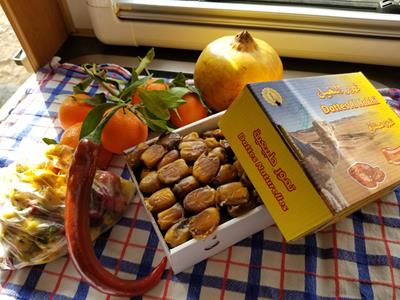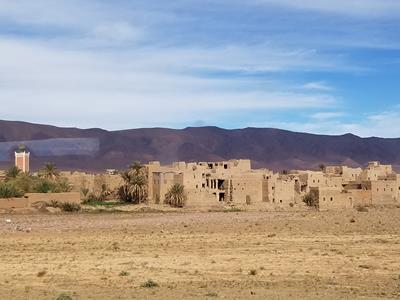 From Agdz we continued to Talouine, where stayed surrounded by mountains.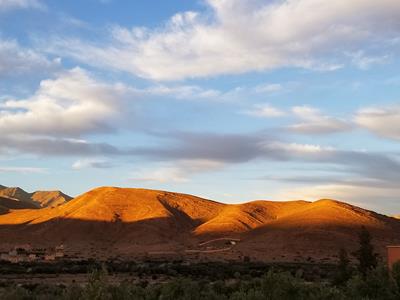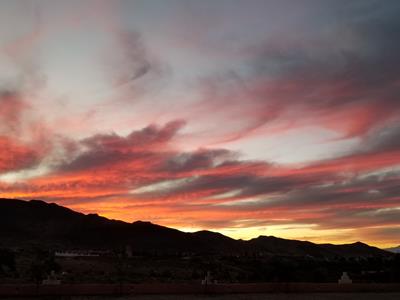 ... then drove on to Taroudant, where we stayed next to the wall and walked the souks.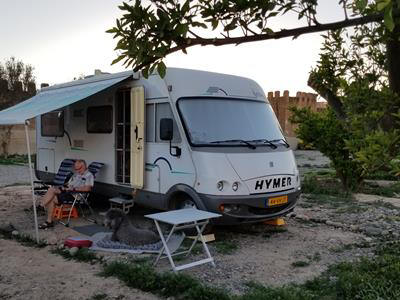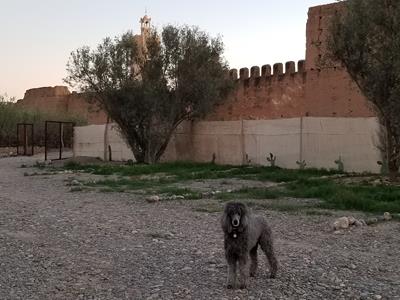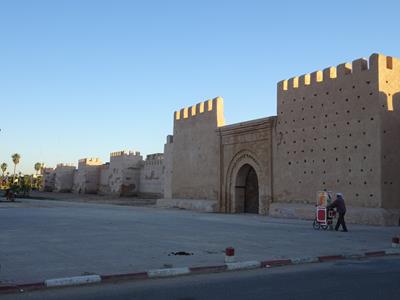 From Taroudant we drove small roads ...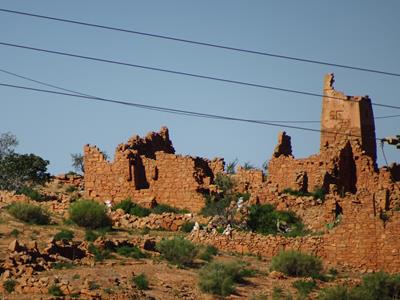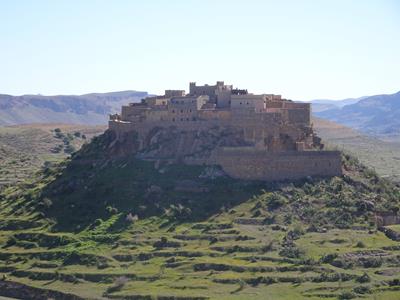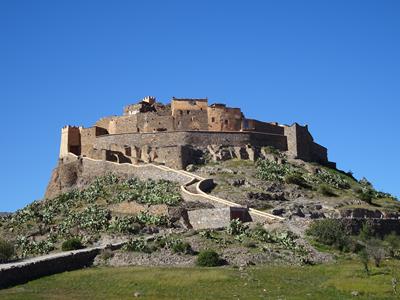 to a favourite from last year - Tafraoute - where we stayed in the Guardian Parking area. Here we bought some of the famous local babouches, cooked on our majmar ...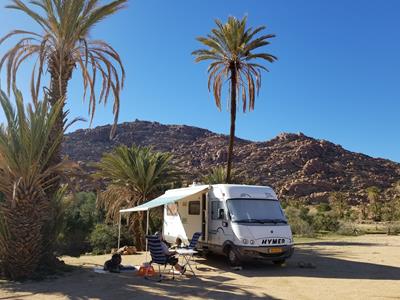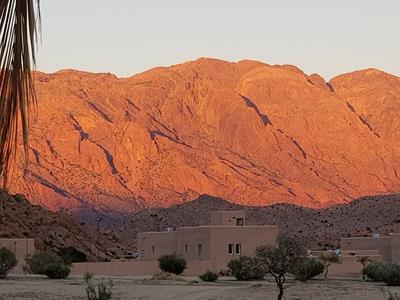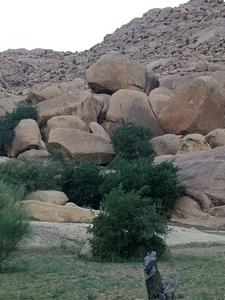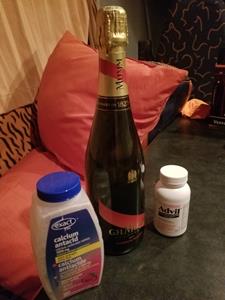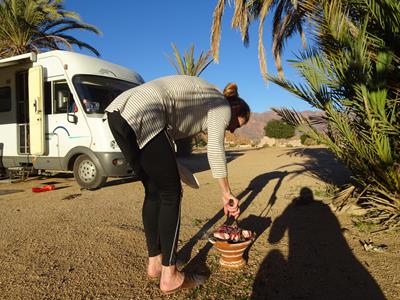 ...and had some work done on our camper (bodywork, oil change, some electrical) by the highly regarded Mohamed Farih - honest work, honest prices, honest man. Can't recommend him highly enough!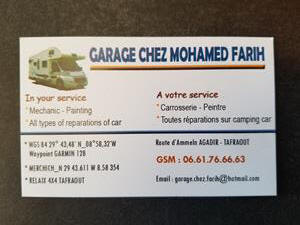 Leaving Tafraoute we headed for the coast and Camping Terre d'Ocean, just north of Agadir on the coast.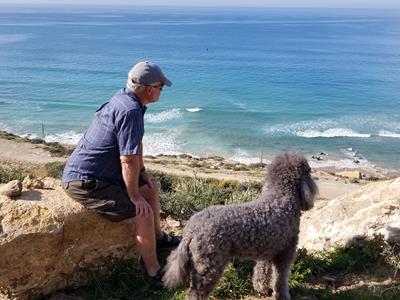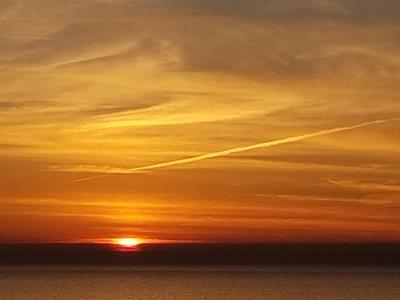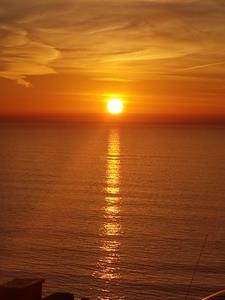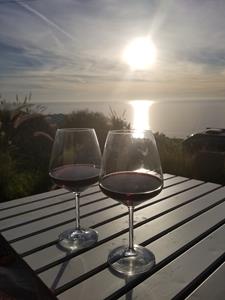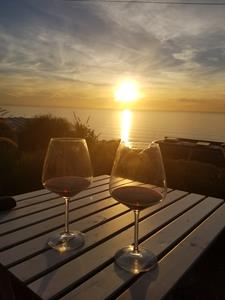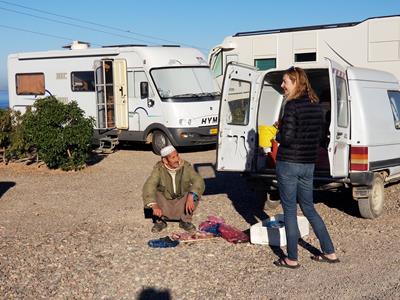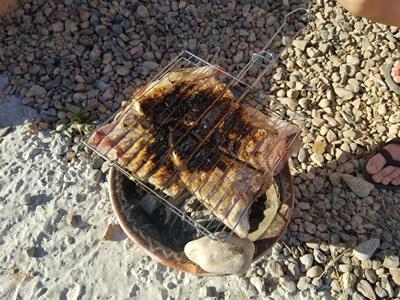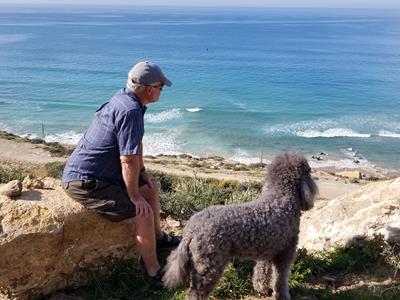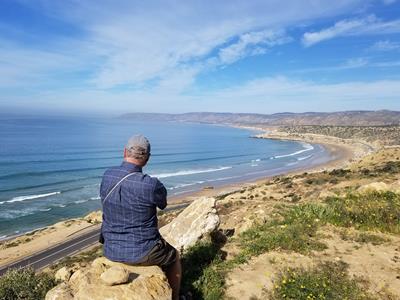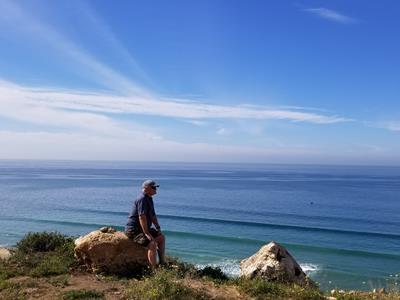 From Terre d'Ocean we went up through Essaouria, then followed the coast to freecamp on the Beach at Moulay Bouzektane.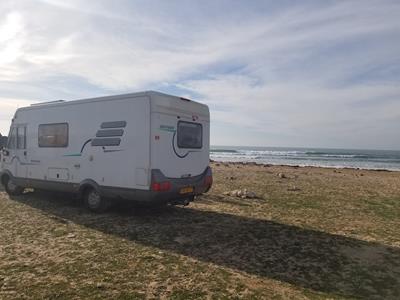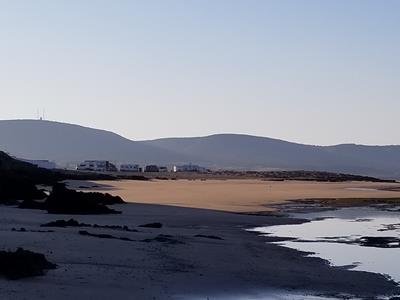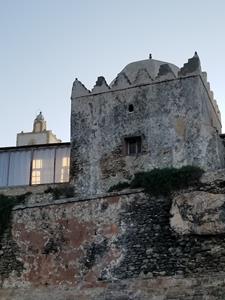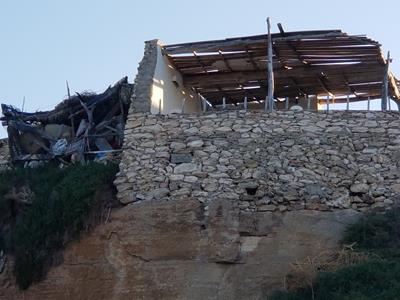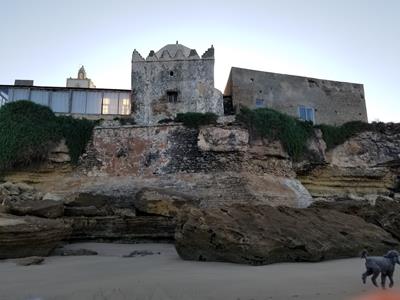 Again following the coast we drove up to Ouilallia, staying one night, having fish and crab grilled for us right at the camper.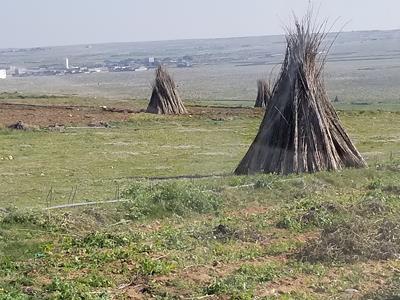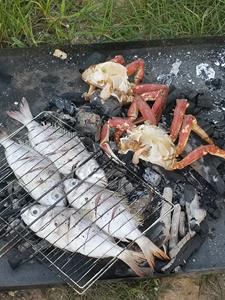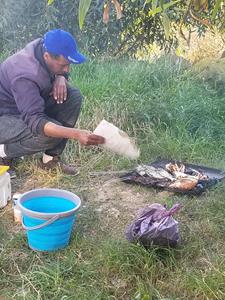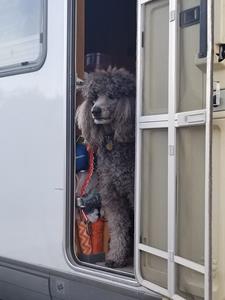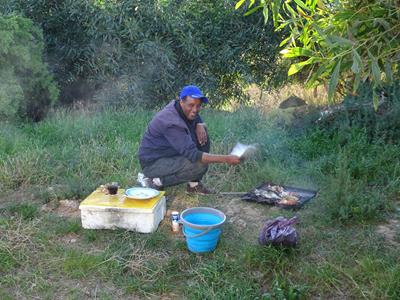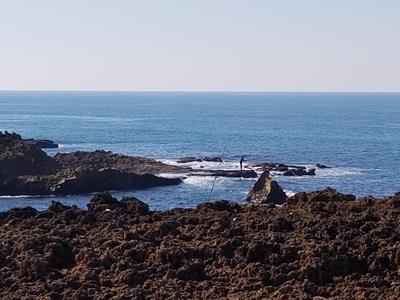 From there we went up to Tanger med, catching the ferry to Algeciras...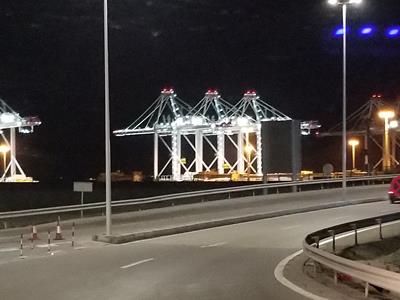 then headed up to Sevilla/Puerto Gelves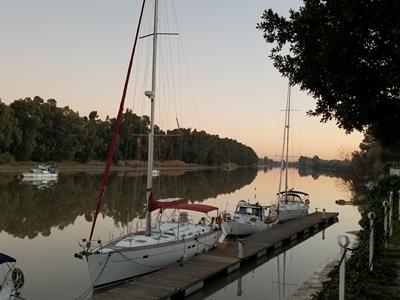 Sevilla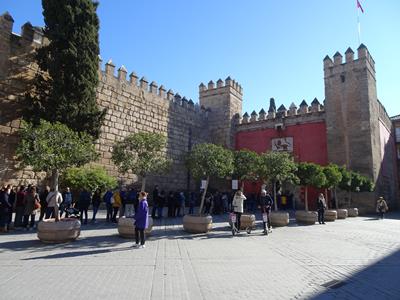 Tapas at Bodega Santa Cruz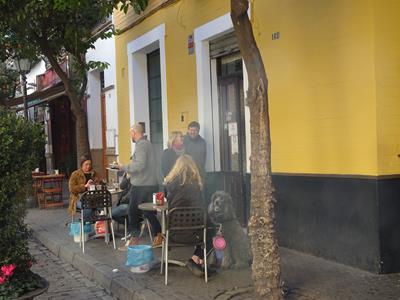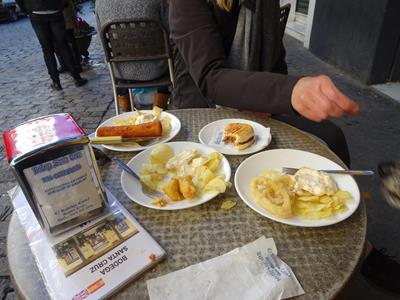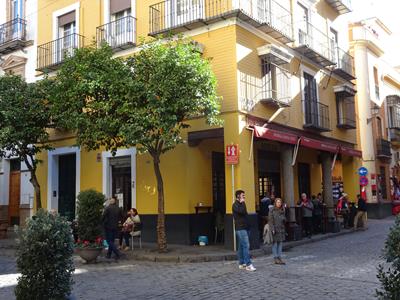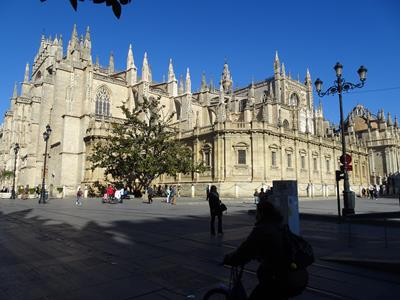 Plaza Espańa & Parque de Maria Luisa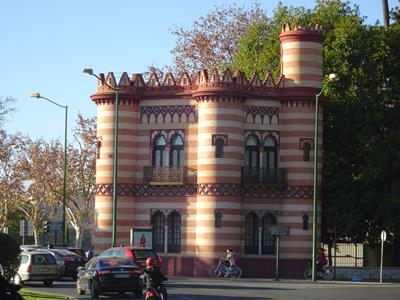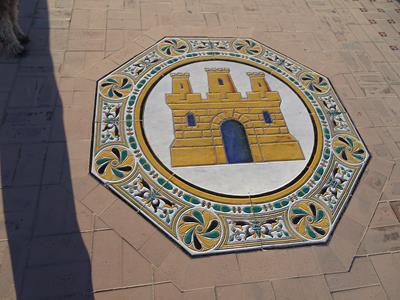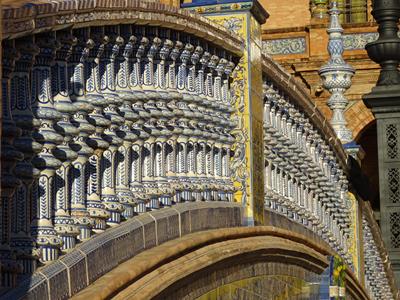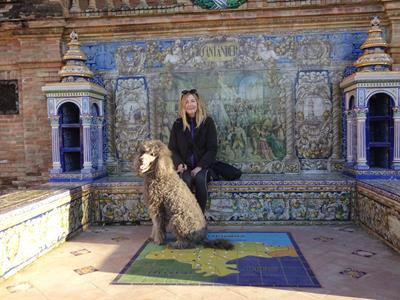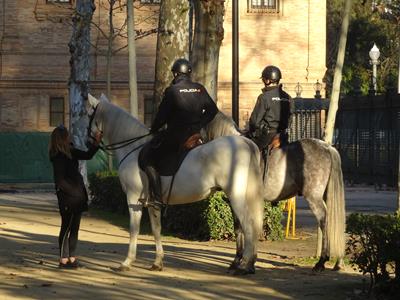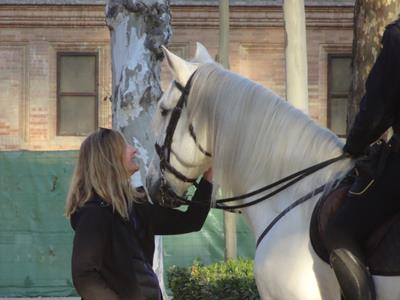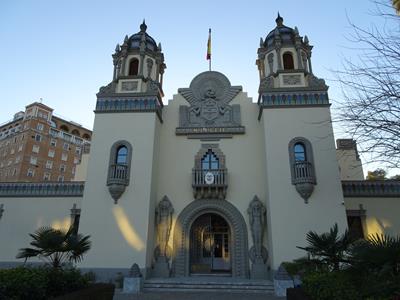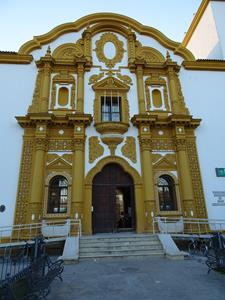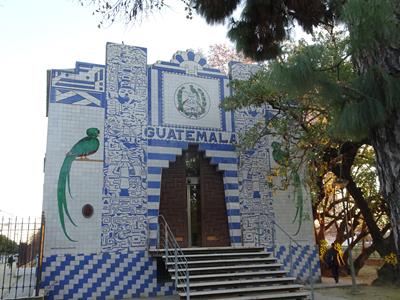 After dropping Taylor off at Sevilla Airport, Odin and I returned to Amsterdam to store the camper and fly back.
Gypsys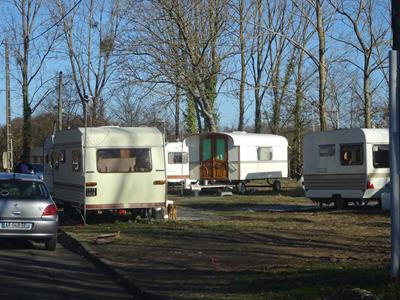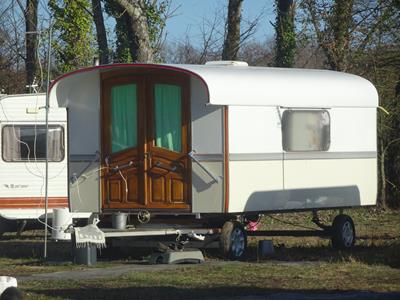 St. Riquier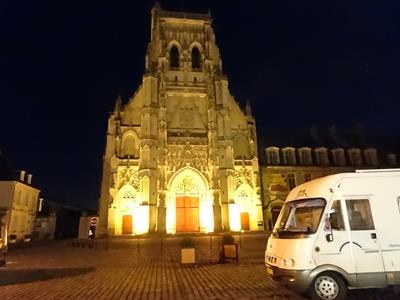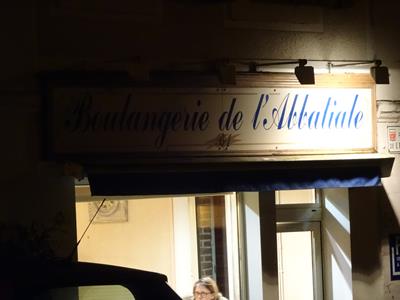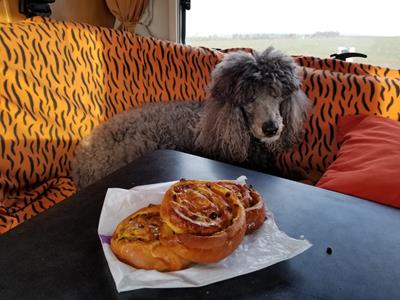 Lambic!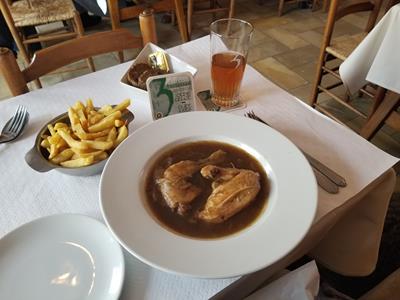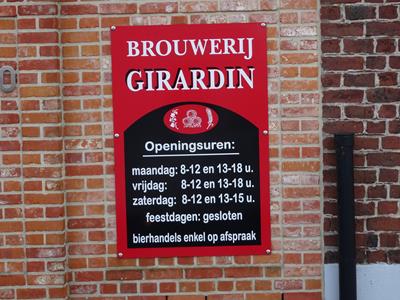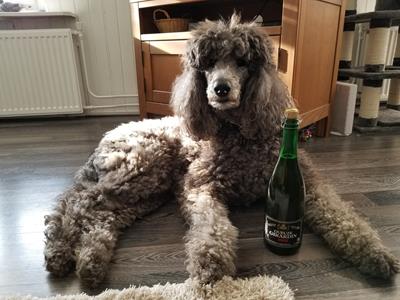 Kibbeling on the coast at Ijmuiden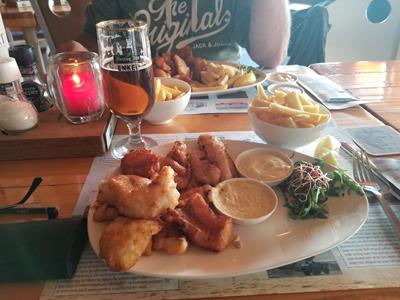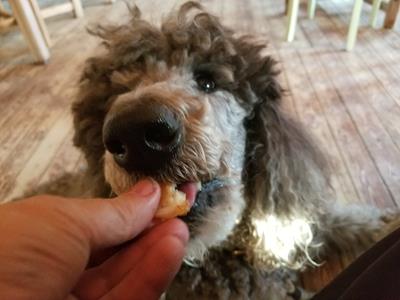 Camping van Veen