2010 France Page 1
Page 1:Belgium& Nord France Page 2:Paris & South
Page 3:Le Pays d'Oc #1 Page 4:Le Pays d'Oc #2

View 2010 France in a larger map in a larger map with points of interest table of contents.
Note on the camera: This year I am using a fantastic new compact camera - the Sony DSC-HX5. Although I have a Fine Arts degree in film & television, I don't hold myself out as a photography expert, but this camera is, IMHO, the best travel camera I have ever used - small size, wide angle lens, great in low light, full HD video, auto-panoramas, SD card support, auto macro, auto correct aspect ratio, AND geotagging. I'm stoked!
I arrived at Schiphol an hour late around 1 PM on Tues. June 29. Lufthansa appeared to have lost my luggage. My friend Kees was unaware of all this & patiently waited 2 hours outside Schiphol - the equanimity of the Dutch! Lufthansa found one of them, but the second one was MIA. Just my luck - I NEVER check bags - usually just take carry-on. Anyway, they found it next day & delivered it at 9 PM June 30.Gave me an extra day to explore Haarlem - I walked in from Kees' place along canals & explored the pedestrian-only center: a very engaging town, great cathedral - well worth a visit ! Unfortunately I forgot my camera in the Rialta, so I have no pics.
So mid-morning July 1, I was on the road, still thinking I would shoot for Brittany. However, finding myself still jetlagged & hurtling down the hiway in a 3.5 ton vehicle, I chose to stop in Antwerp for a couple of days. (I've now decided to head south through Belgium & France Nord to Paris, a route complicated by the crossing of paths with the Tour de France no less than 4 times in the first week!)
Antwerpen: stayed at our favorite aire (Vogelsang), with easy access to the centre. Mostly confined pics this time to the fantastic (& free!) Middleheim park- a huge assemblage of statues & installations - classic,modern and contemporary, distributed throughout the grounds of Middleheim Kasteel (Chateau).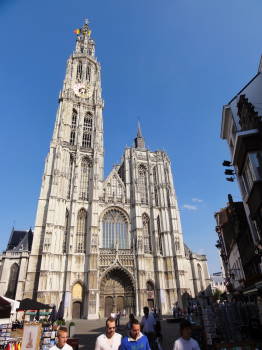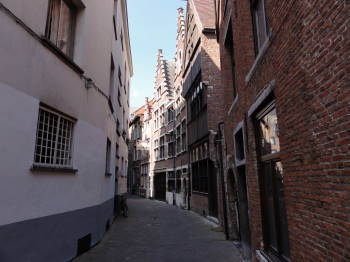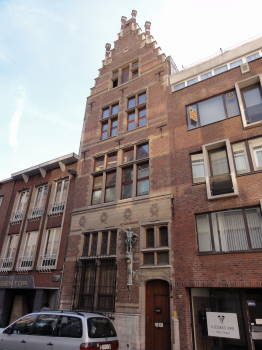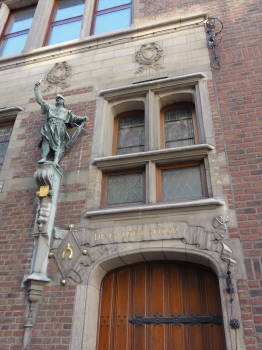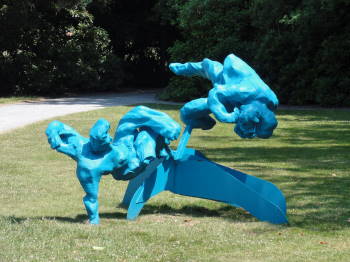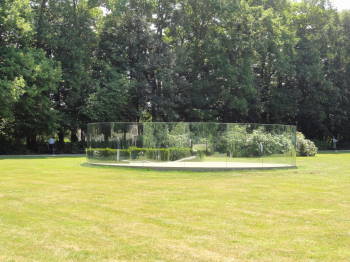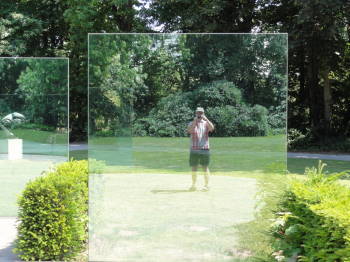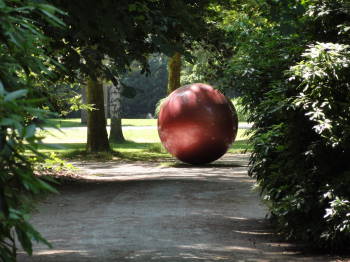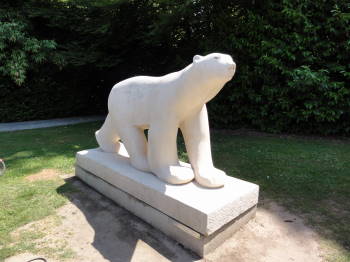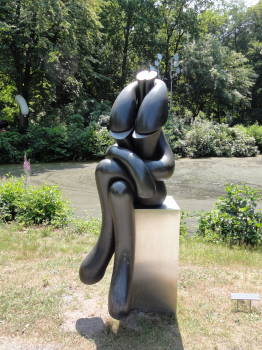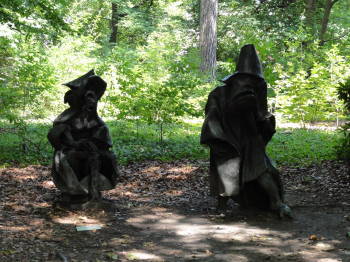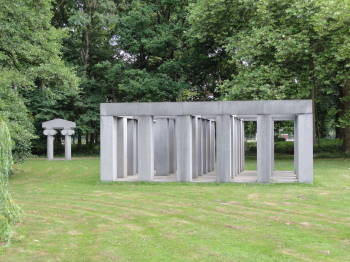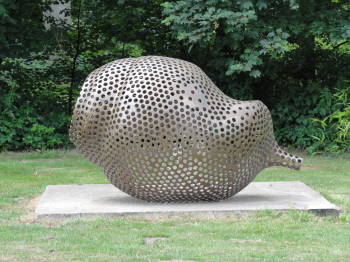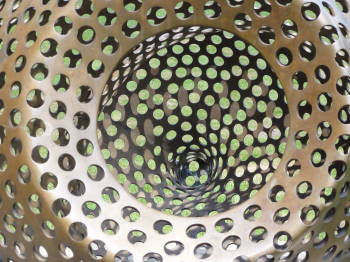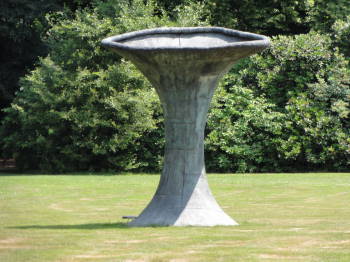 TO VIEW ALL PICS FROM THE MIDDELHEIM SCULPTURE PARK WITH LOCATION GEOTAGS: CLICK HERE
Southeast Antwerpen features a compact area often called the "Art Nouveau" District, due to the presence of a substantial number of buildings of that style. There are a large number of interesting buildings that are not Art Nouveau as well.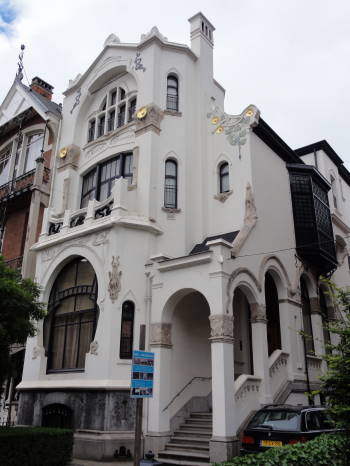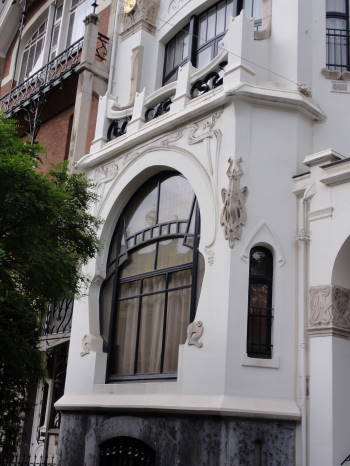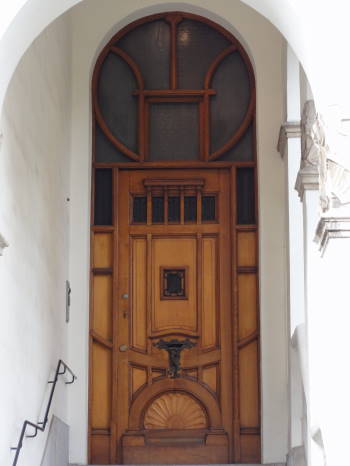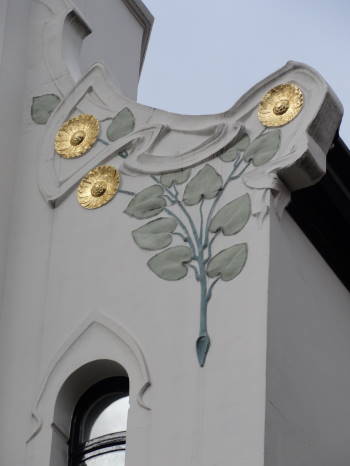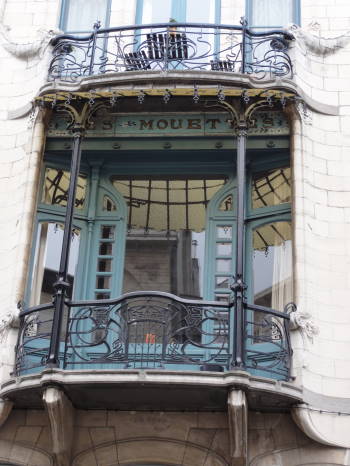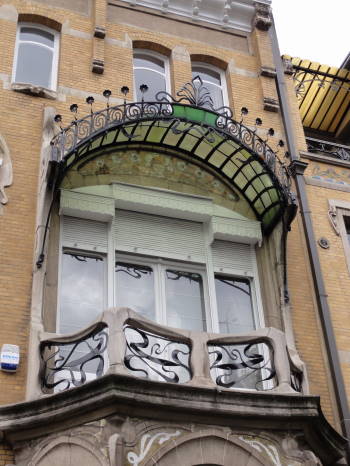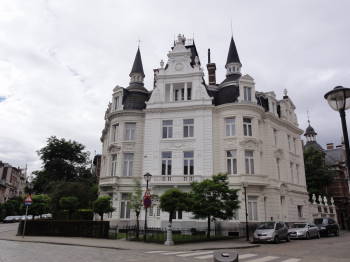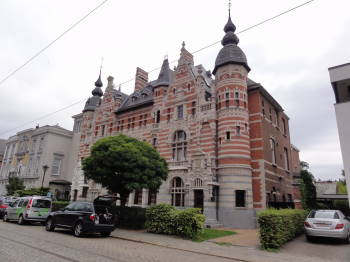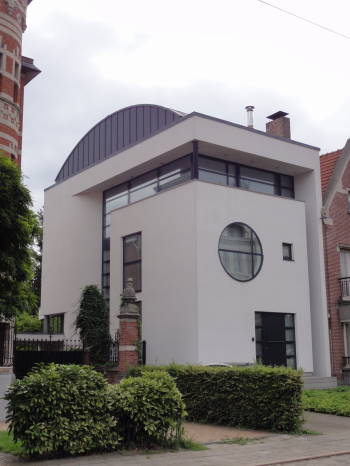 Ghent : drove to Ghent & strolled around for the afternoon. Another cool Belgian town well worth a visit. It poured rain.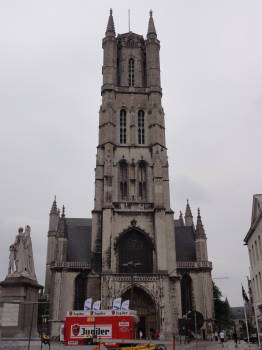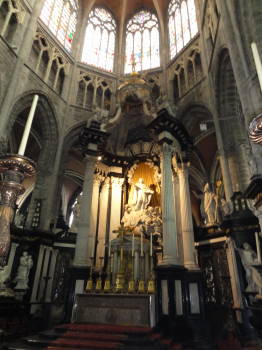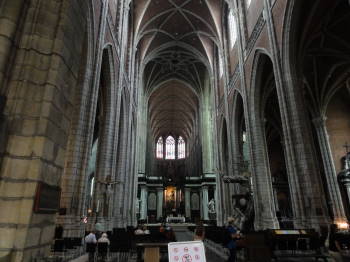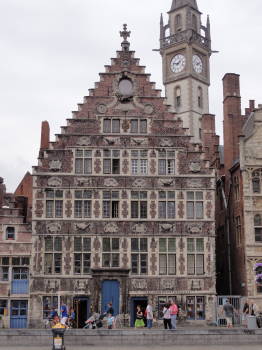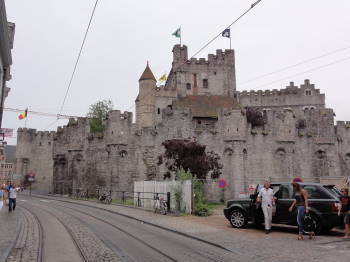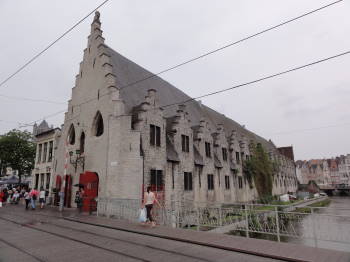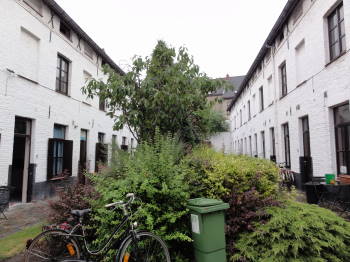 I left for Brussels late afternoon & arrived at the camping in Beersel in time to dine on Pintadeau a la Kriek at Drei Fonteinen. Sunday I went into Brussels - took a new route, since the Beersel trains don't run on Sundays - took a bus, then a train for a 45 min. journey. Ate lunch (Lapin a la geuze) at another Belgian beer-cuisine brasserie called "Restobieres" in the funky student quarter near the Gare Midi. Then strolled to the Grote Markt via the Sablon antique market. Had a bier, some Godiva chocolates & watched a large screen preamble to the arrival in Brussels of the Tour de France, scheduled for later that day.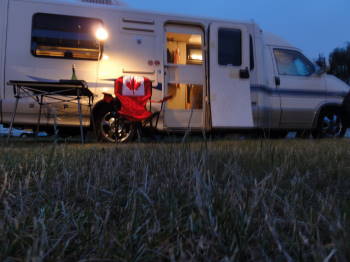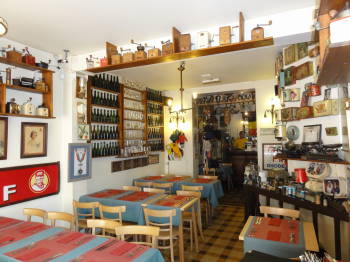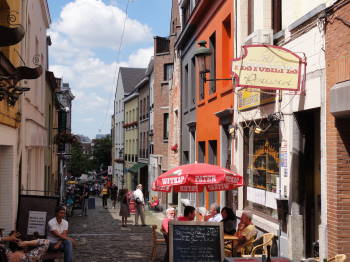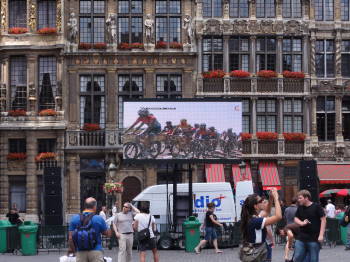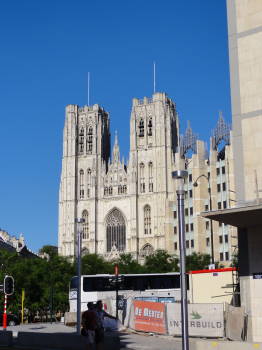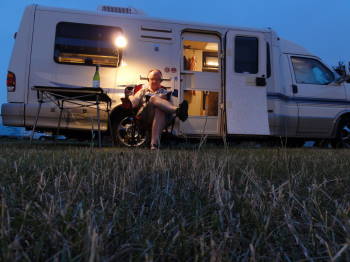 Monday morning I prepared to leave Beersel, but my battery wouldn't start the Rialta - after a boost (& 105 Euros for a new battery), I was on my way south, stopping at Binche to snap a few pics of the old "remparts".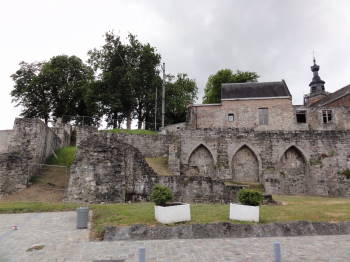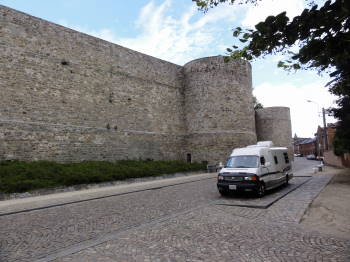 Leaving Binche, I entered France at Maubeuge, another fortified city, where I plan to do some "telecommuting" work(while still trying to dodge the Tour de France, which inexorably heads my way)! Decide to leave Maubeuge & head to Bavay-where there is a motorhome aire- and am surprised to find excavations of Roman ruins.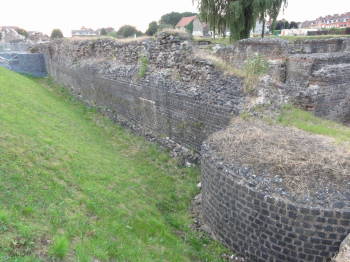 Departing Bavay, I head to Cambrai where I spend a few hours on the net working. Heading towards Amiens, I find myself in WWI Memorial country. A huge arch in the middle of a field serves as a British War memorial; an elegant tower as an Irish war memorial. War cemetaries are everywhere. I espy a sign with a Canadian flag - it's a war memorial for a regiment of Newfoundlanders (of course, in 1914-1918, NFLD was not a part of Canada). I drive through fields to visit the memorial. The site was very different from what I expected - & I liked it very much, if one can like a memorial to so much death & human tragedy. There was no glorification of militarism. Nothing celebrating the victory of the "forces of good" over the "forces of evil". What was placed here was a sobering reflective space, filled with trees, remnants of trenches, cemetaries and a mound with a caribou placed at its summit. The staff of young Canadian students (I met 2 from NFLD, one from Ontario), were intelligent, measured & hard-working - both the site & its staff were great ambassadors for the tenor of what it means to be Canadian - even in a place with such horrific history.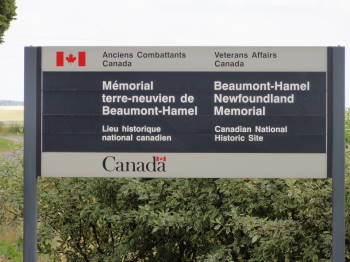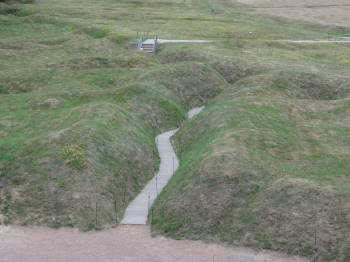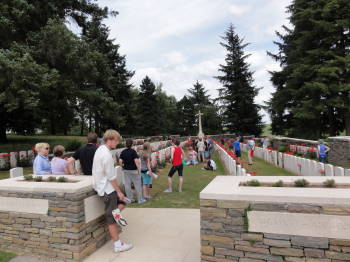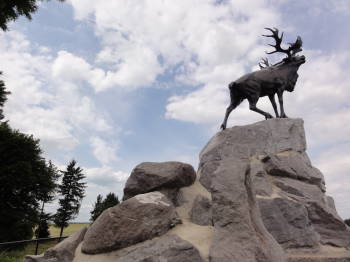 Leaving the NFLD monument, I travel to Amiens. This is a city we have bypassed many a time, despite its famous cathedral, the largest Gothic cathedral in France ( & where the head of John the Baptist allegedly rests). A very engaging city, I stroll through its pedestrian section, visiting the cathedral. Freecamped a couple of blocks away.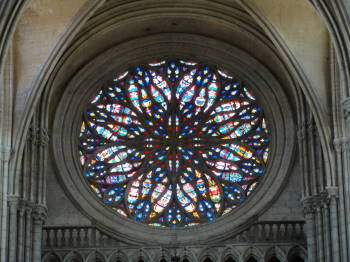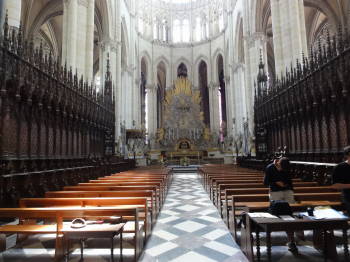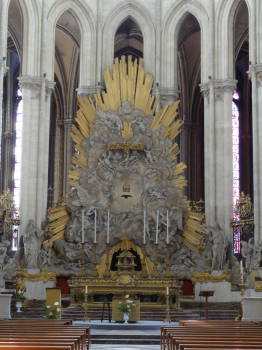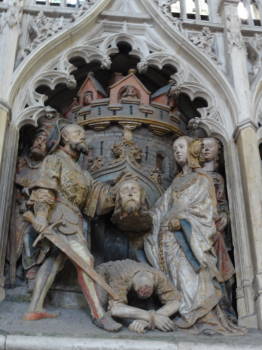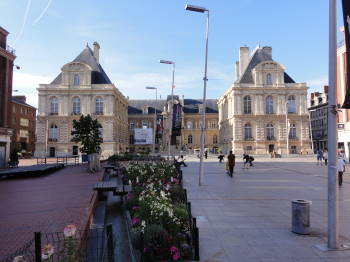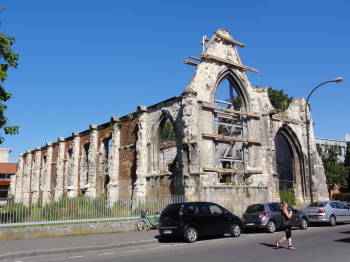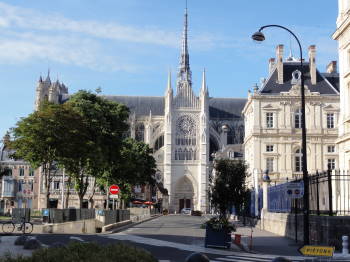 Heading south from Amiens on small roads, through gently rolling farmland, I arrive in Beauvais - a city that is a meditation on human folly. The Gothic cathedral - built to surpass all others - has never been finished and actually collapsed twice. Even today there are wood cross members helping to support it. Then there's the city itself - judging from the fragments of history I saw - it very likely would be stupendous had it not been bombed into shards of stone in WWII. Even the Mairie, which looks like an imposing 19th C building from the front, is all post-45 in the rear. Some may say "why then go to Beauvais?". I say for exactly this reason - it may not be pretty to look at (save for a few stellar monuments), but this collision of human aspiration, human violence and sheer hubris is emblematic of far too many tragic pages in human history.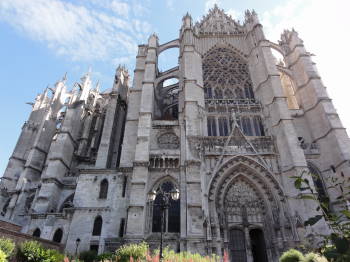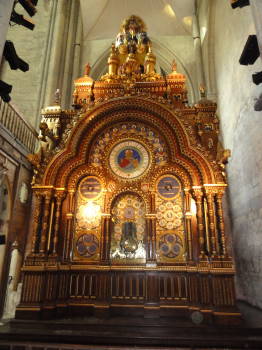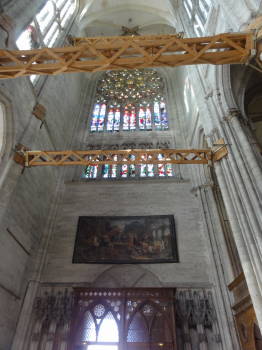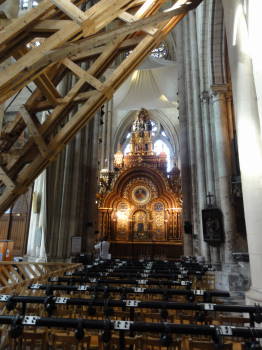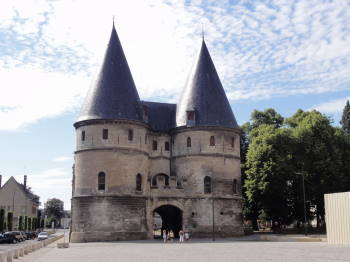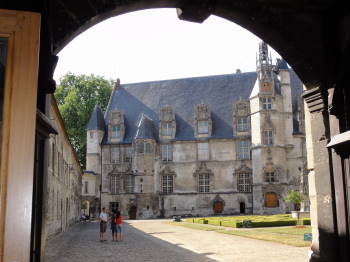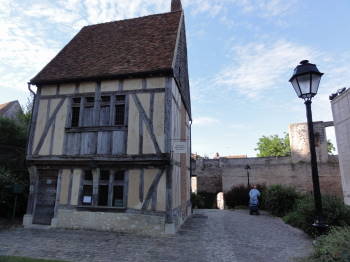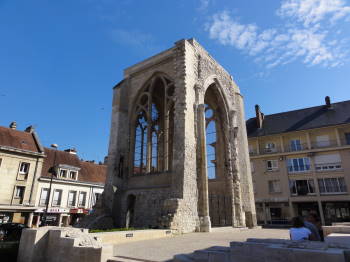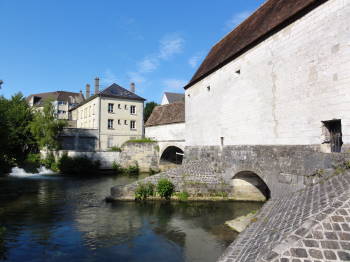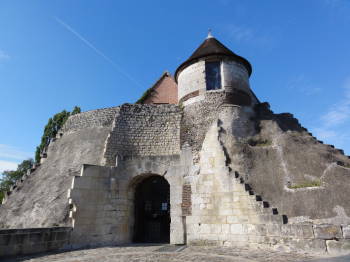 From Beauvais I spend a day driving to Paris CDG airport to pick up my sister Jodi, who is flying in from Alberta. En route, I stopped at various places & took some random "on the road" pics. The chateau shots with the racetrack & horse themes are at Chantilly.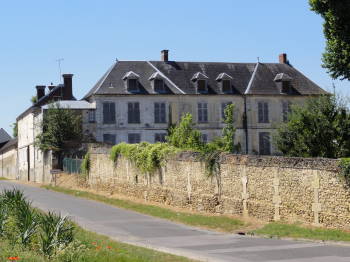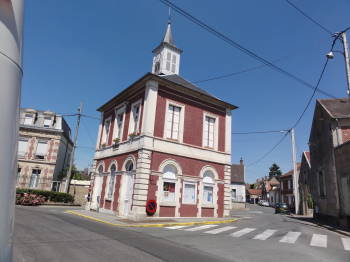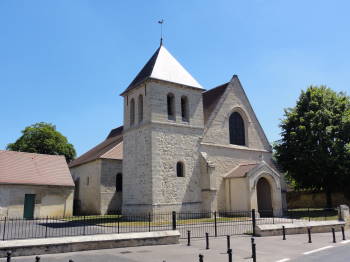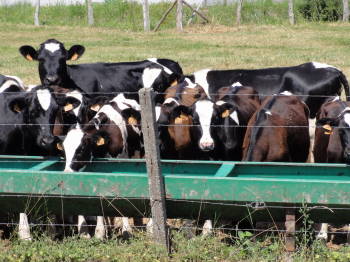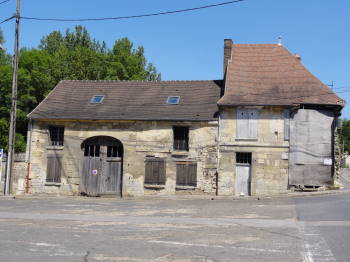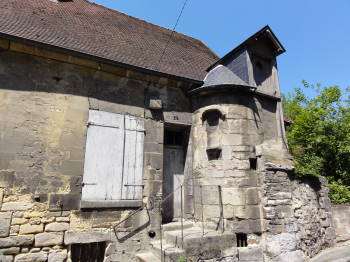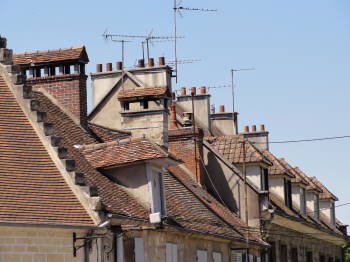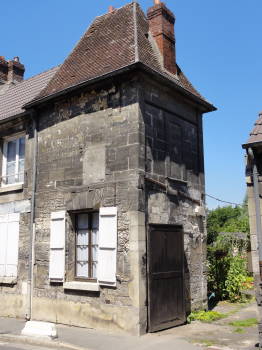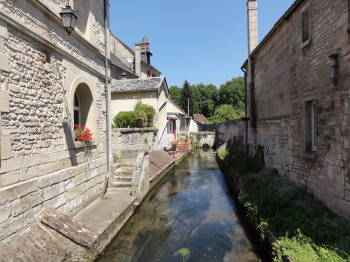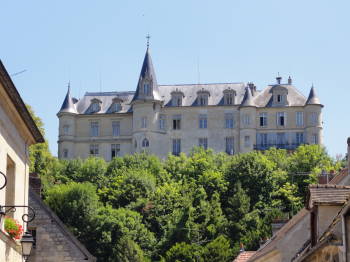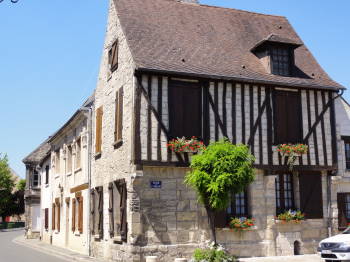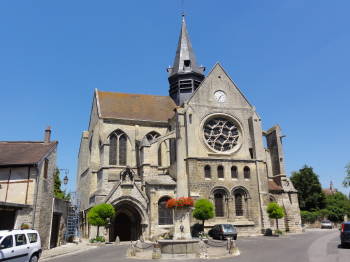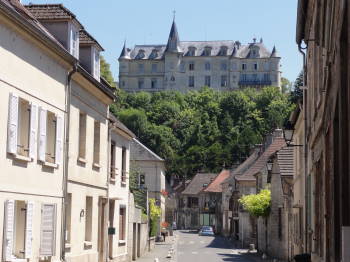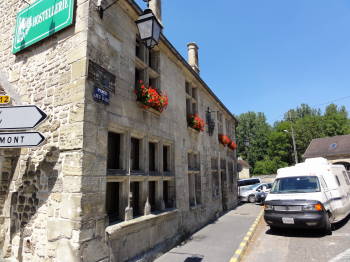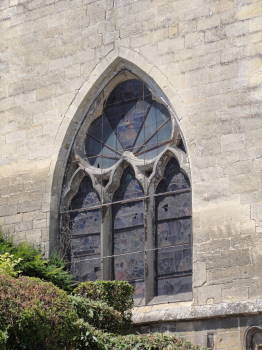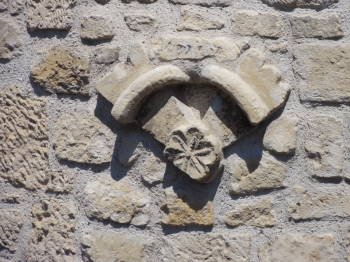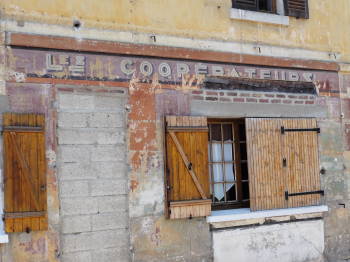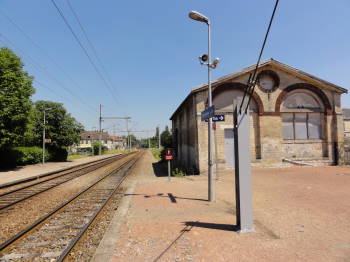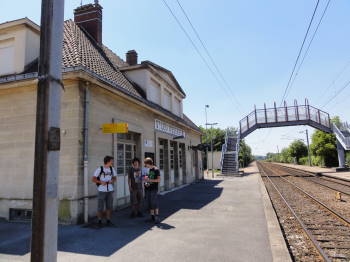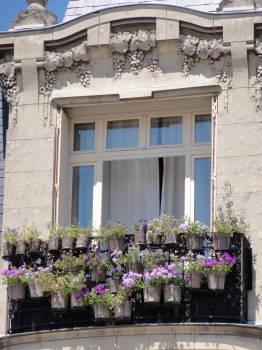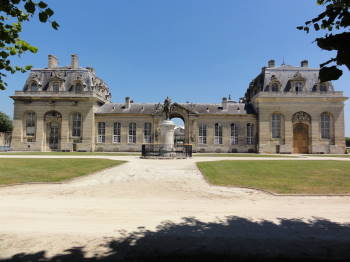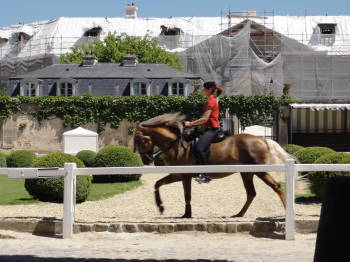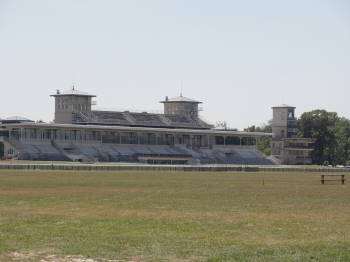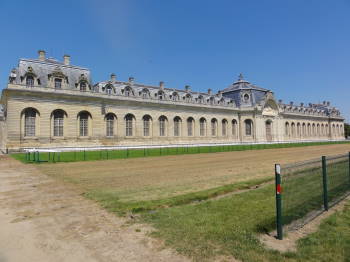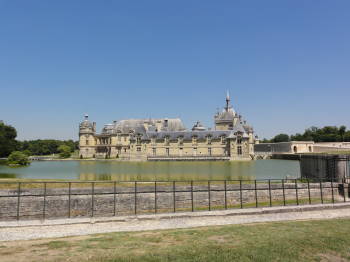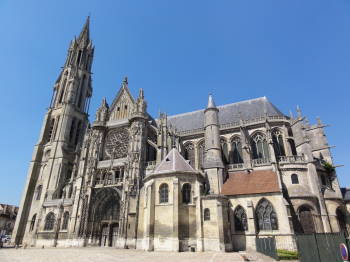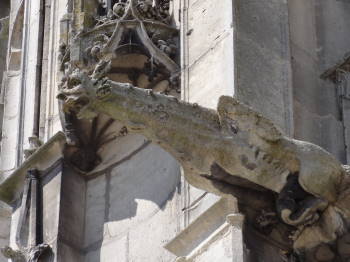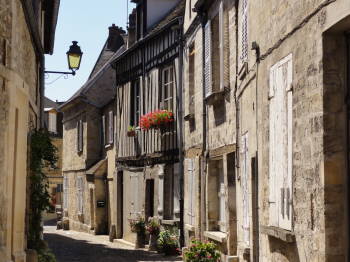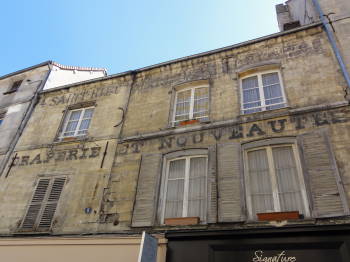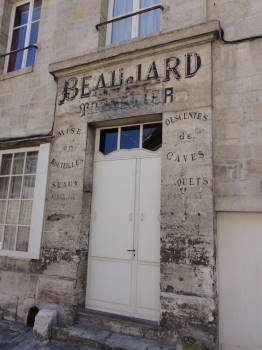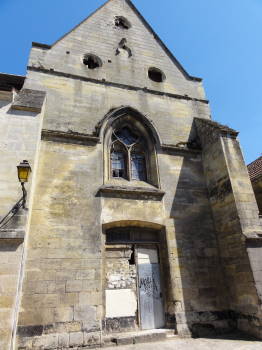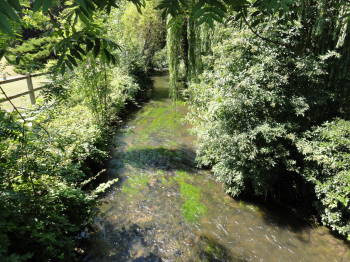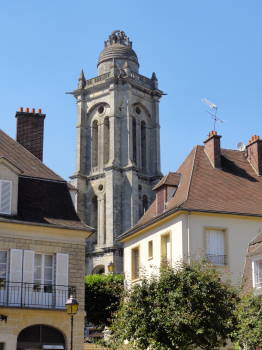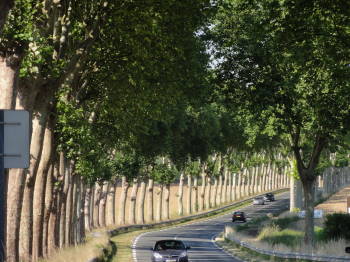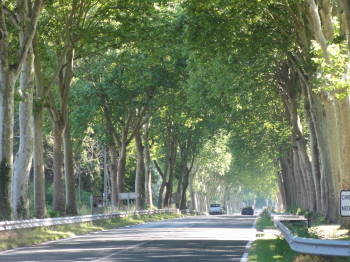 2010 France
Page 1:Belgium& Nord France Page 2:Paris & South
Page 3:Le Pays d'Oc #1 Page 4:Le Pays d'Oc #2