Mexico 2005

View 2005 Mexico in a larger map with points of interest table of contents
In December of 2005 we did a trip down the east coast of Mexico - the Costa Esmeralda to Oaxaca City. Enroute, from Nashville to Natchez, we drove the Natchez Trace (highly recommended). We also spent a bit of time on South Padre Island. In Brownsville, we had some trouble with the Rialta - it wouldn't start - in fact, we were stuck in a Mexican Customs lane for hours before it finally kicked in. The Mexicans, both Customs officials and citzens, were friendly & helpful, especially considering the situation. I doubt I would ever encounter such goodwill at a border anywhere else.
We drove out of Matamoros to La Pesca, where we had a fine basic meal of fish, then freecamped right on the Beach. We were joined by all-night fisherman at dusk.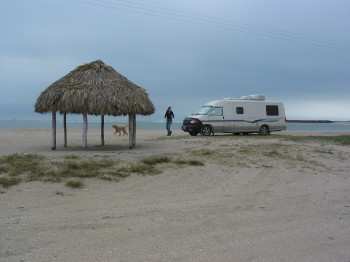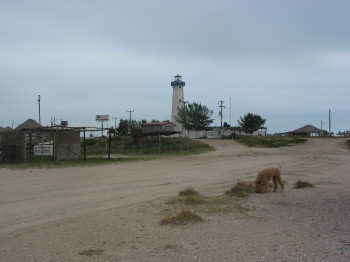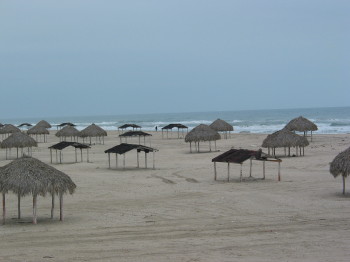 From La Pesca we travelled around Tampico to the Costa Esmeralda, where we found a great campground Posada del Zorro - our site had its own palapa. We hung out here for a few days.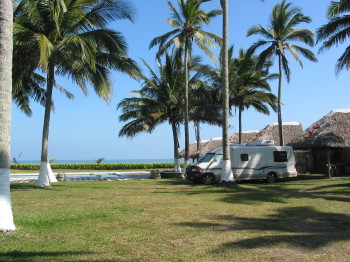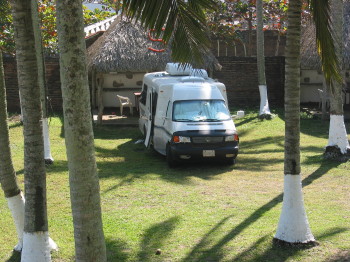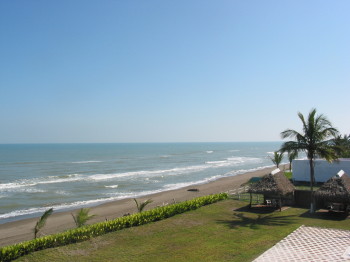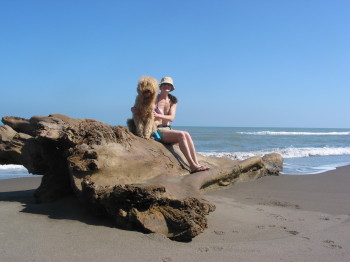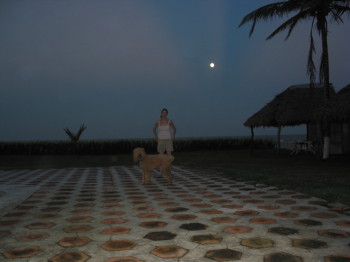 One day we did a day trip to the ruins of El Tajin ... where we saw a show by the famous Flying Voladores of Papantla.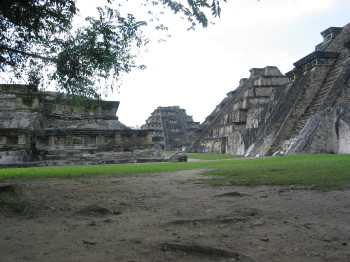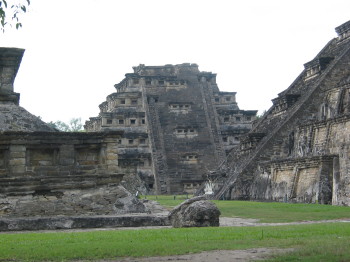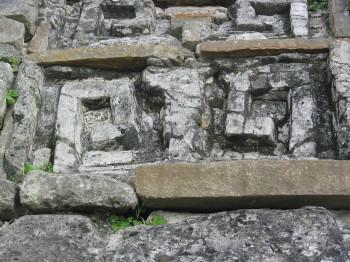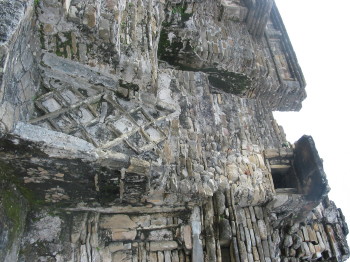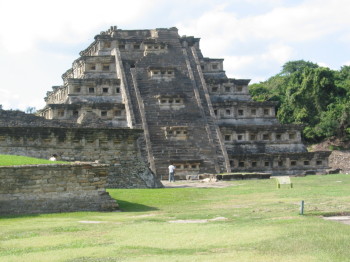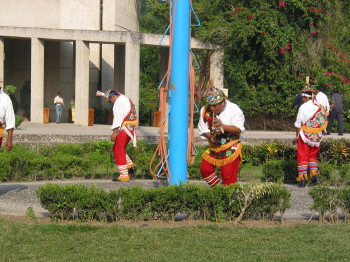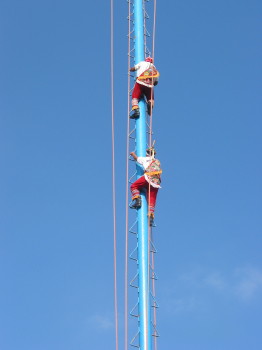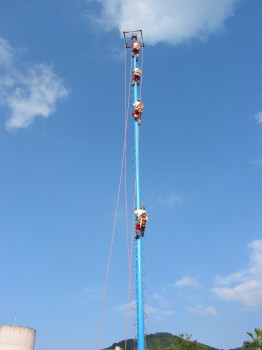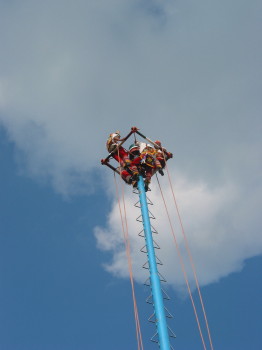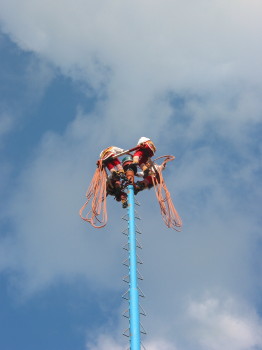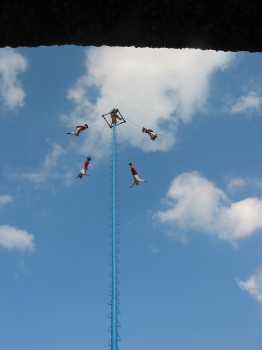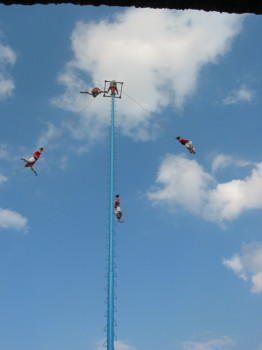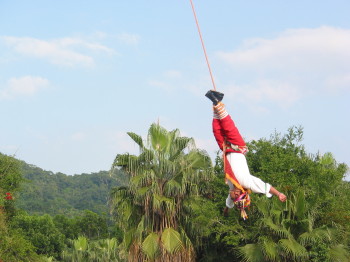 After El Tajin, I can't locate any pics or video. We travelled to Veracruz, sampling the local famous fish dinner & walking the city. We chose to camp outside the city at a campground on the Gulf of Mexico.
From Veracruz we travelled to Lago Catemaco, where Mel Gibson was filming Apocalypto. We hired a boat and travelled the lake, including a visit to the Island of the Monkeys.
From Catemaco we drove over the mountains to Oaxaca City, where we did something rare for us - we stayed in one place for just under 2 weeks.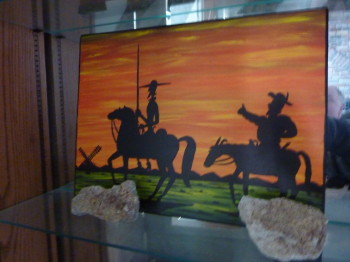 Leaving Oaxaca, we stopped in Tecali and purchased a lot of onyx items,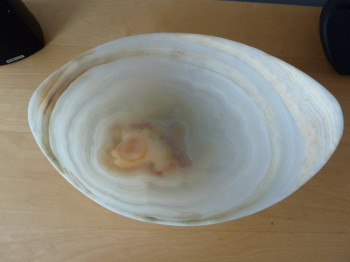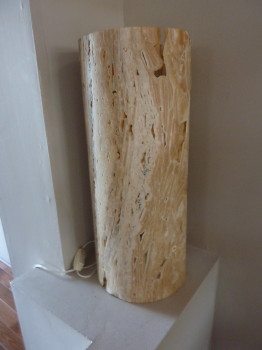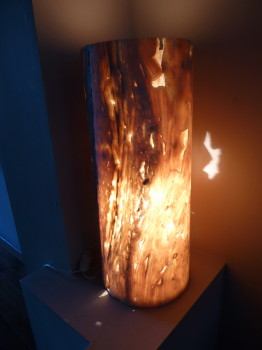 before making a stop to walk around Puebla. From Puebla we travelled through the mountains back to the Costa Esmeralda. En route, we almost got caught driving at night, but then came across a Pemex station (with all-night machine-gun-toting security). After a couple more days at the Posada del Zorro, we travelled home via Austin, where we visited our friends Peter & Linda.