ODIN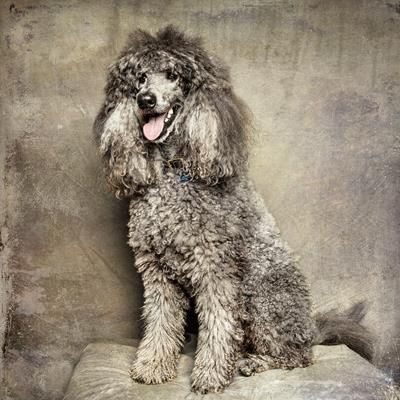 Odin was born June 2011 & joined us 8 weeks later.
He is a silver standard poodle - & will turn a shade of silver gradually (starting with the nose) -
a change that will be completed only by the age of two years.
Here's a "young puppy" movie - click on the arrow to set it in motion:
(** Soundtrack on movie above: Hot Tuna performing Rev. Gary Davis' "Sally Where'd you Get Your Liquor From?" **)
Odin took his first trip to Europe Dec 2012 - Jan 2013, spending 5 weeks in Portugal & Andalucia. He was an excellent traveler!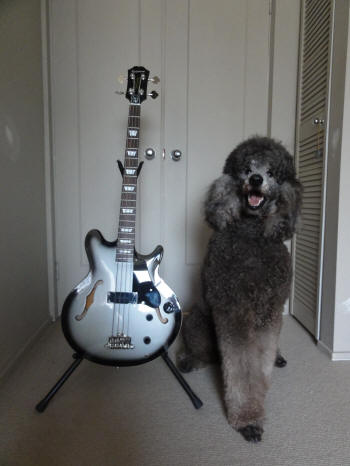 Above: "Silverburst" Odin and a Silverburst Jack Casady Bass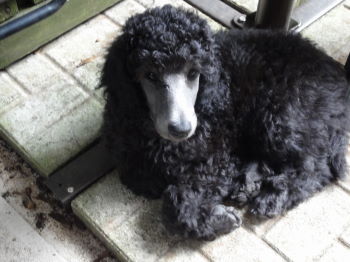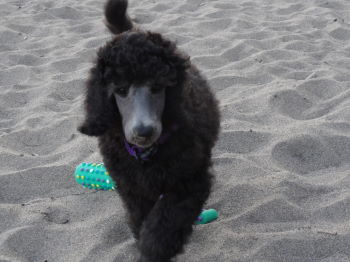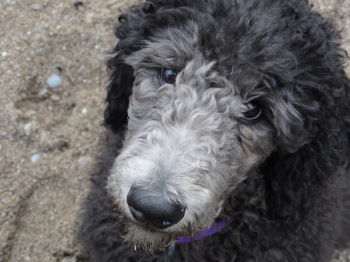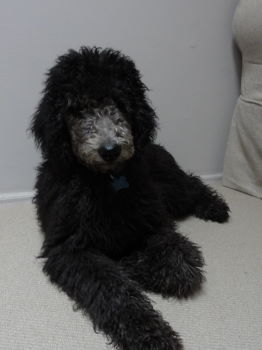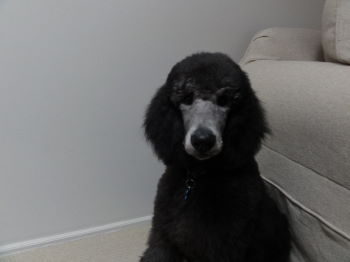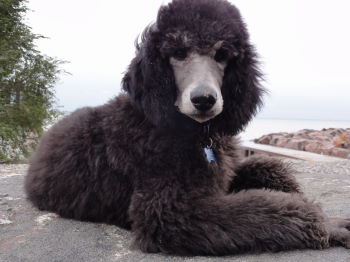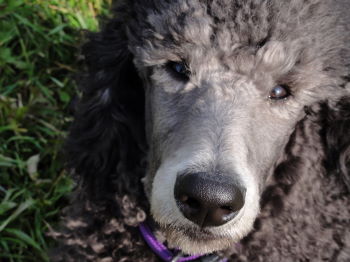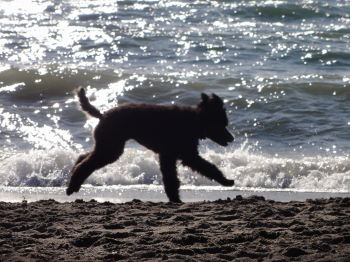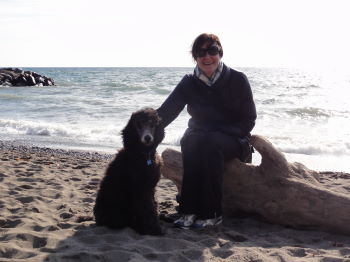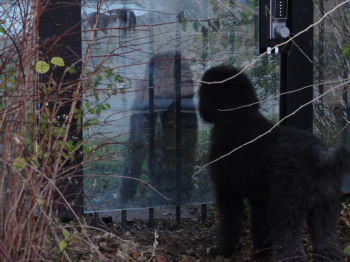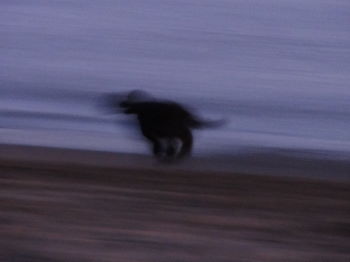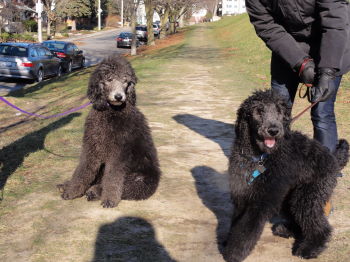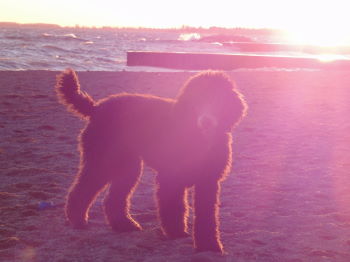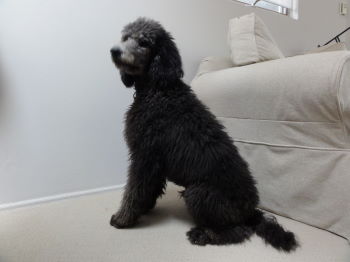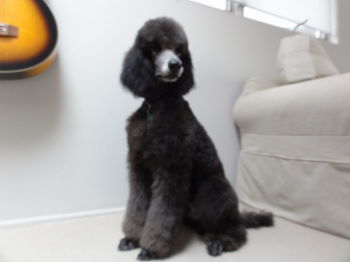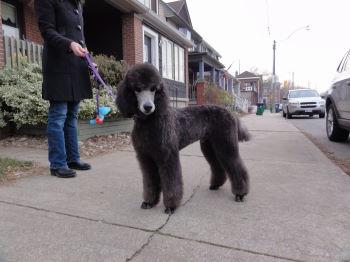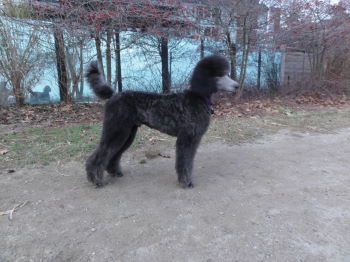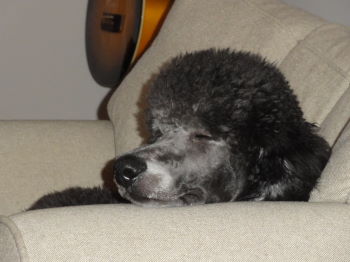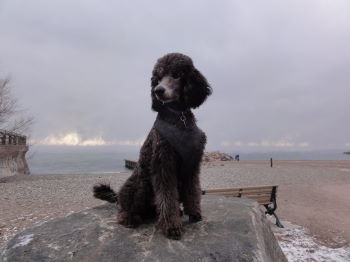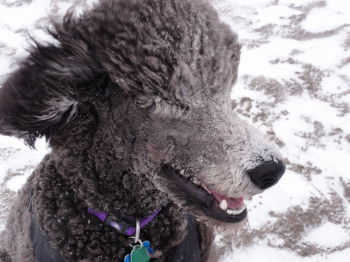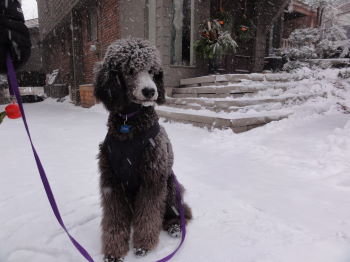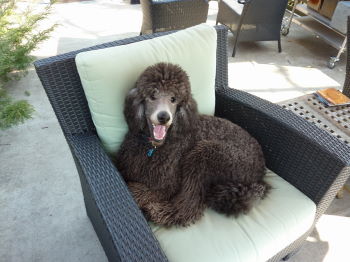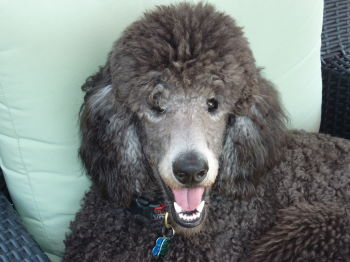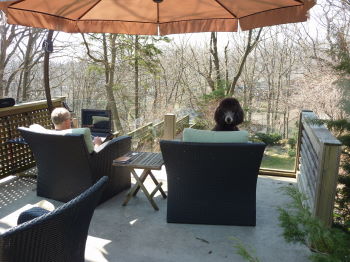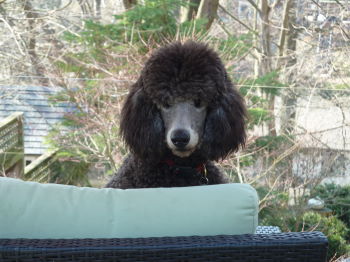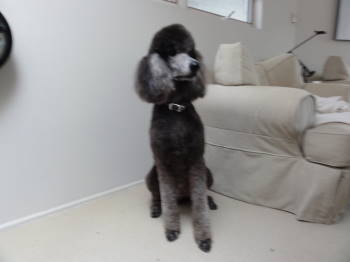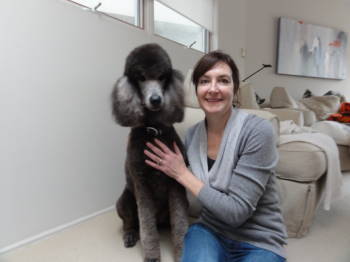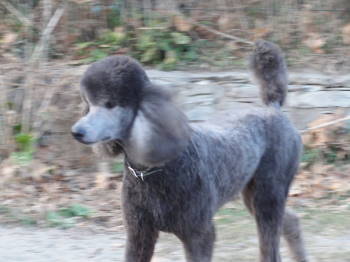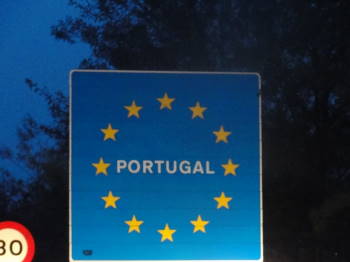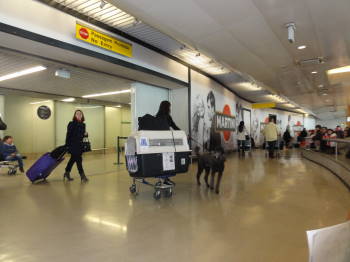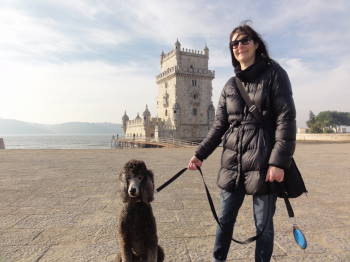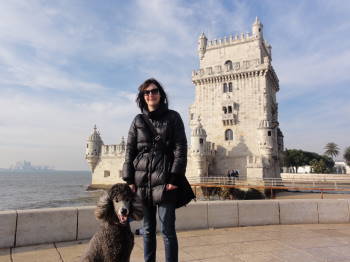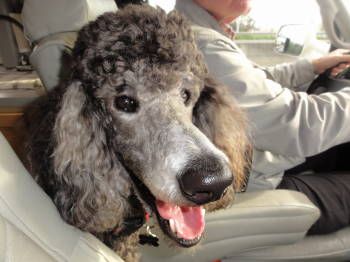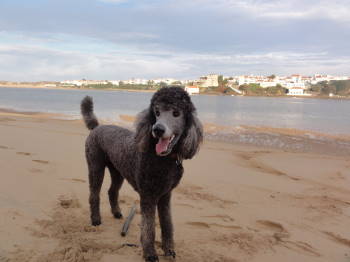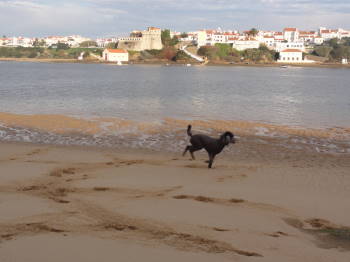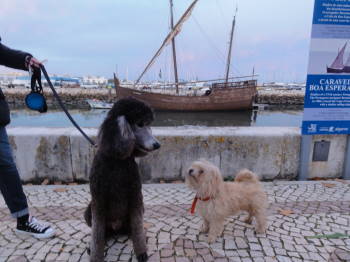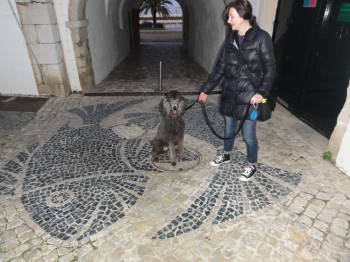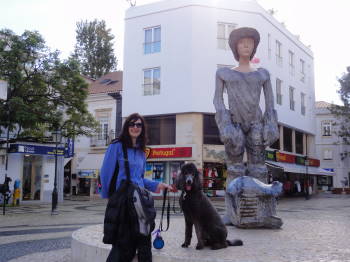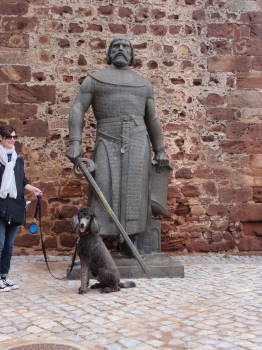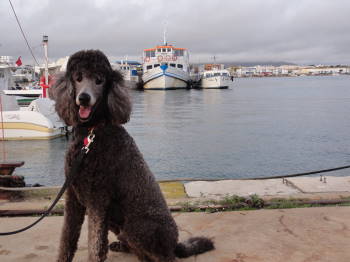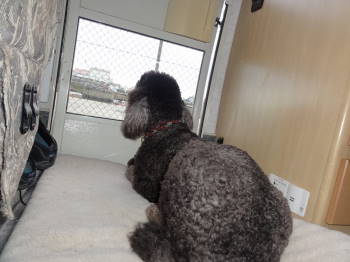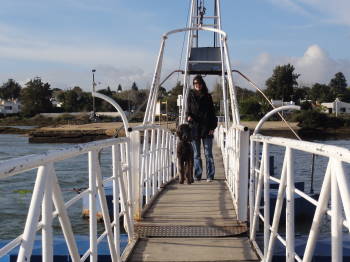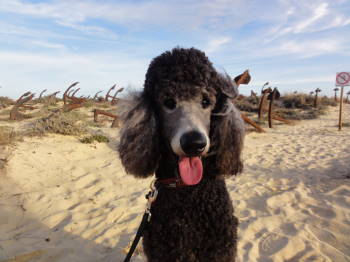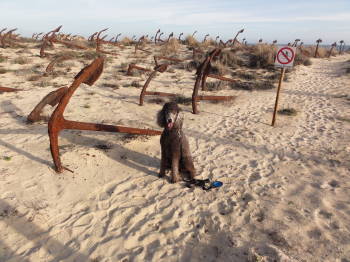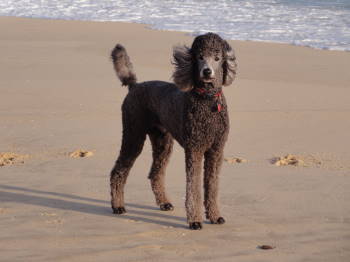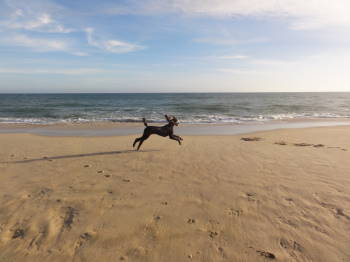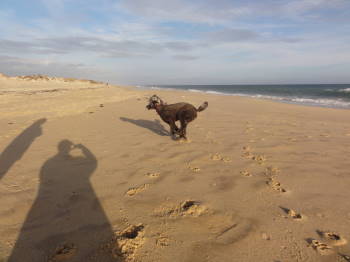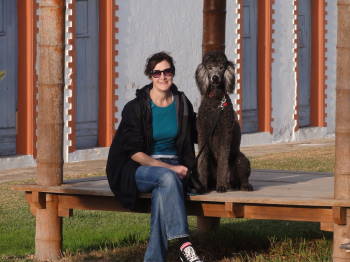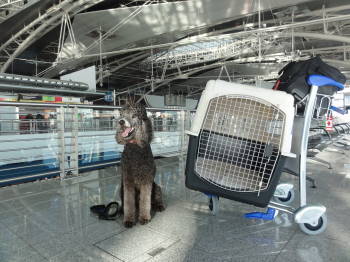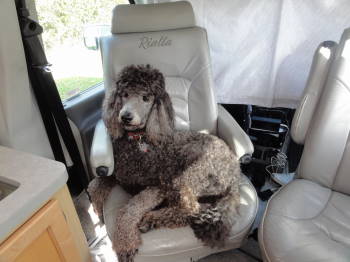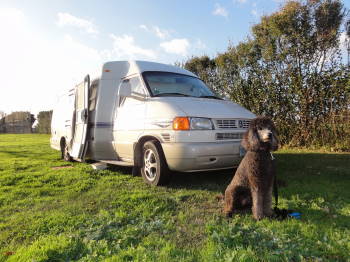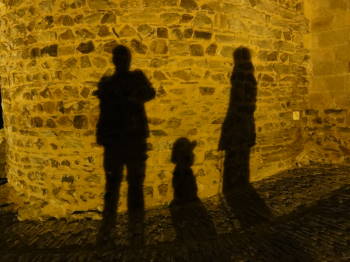 Germany,Italy,France,Belgium & NL, Summer 2013: