The Jefferson Campervan
2001 Hymer B654
This is a Hymer Class A (called "Integral" in Europe).
Not much bigger than the Rialta - maybe 8" longer (Length 686 cm (22.5 ft.), height 300 cm, width 198 cm).
It assumed the moniker "Jefferson Campervan" when we retired the Rialta in 2018. The name is a humourous play on the name of the legendary rock band Jefferson Airplane.
It has a fixed "French bed" in the back, full washroom & kitchen, large banquette style dinette, 2 swivel captain chair seats in the front and another drop-down-from-the ceiling bed over the seats in the front. 128 hp Turbo Diesel engine; Fiat Ducato Manual transmission drive train.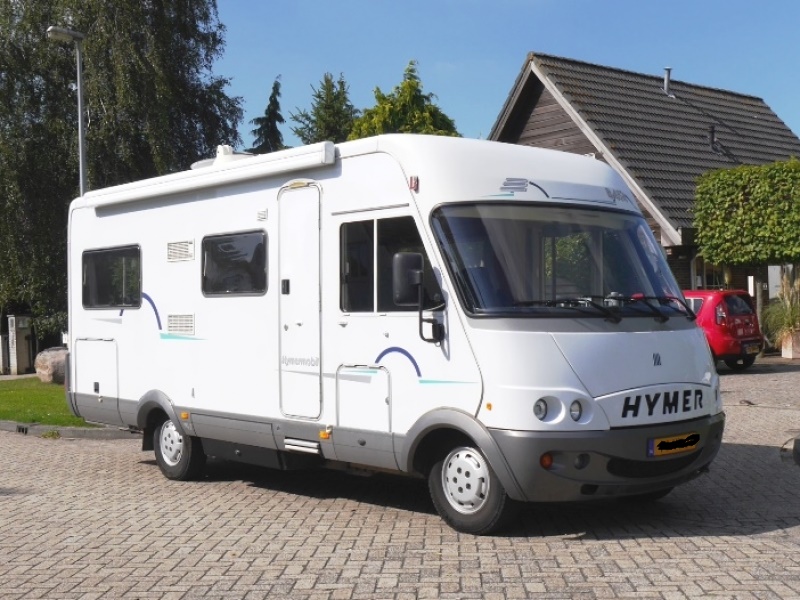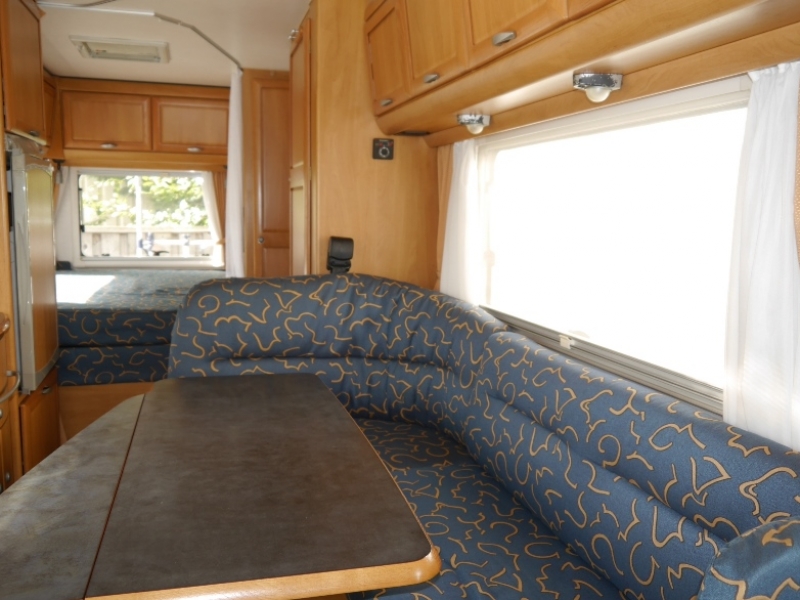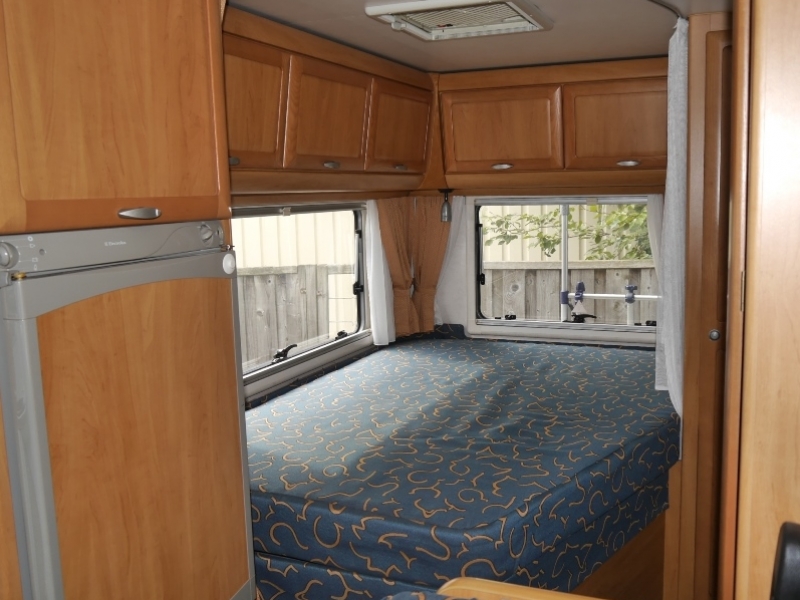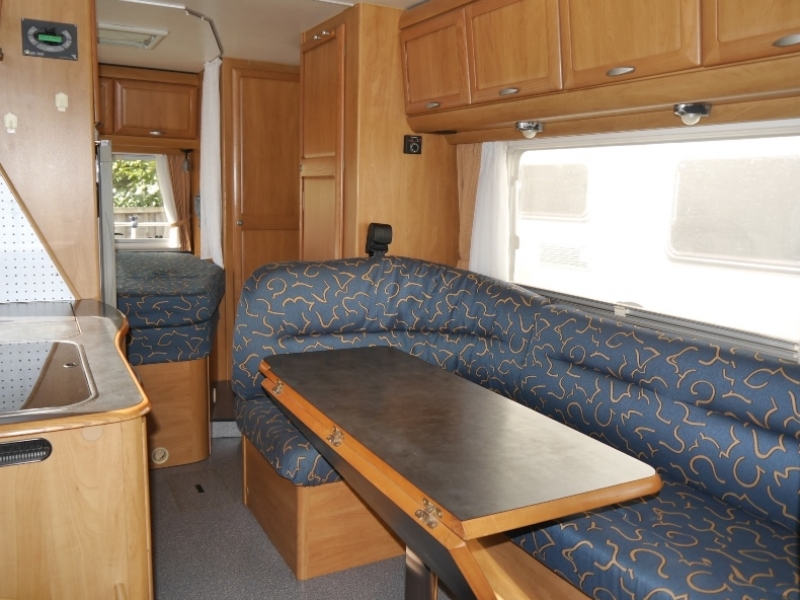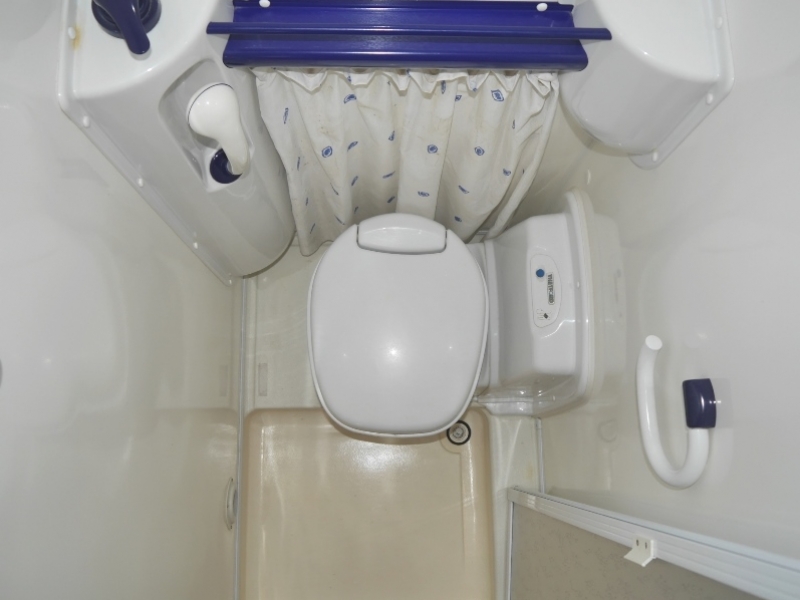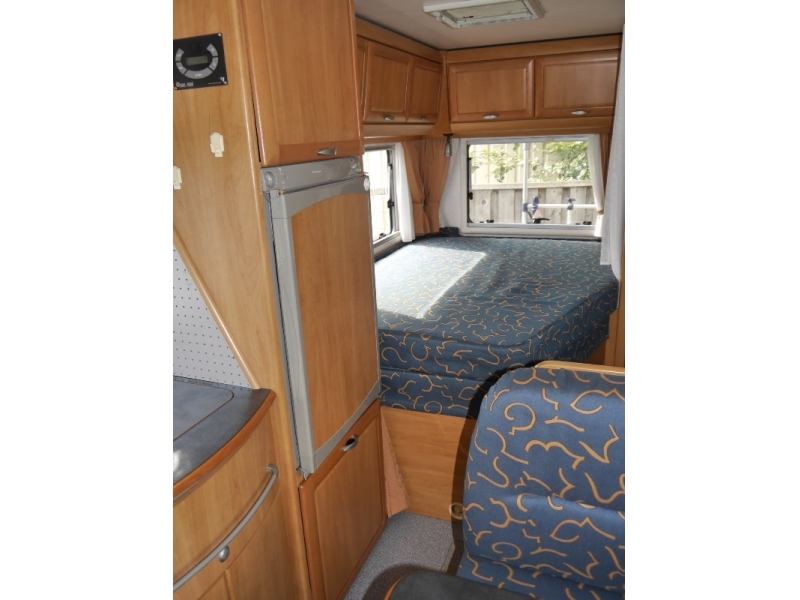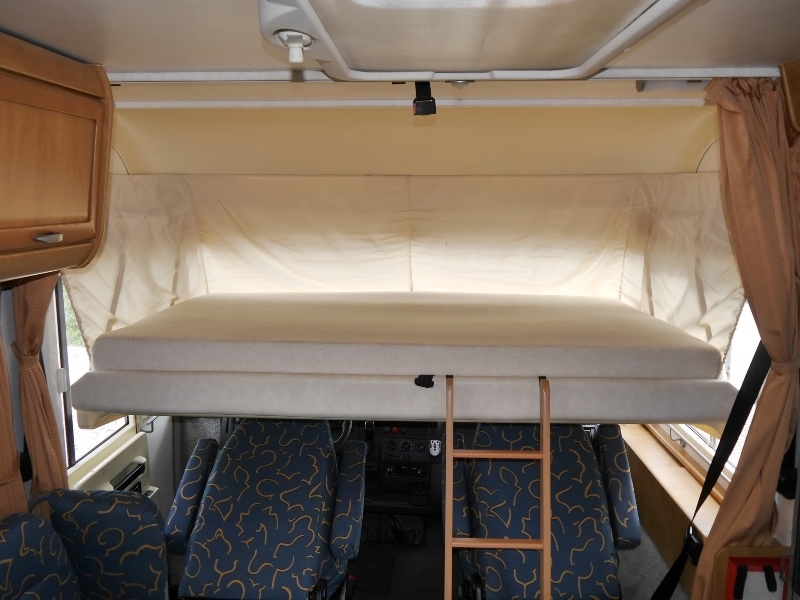 Hymer actually named this upholstery pattern "Toronto" !