Summer 2008 Page 1
Page 1:Belgium/Loire Page 2:Dordogne Page 3:Gard/Rhone/Plus April Germany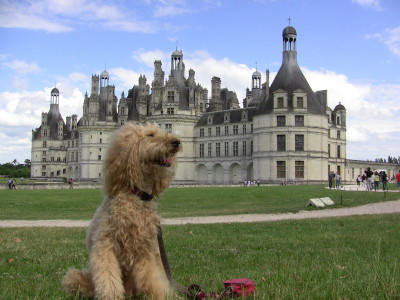 View 2008 Summer in a larger map with points of interest table of contents
We flew to Amsterdam to pick up the camper at the end of June. Thor was trooper this time with the crate - and the Martinair staff were spectacular in the care they showed towards him. My friend Kees from Haarlem picked us up at Schiphol & drove us to the stalling, where the Rialta was sitting, ready to go. This time we immediately drove about 160 km. to an aire in Antwerp (French : Anvers), where we stayed for 3 days, in order to get over jet lag. The aire, run by a non-profit organization called NocTerra, was 10 - 15 mins. by tram to the centrum. Antwerp's historical centre is very engaging, full of small winding pedestrian streets, robust street performers, open terrace restaurants serving up mussels, carbonnade flammande and an inspiring variety of Belgian biers, all under the spire of a delicately figured cathedral. In addition, we visited an open-air sculpture museum in Middleheim Park that was worth the trip itself.
On Monday June 30 we left, taking a turn through a section of Antwerp full of classic and art nouveau architecture, heading off to the picture-perfect Brugges, where we simply walked the town for the afternoon, sampling fresh-made Belgian waffles and visiting 't Brugs Beertje for a couple of draught biers. The aire here is practically right in town, and we are perched overlooking a canal.
After Brugges we drove to Ieper/Ypres, where Taylor's great-uncle,Frederick Varrin, who died in the First World War, is memorialized on a plaque on the Menin Gate.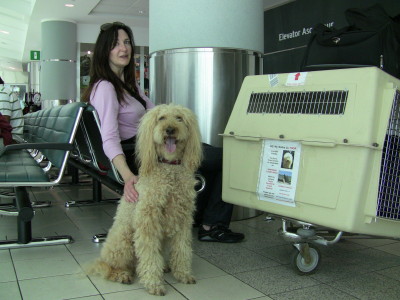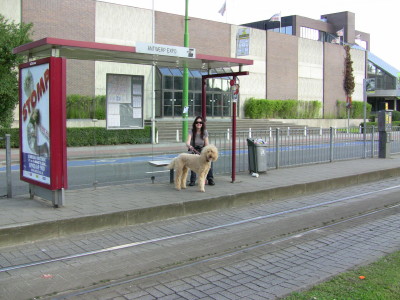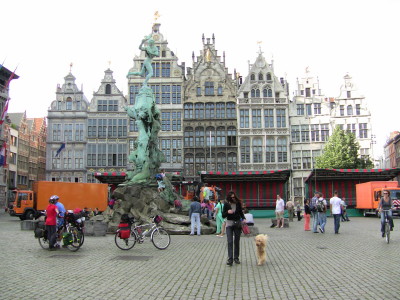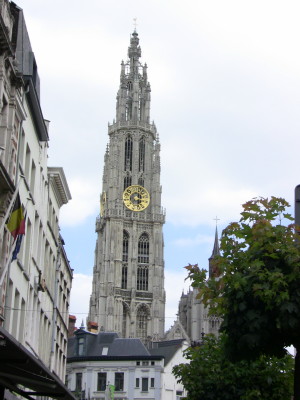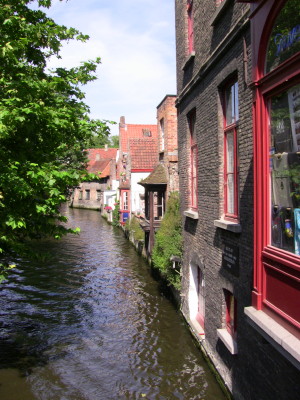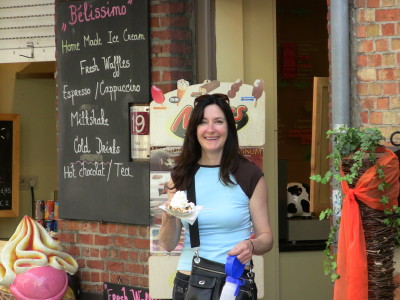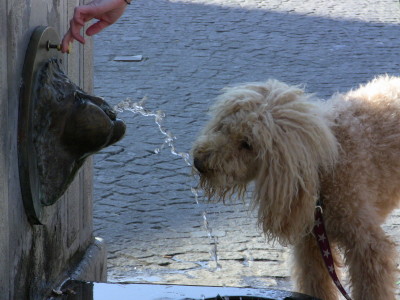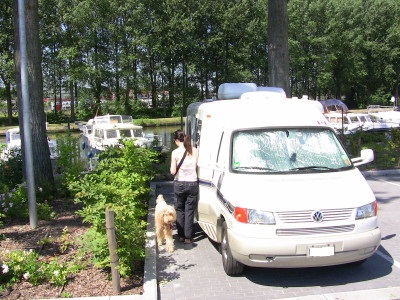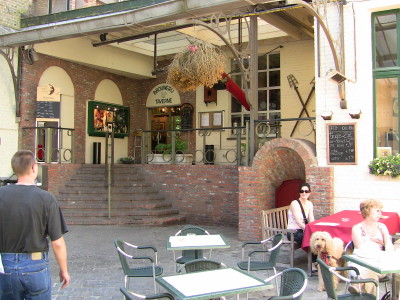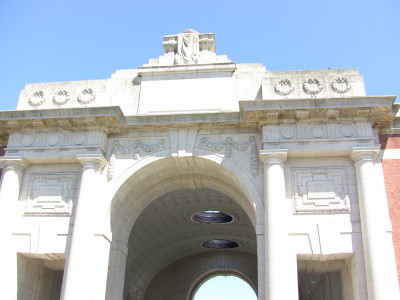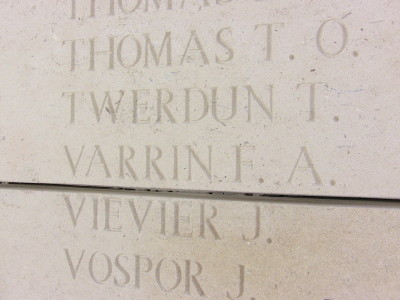 Leaving Belgium we enter France through Armentieres to Doullens, where we stay the night. The next day we travel about 25 km to Conty, a small village where we stay the night. Next day we circumvent Paris to the West, visiting Anet with Diane of Poitier's chateau, then to Chartres for a stroll in the town and the obligatory visit to the Cathedral.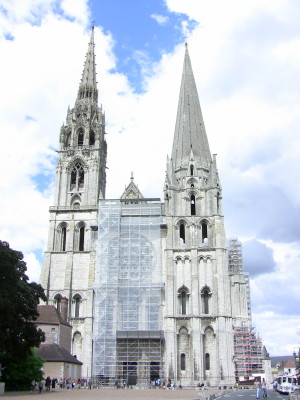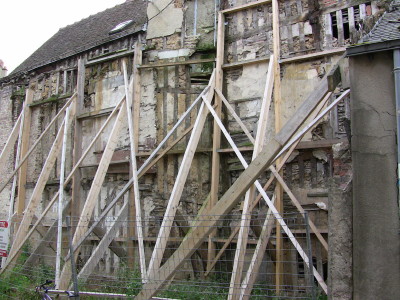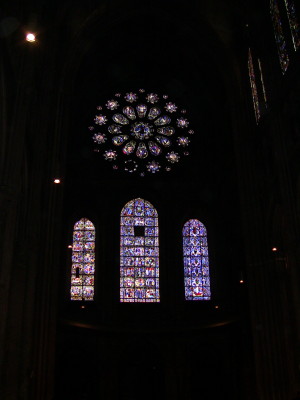 Heading south from Chartres, we meet the Loire at Blois, taking lunch at Le Triboulet, right on the Place du Chateau, finding a spot to set up camp right in town overlooking the river. Evening avec le vin by the Loire, playing a guitar! Saturday morning finds us at the market to buy our daily victuals, then a tour of the Chateau in the afternoon.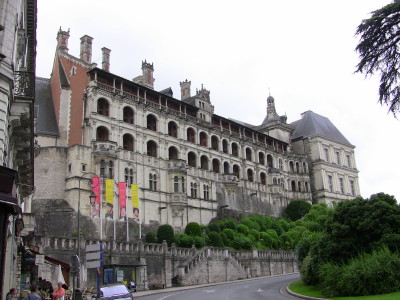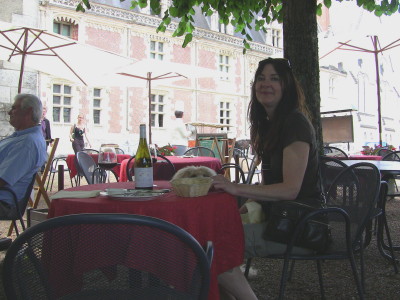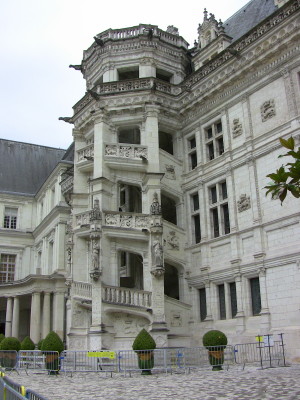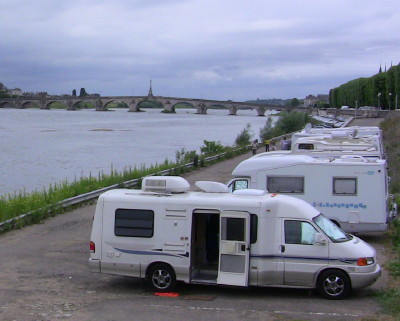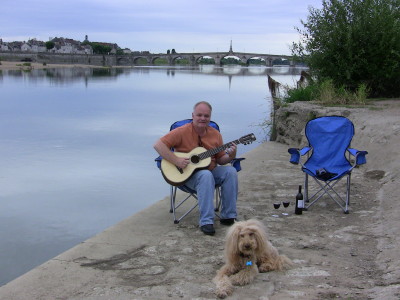 Sunday sees us on a small tour of the Blois region, visiting Chiverny Chateau, then a stop at a local market town, then on to Chateau Chambord. The day is rounded out by a jaunt down to Tours, returning as far as Amboise, where we enjoy a delicious repast of goat cheese, foie gras, steak and duck.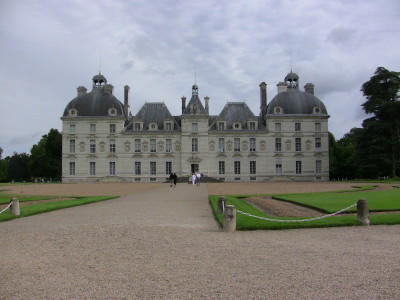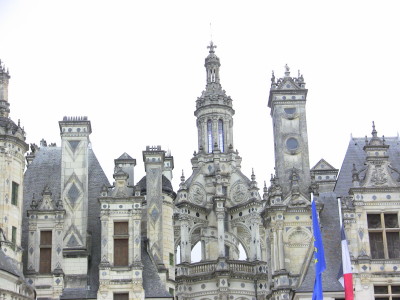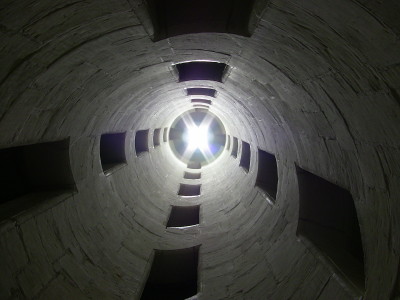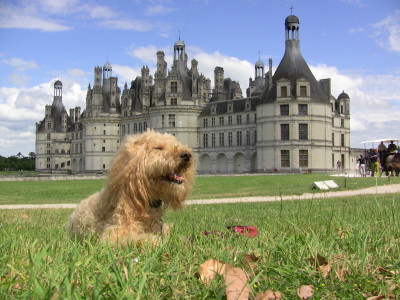 Summer 2008:
Page 1:Belgium/Loire Page 2:Dordogne Page 3:Gard/Rhone/Plus April Germany