2013 Summer

View Summer 2013 Italy+ in a larger map
The KLM redeye Flight (11 PM departure) to Amsterdam Schiphol was uneventful and fast - just over 6 hours. Once again, Odin didn't even blink. The late flight made it easier to sleep and ensured that Odin was boarded at a cool time of day.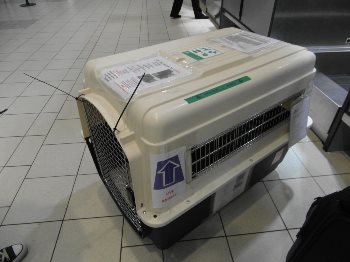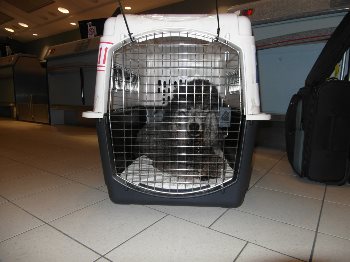 We spent day one at the Camping van Veen "Annex" - preparing the tanks, batteries, etc. in the Jefferson Campervan. Went to a seaside fish restaurant with Kees for kibbling. Delicious.
Next day we left for Germany, this time traveling south past Utrecht & Eindhoven, through a neat lake area near Weert & on through Monchen Gladbach to Köln. The stellplatz at Köln was full, so we carried on down the Rhein to rest at Bacharach overlooking the river.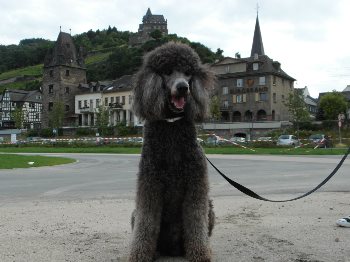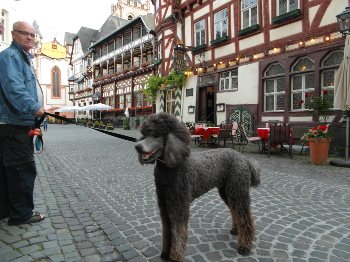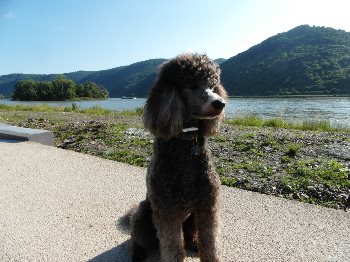 From Bacharach we encountered a road closure of the B9 highway along the Rhein - there was a bicycle marathon on & there is no other road! The police let us drive it anyway - 4 way flashers on & going "sehr langsam" ! We drove to Bamberg first along the northeast shore of the Rhein (crossing by ferry at Rüdesheim) and on the backroads through Lohr and Karlstadt.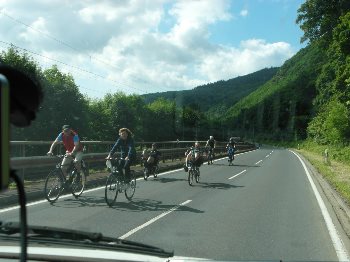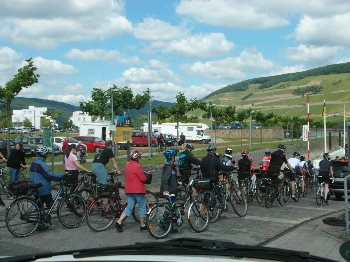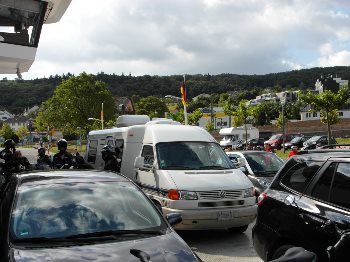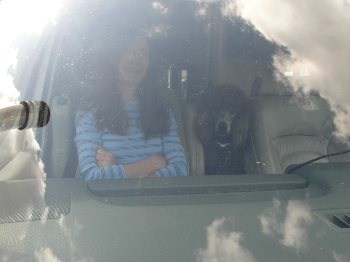 The Bamberg stellplatz is a pleasant pedestrian stroll along the Main Donau Kanal to the Altstadt, where we revisited the Schlenkerla Tavern and did some shopping.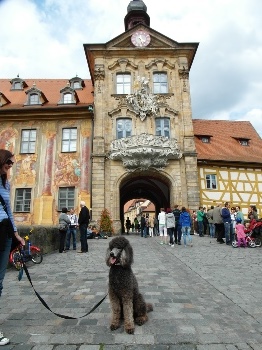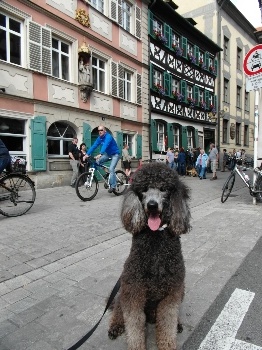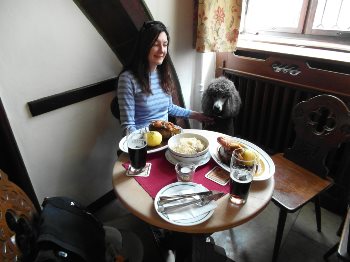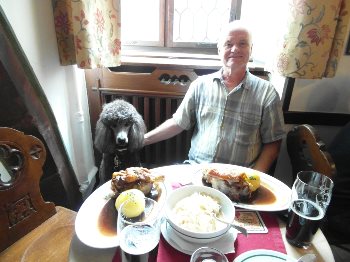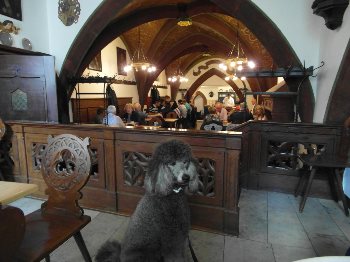 From Bamberg we skirted Nürnberg on the autobahn, leaving at Greding for a tour alongside the Main Donau Kanal to where it meets the Donau at Kelheim, where we stopped at the Schneider Weisses Brauerie for lunch.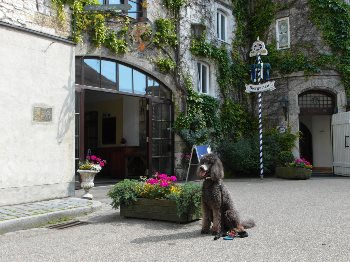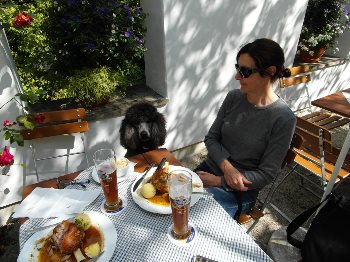 From Kelheim we headed south through Landshut to stay the night at Wasserburg am Inn.
Next day we drove through Rosenheim to Austria, where we stayed on toll highways as far as Trento, where we turned off to head southeast to Venezia. Almost got rear-ended by a truck on the highway when a small Fiat decided to make an abrupt right hand turn right in front of us.
We pulled into the Tronchetto motorhome section about 7 PM - right in Venice, electricity and water, and a view of the the marina, the lagoon and the causeway staring us right in the face. We spent two days in Venice, mostly visiting the Biennale, which necessitated walking clear across the city to the exhibition venues. Not a bad thing... Odin got a little annoyed at being asked to pose a bit too much...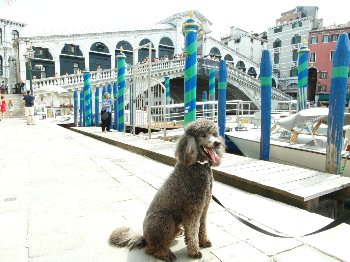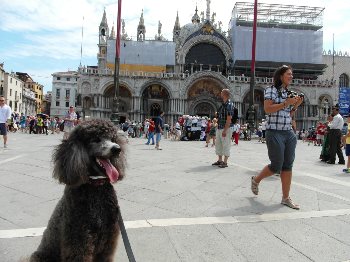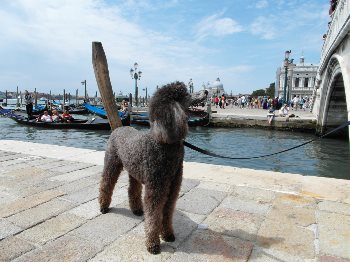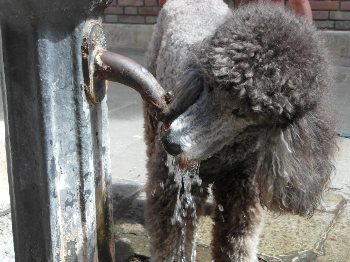 Biennale: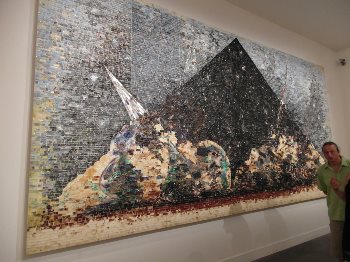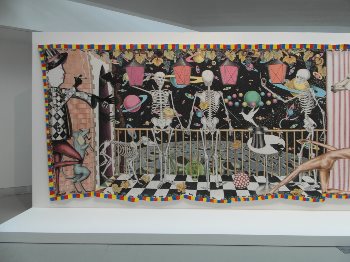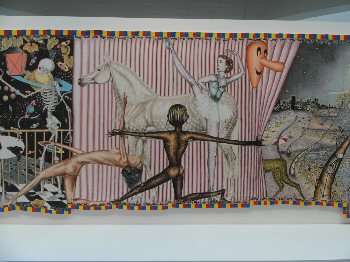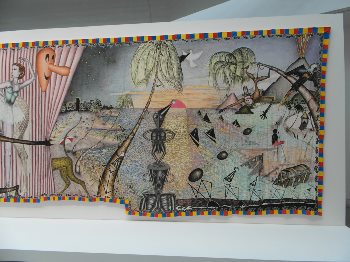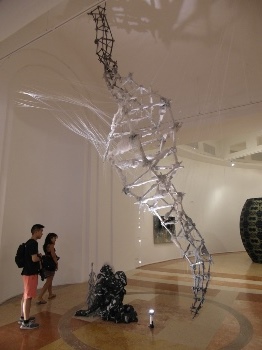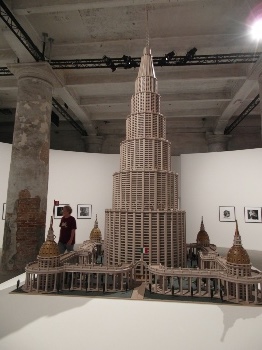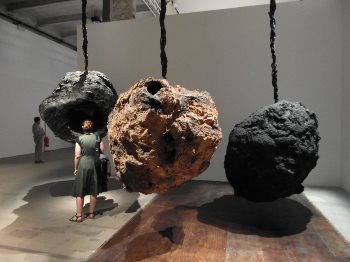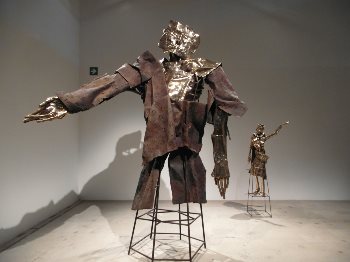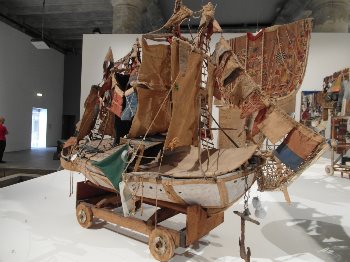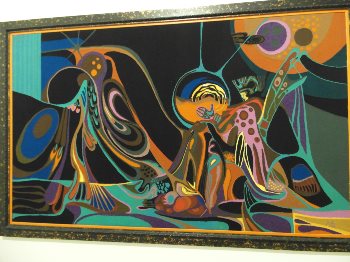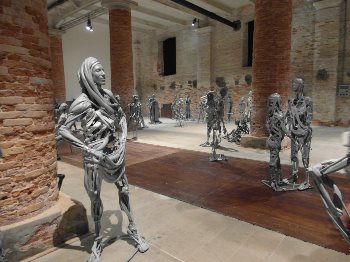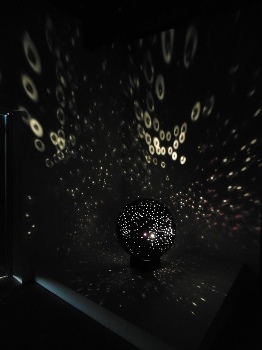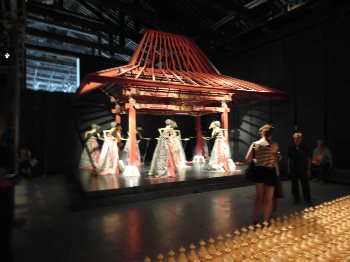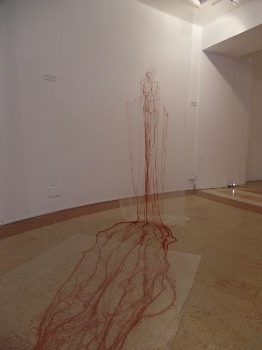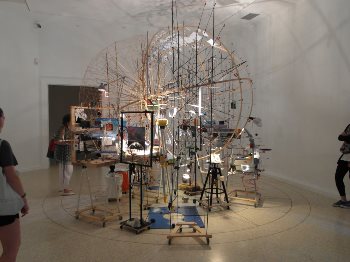 Leaving Venice, we drove through Chioggia & paused at a serviceable stellplatz in Mesola on the Po tributaries.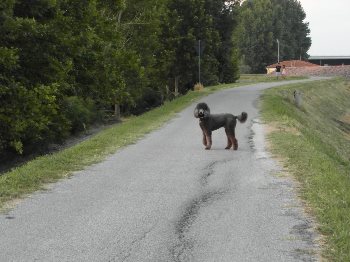 Next day we drove small highways past St. Francis retreats into the Umbrian highlands, looking for Montegiove, where our friend Colleen was staying. It looked like a dicey road for the Winnebago to the small hamlet - good thing we emailed her & discovered that she was actually in another Montegiovi about 80 kms to the south, which was larger & more accessible! Anyway, that mistake landed us in Poppi, a delightful small medieval village, where we stayed the night and had a great meal in a restaurant situated in the stable of the castle.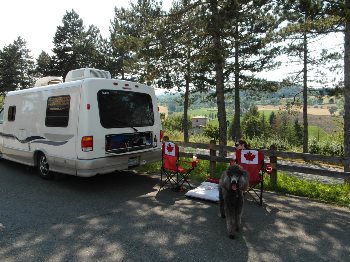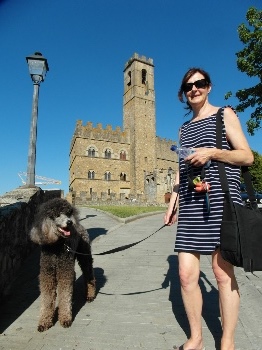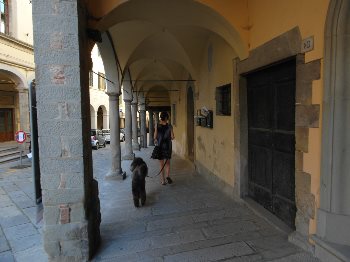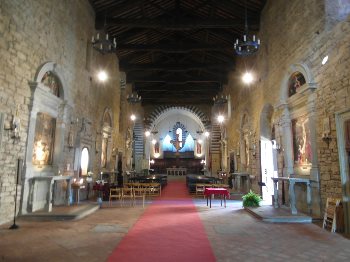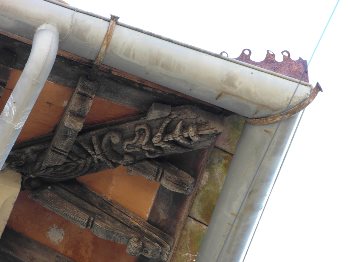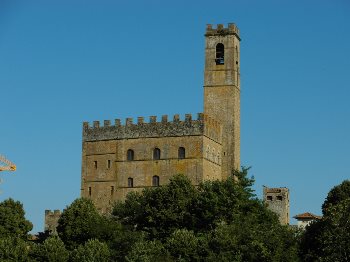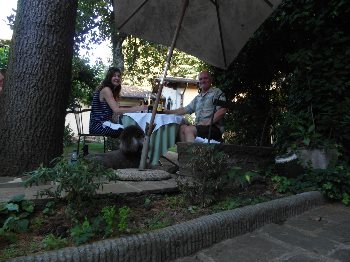 After Poppi we drove south to Arrezzo, which was filled with an antiques market and its own version of the Biennale.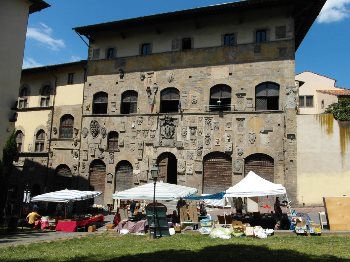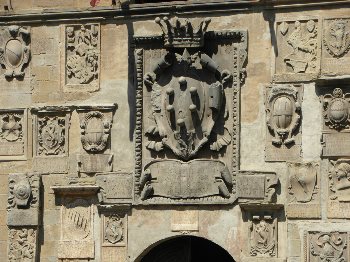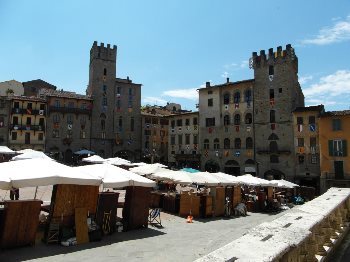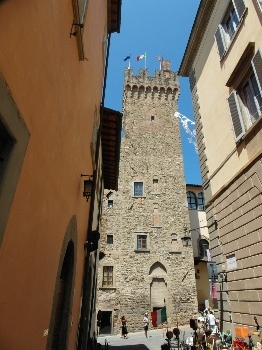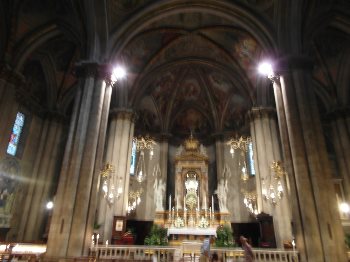 Nice town, but we left Arrezzo and drove past a couple of castles...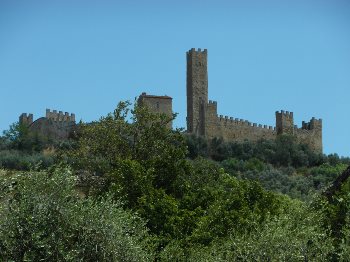 ...to settle further south in the smaller Cortona for the night. Cortona is a classic hill town. almost vertical in places, with a maze of medieval alleyways, town walls, churches & fortifications.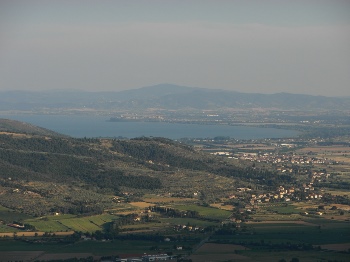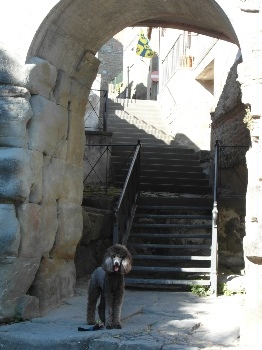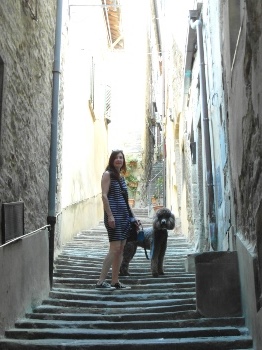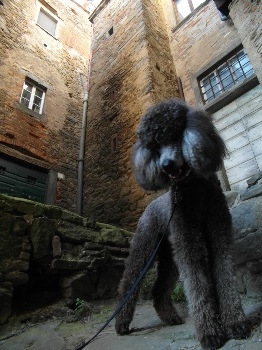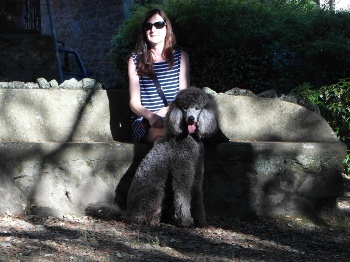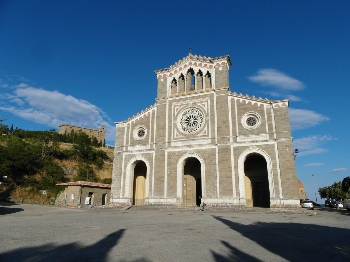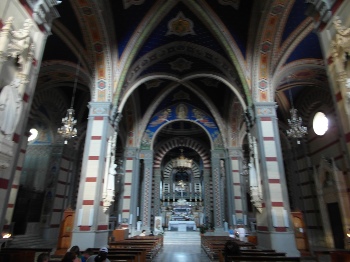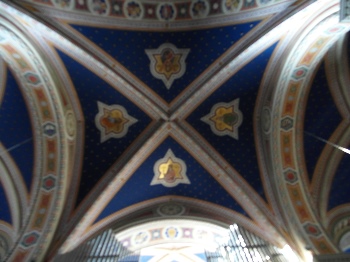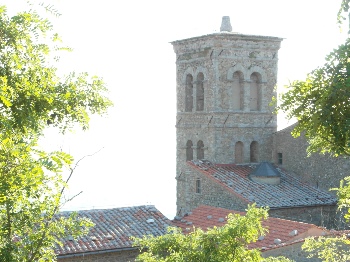 From Cortona we headed into backwater hill country to the tiny Montegiove, to pick up a friend from Canada, heading into Citta della Pieve for lunch & gelato.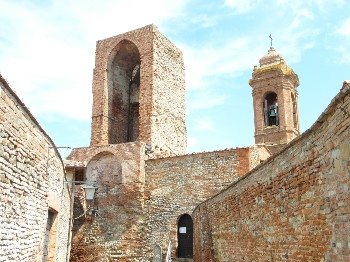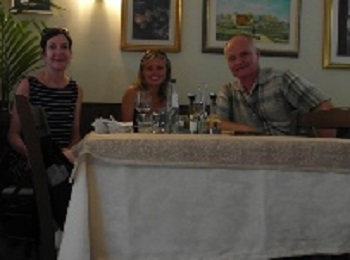 From there we headed to Perugia & Assissi, but left due to difficulty finding suitable parking/sostas, staying in Torgano for the night.
next day we headed for Montepulciano, where we had a great meal on a terrace overlooking the Tuscan hills and Montepulciano itself.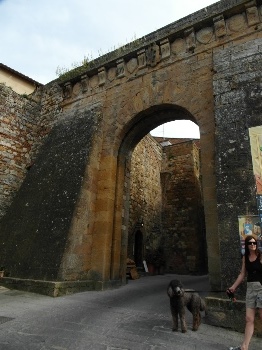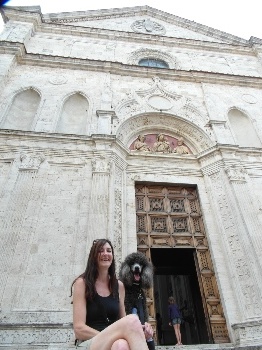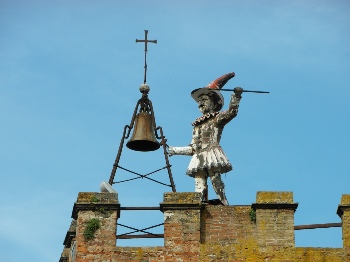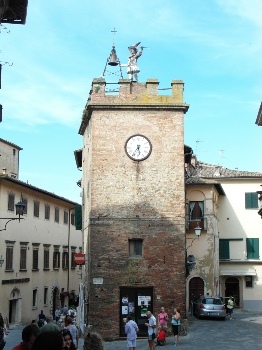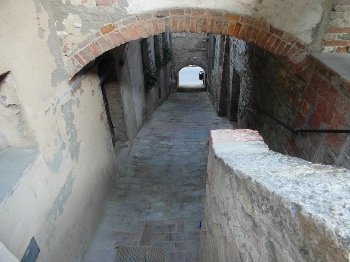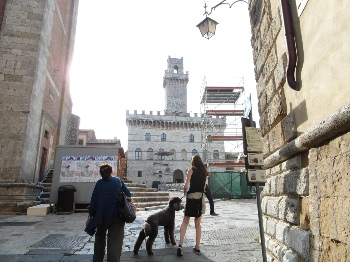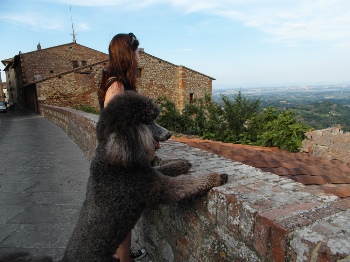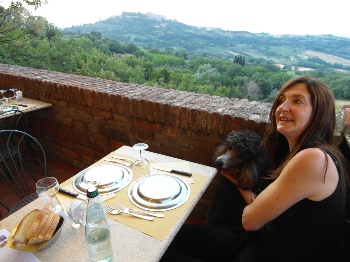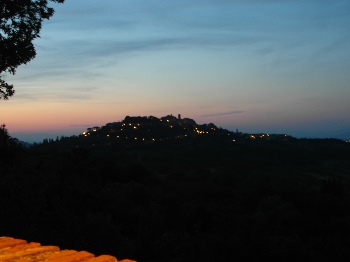 From Montepulciano, we headed to Siena & San Gimigniano - again no suitable stopover spot, so we stayed the night in Volterra, an interesting walled town in & of itself. Famous for alabaster, it mirrors Tecali in Mexico.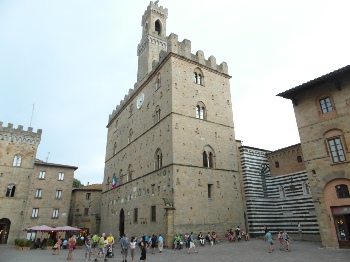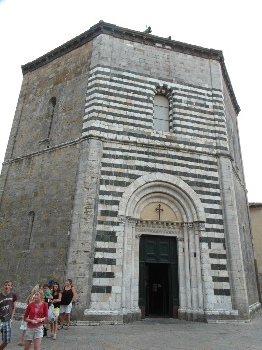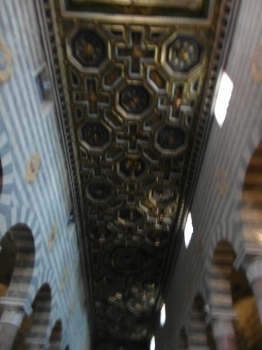 Leaving Volterra, we took a series of back roads to stay in Pisa. Although we'd seen numerous pictures of the leaning Tower, the reality is quite stunning. We had pizza & wine at an outdoor table directly in front of it. Then we walked the old town, returing to the Sosta along a Roman aqueduct.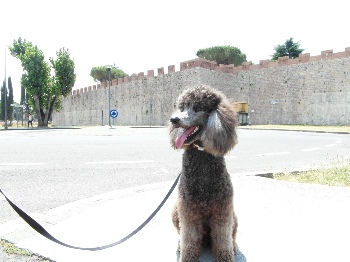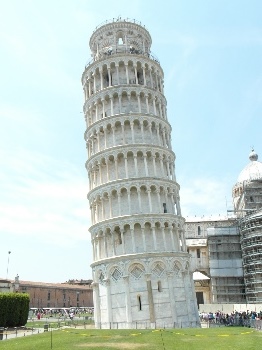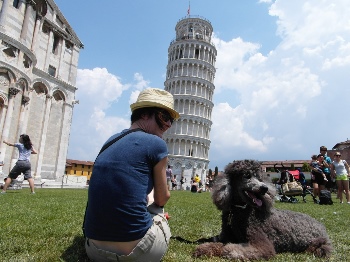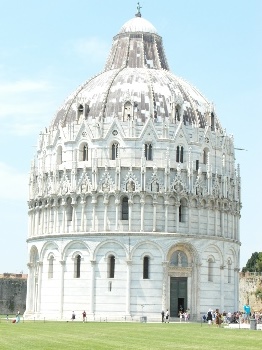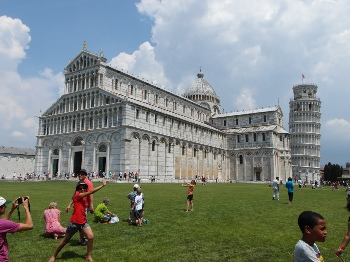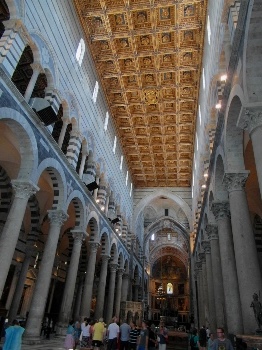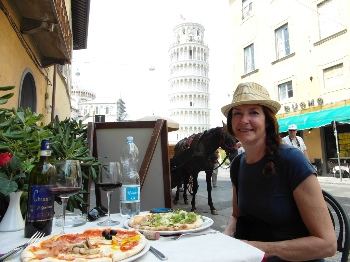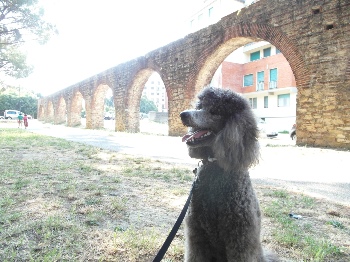 From Pisa we drove a mix of toll autostrada & small coastal road, driving through the Middle of Genoa, to spend three days camped directly on the Ligurian sea at Finale Ligure.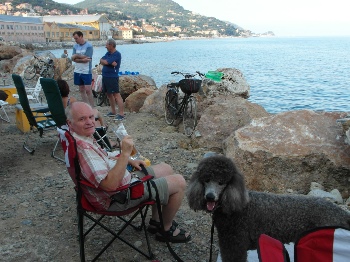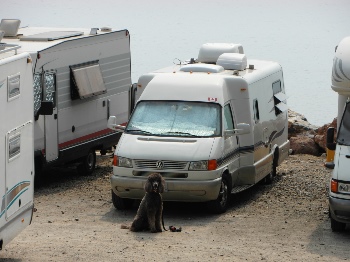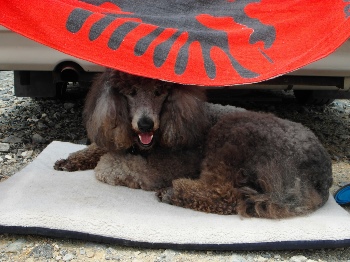 On the second day we walked to the inland medieval walled town of FinalBorgo, for a delicious meal at Cuarto Cantin , where we met Fabio & his family. Fabio is originally from this town and is a historian extrordinaire - he took the time to walk the town with us, pointing out a vriety of historical features that otherwise we would have missed - thanks Fabio!