2011 Page 2: Bulgaria, Turkey & on...
Page 1:Germany,Hungary,Romania
Page 2:Bulgaria,Turkey,Albania
Page 3:Venice Biennale & Return
View 2011 Eastern Europe in a larger map with points of interest index
Driving south from Bucharest, we cross into Bulgaria uneventfully at the Ruse bridge (currently the only one across the Danube between Bulgaria & Romania). We had contacted a couple who had travelled here re. internet claims that the roads & drivers were terrible - they assured us that this was all blown out of proportion - & they were right. Driving is fine, as long as you keep an eye out for potholes & train tracks.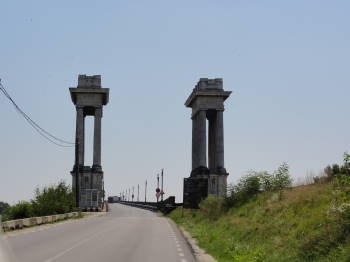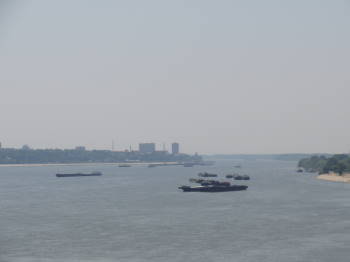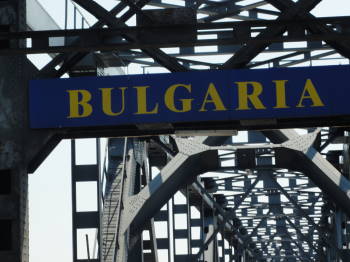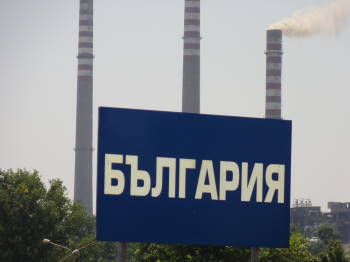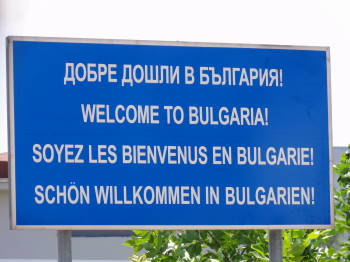 Our first stop is the old capital of Veliko Tarnovo, with its citadel, in ruins since the late 1300s: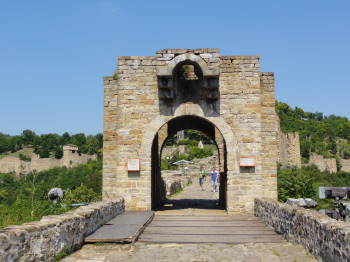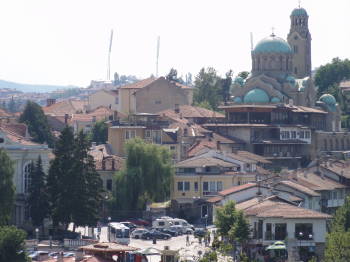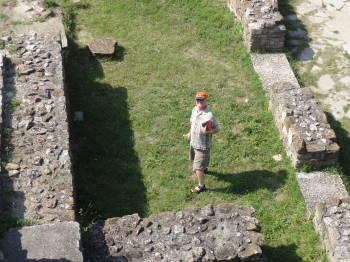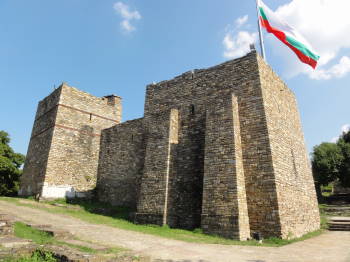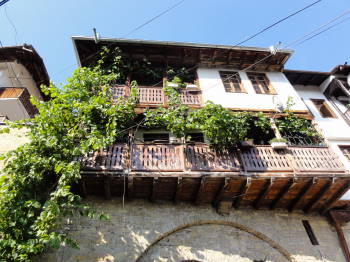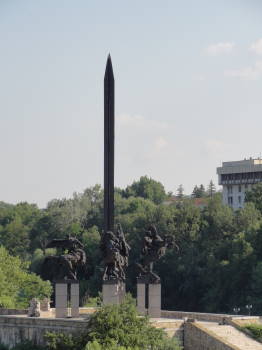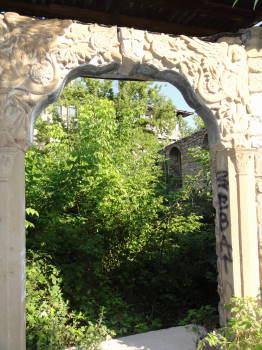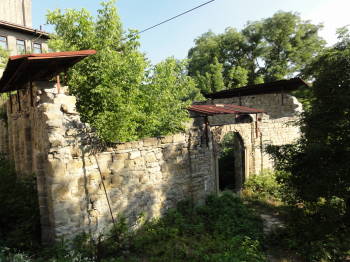 We purchased a couple of bottles of Melnik wine - one made from Bulgarian varietals & one from a combination of Bulgarian & Syrah - both were very fine wines.
We stayed the night in Veliko Tarnovo Camping - about 12 Kilometers outside the town - highly recommended!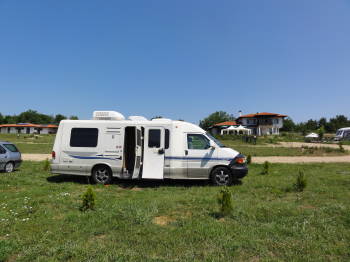 Next morning we headed south, thinking we would head west to Plovdiv & the Rila Monastery before dropping south into Greece for the westward trek to Albania. However, traveling in a motorhome allows one to change one's mind - & one's routes - on a whim: when we "went down to the crossroads", we did not turn right for Plovdiv, rather we made a sharp left & beetled over to Istanbul! The remainder of lovely, interesting Bulgaria would have to await a return visit from us!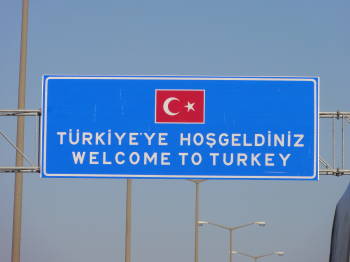 Arriving late evening in Istanbul, the traffic wasn't too bad. We headed for the historic centre, where we knew there were a few parking locations used by motorhomers. All the campings near Istanbul have been closed to be redeveloped. We wanted one we had heard of that had 24 hour security- we actually practically stumbled on it. Not the prettiest location, but secure and right below the Blue Mosque, in a location where we are surrounded by the ruined walls of the old Byzantine palace (actually we are camped right in the ancient Palace). The muezzin's call to prayer first blasts forth from the minarets of the Blue Mosque at 4:30 a.m. - and all the dogs in the neighbourhood join in with a musical howl! :-)
For those following in our footsteps: We located 3 locations that could be used as Stellplätze in Istanbul: 1) the one we used is the least engaging & the most expensive at 50 YTL, but has 24 hour security & a location right next to the Blue Mosque. 2) the parking right on Kennedy Caddesi - overlooks the water, 30 YTL/24 hours, parking attendants from 8 a.m. to midnight. Busy with local recreational use. Probably the most pleasant one if you plan to hang around your motorhome ( we don't in cities) 3) behind the sports complex on Kennedy Caddesi - kind of grubby but includes shower use & electric for 30 YTL/night. Claims "security".
The map below shows all 3 locations (look for the little white motorhome icons - the red flag is where we stayed) - could be off a bit on the sports complex one:

View Istanbul Stellplätze in a larger map
The pictures below show a quick preliminary selection of our Istanbul visit. Basically, we tromped around the town, visiting the Hagia Sophia, Blue Mosque, Topkapi Palace, Grand Bazaar, Spice Bazaar, all points between. We allowed ourselves to be presented with a carpet buying experience (sans purchase). We ate some great food. We took the ferry up the Bosphorus & back. This description & pic selection will be expanded upon later, but for now here's a taste: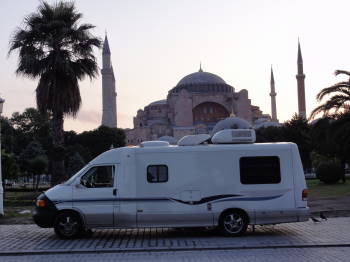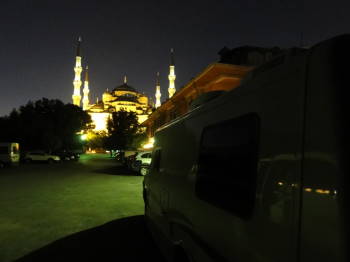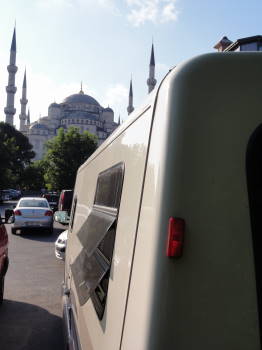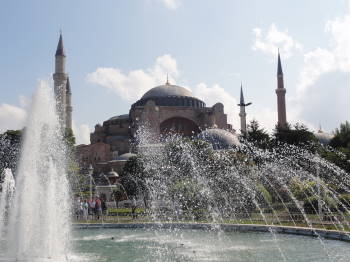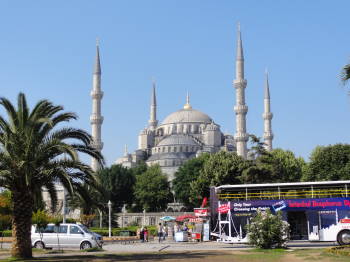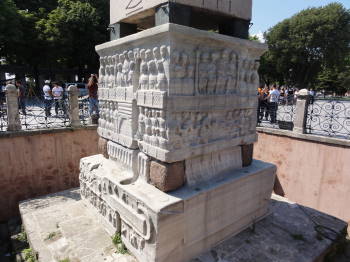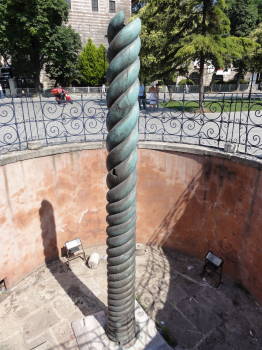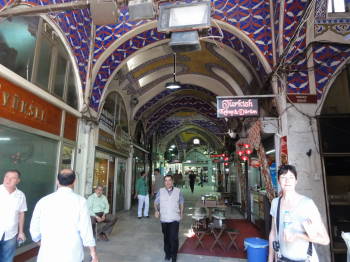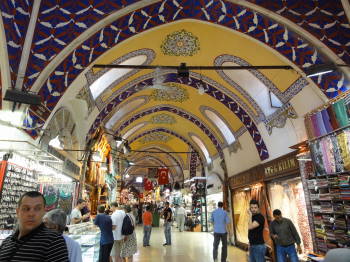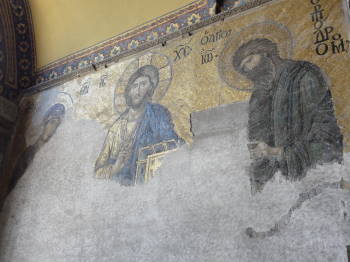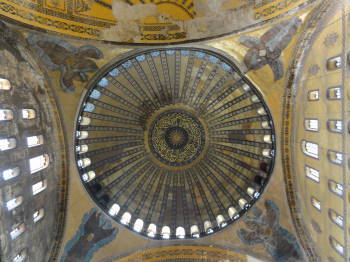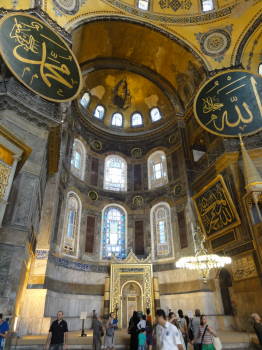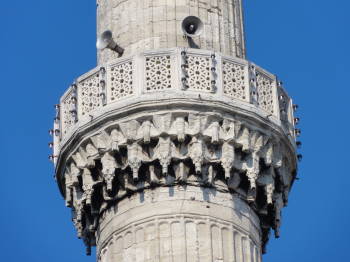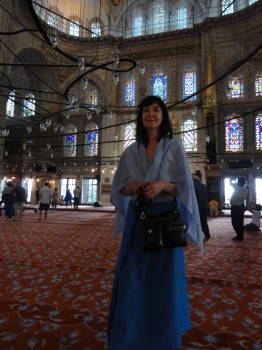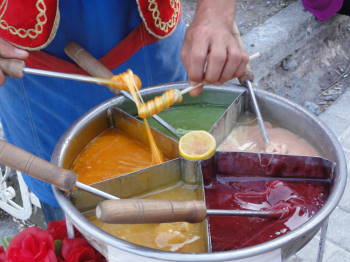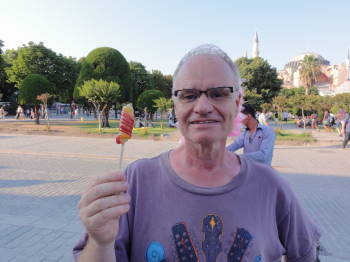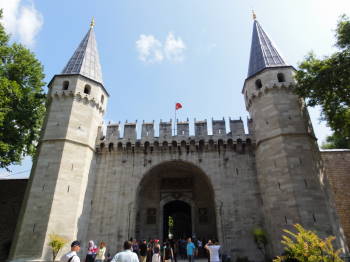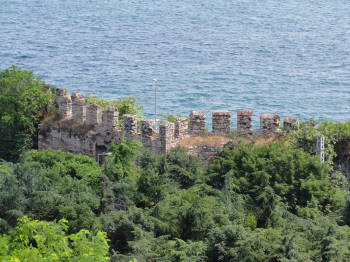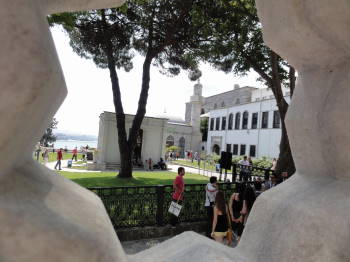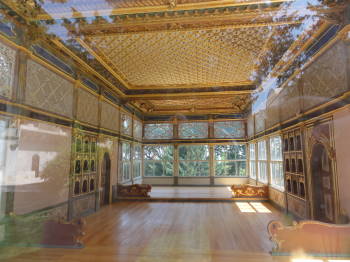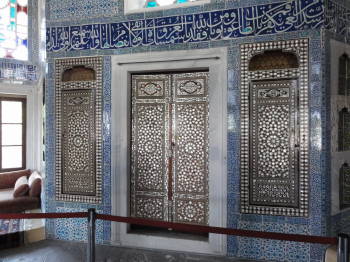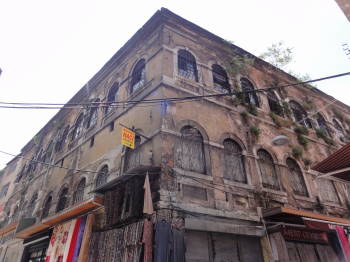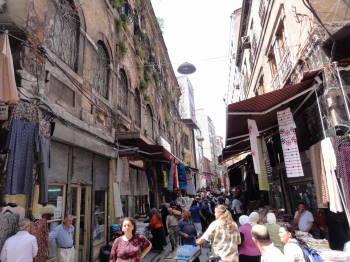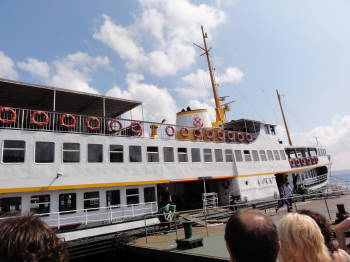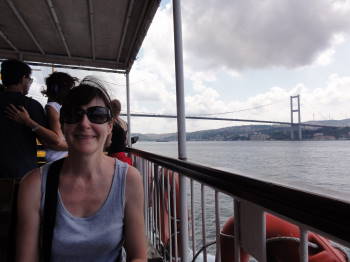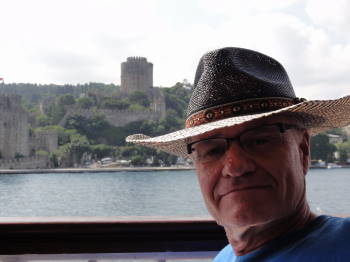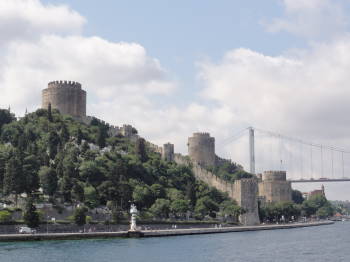 Leaving Istanbul, we decided not to go back to Bulgaria, but instead chose to take the autobahn across northern Greece, in order to enter Albania at its southern tip. Although Greece is really just a transit, the mountain scenery on this route is beautiful.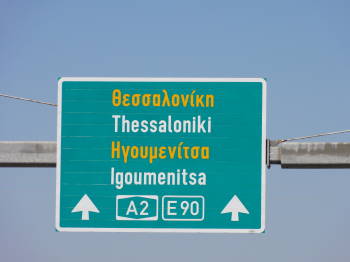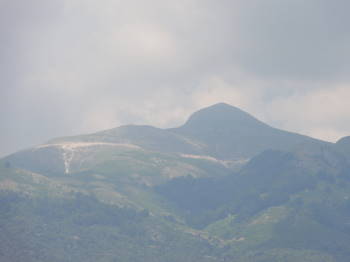 Below you can see the "camping on board" feature of Greece-Italy ferries (something we plan to do on our future "real" trips to Greece & Turkey):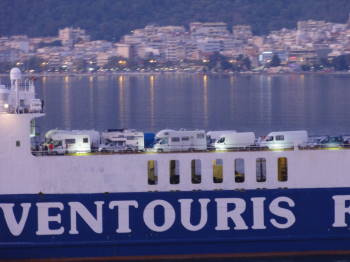 After a night freecamping ovelooking the port of Igoumenitsa, we entered Albania at Konispol. The road a bit after the border turns into about 30 kilometers of washboard gravel - the going is slow & in towns the potholes appear to be intentional speed bumps. All in all, though, we found the roads & drivers in Albania to be much better than other web accounts describe.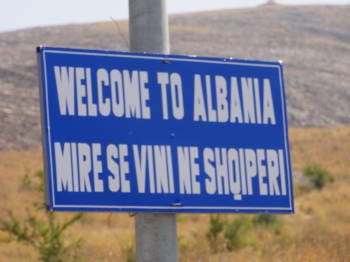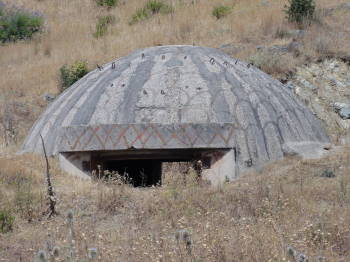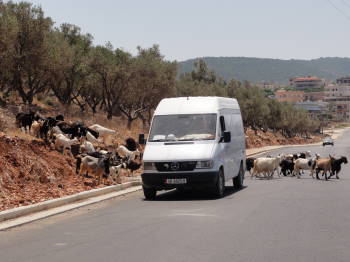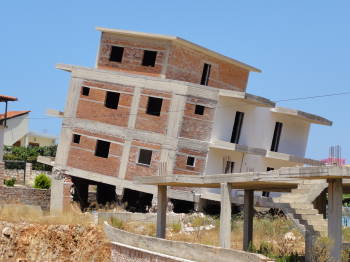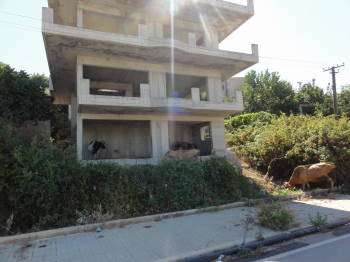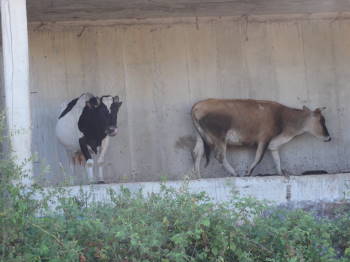 Next we headed directly to the ruined city of Butrint. This UNESCO World Heritage Site was first Illyrian, then Greek, then Roman, Byzantine, Medieval & Ottoman. There are elements of all these civilizations present on the site. One of the finest historic sites we have visited.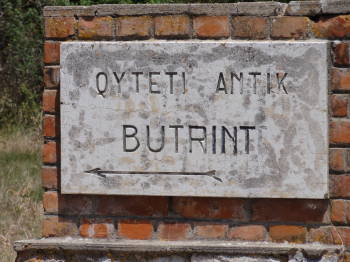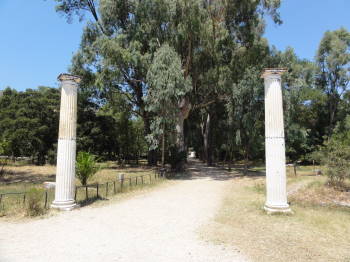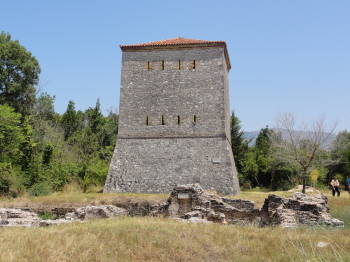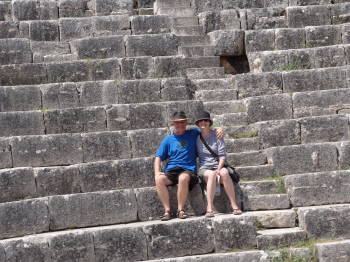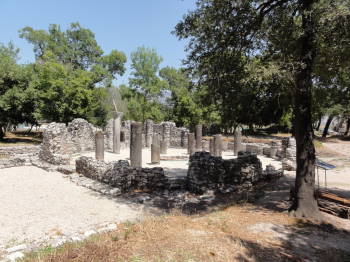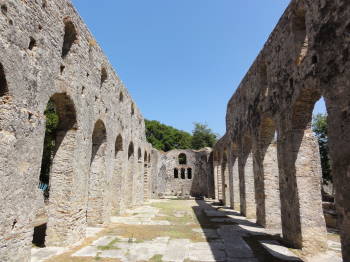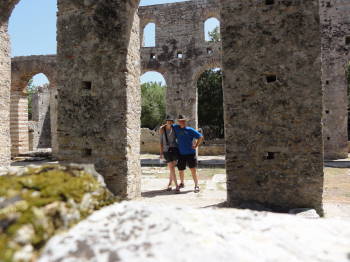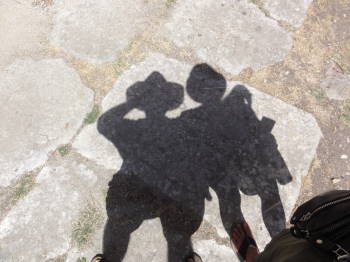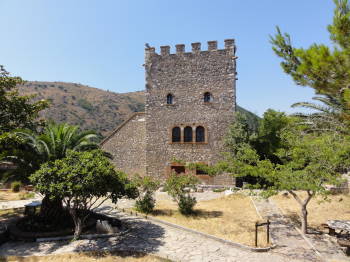 We then camped for two days at "Paradise Beach" in Ksamil.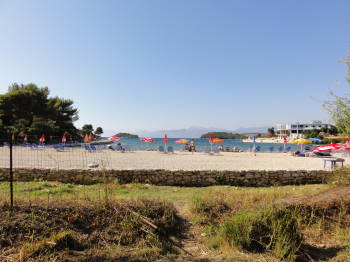 A nice family-run enterprise with the perfect host in owner Poli - we had a great time here - Taylor got her beach time in, I was interviewed by Poli for Albanian TV...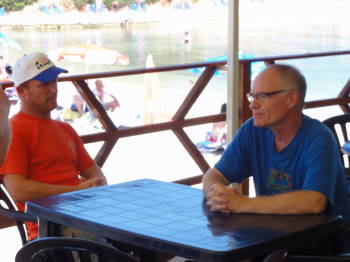 ...then I tested the Albanian bus system by visiting Gjirokaster, 50 kms away...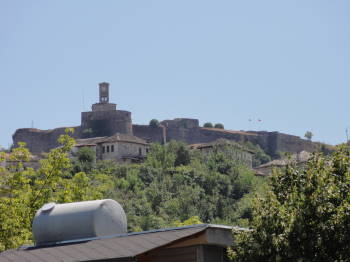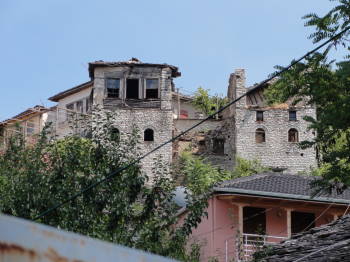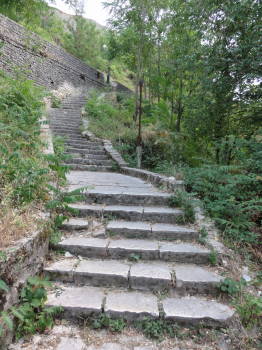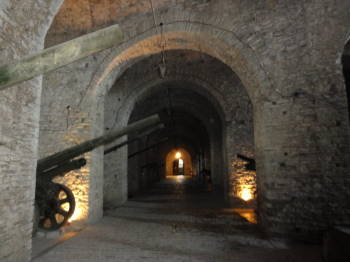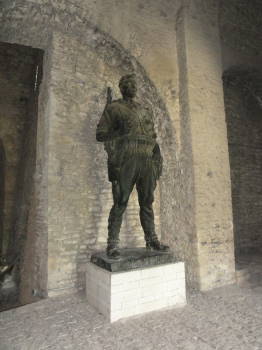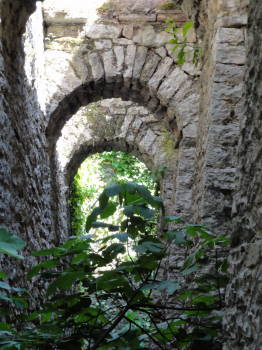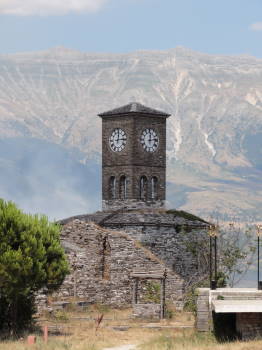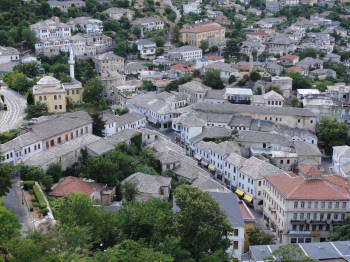 After decompressing in Ksamil, we drove the coast road north, over the Llogarase pass - an astounding coastal route drive.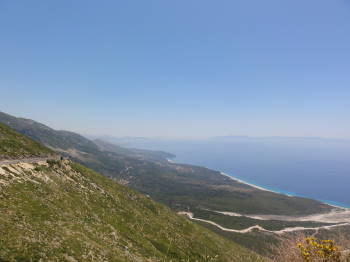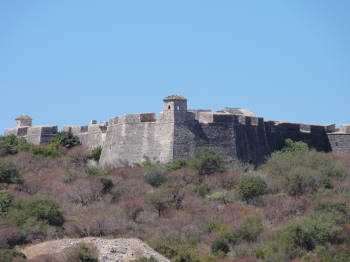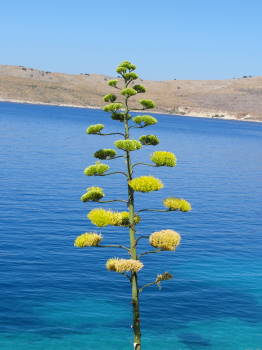 After another day traversing Northen Albania, we entered Montenegro at a small border crossing west of Skhoder.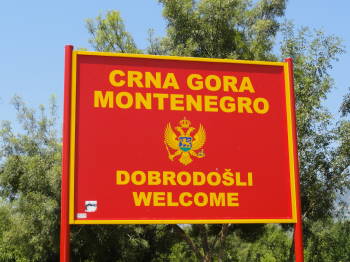 A few kms in, we espied a sign for an 8th C town (Svac) and explored the ruins we found there.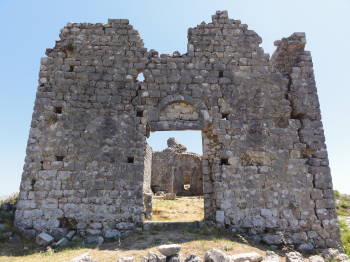 Then we headed for Ulcinj on the coast & had lunch in a beach cove setting...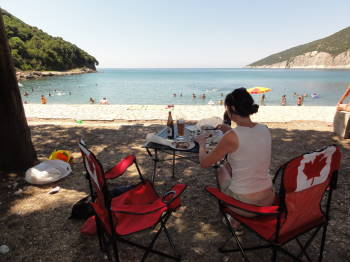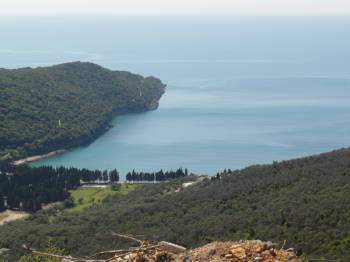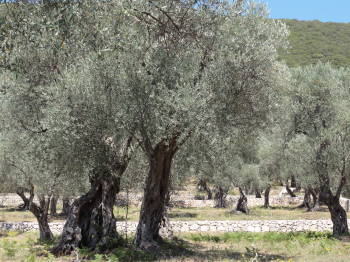 ...followed by an afternoon exploring the ruins of the old city of Stari Bar...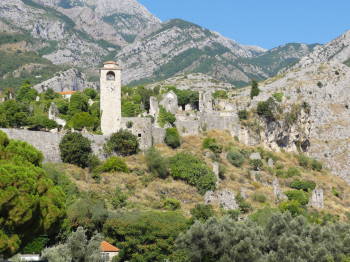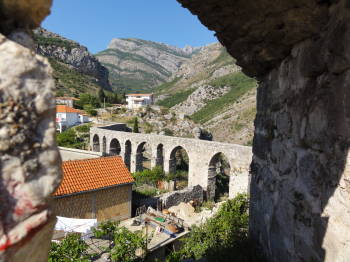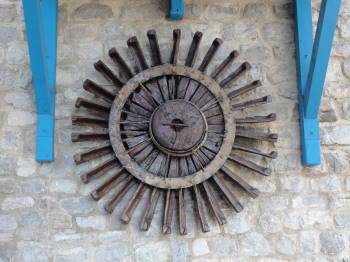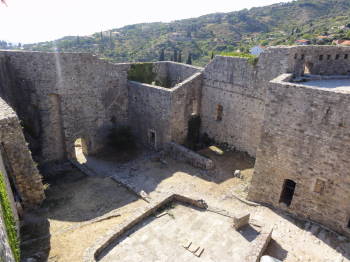 ... before settling in at a very crowded beachside camping, which presaged the congestion we would find the next day.
From Khotor (in northern Montenegro) on we found ourselves in bumper-to-bumper gridlock. The coast up through Croatia is an extremely popular beach destination in July & August. We spent a lot of time taking 2 hours to go 3 kms; we ended up seeing Dubrovnik only from the cliffs above - not our preferred type of journey, so we decided to give coastal Croatia a pass and at Vrgovrac headed right for Venice on the inland toll road, after making one more attempt at the coast at Split. We would revisit Croatia, but only in the spring or fall.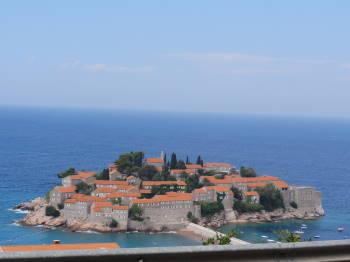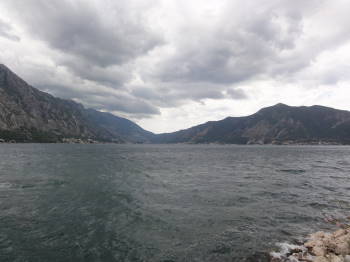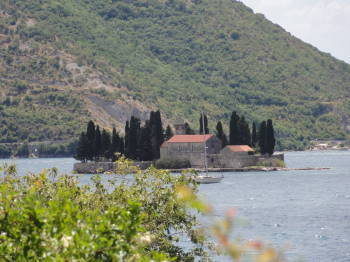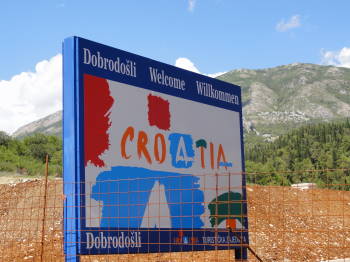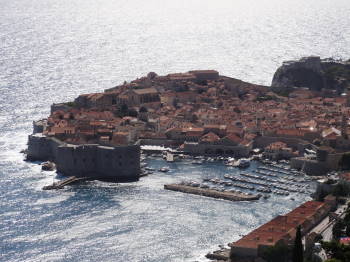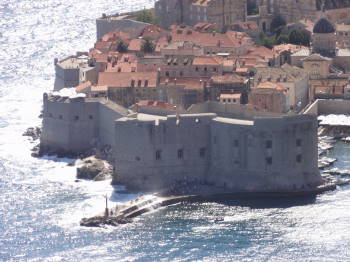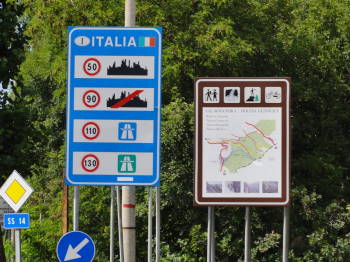 Page 1:Germany,Hungary,Romania
Page 2:Bulgaria,Turkey,Albania
Page 3:Venice Biennale & Return