Summer 2008 Page 2
Page 1:Belgium/Loire Page 2:Dordogne Page 3:Gard/Rhone/Plus April Germany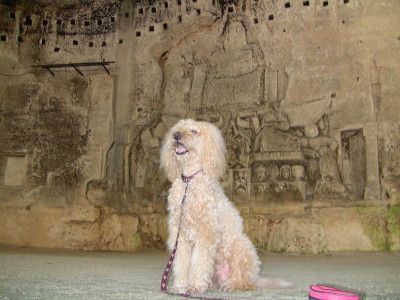 View 2008 Summer #2 in a larger map with points of interest table of contents
After leaving the Loire, we travel south towards Limoges, staying the night for a revisit to Ouradour-sur-Glane and the Village of the Martyrs. Next day we visit a fortified town, then enter Perigord, staying overnight at Nontron, where we enjoy a great meal & a spectacular view. Brantome is next on our list, with its ancient Abbey - large sections of which are carved out of the cliff-face a la troglodyte. A driving tour of the a small section of the Perigord Vert ensues, mostly castles & countryside, visiting PuyGuilhem Chateau, tiny medieval St Jean de Cole, Chateau Jumilhac and Excideuil, as well as enjoying tiny winding virtually one-lane country roads. We settle in Perigueux, with an ideal spot right in the river, next to the Cathedral.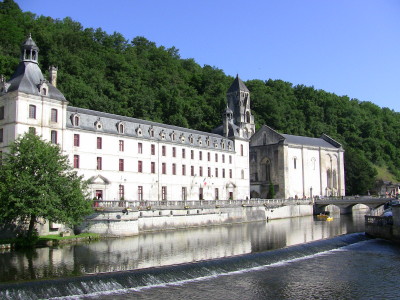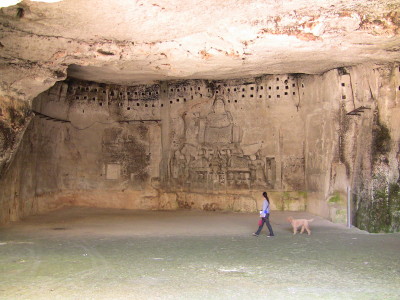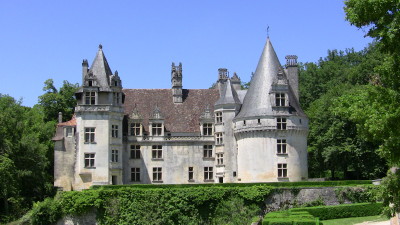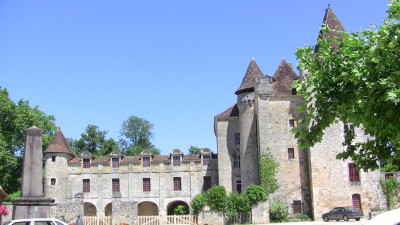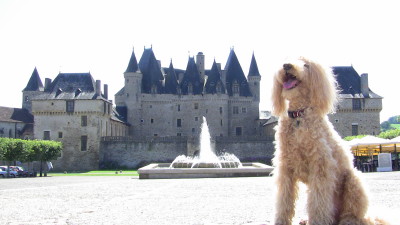 Next we settle in Perigueux for a few days, with an ideal spot right on the river, just below the cathedral. A great town for walking, full of tiny winding medieval streets, a grand Cathedral, good restaurants and ruins, monuments & museums spanning Roman times to the present day. Leaving Perigueux, we stop at an Auberge de la ferme - a small restaurant on a farm, often in a converted barn, and have the best meal so far this trip!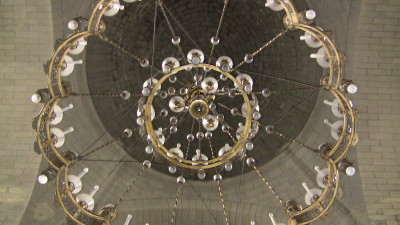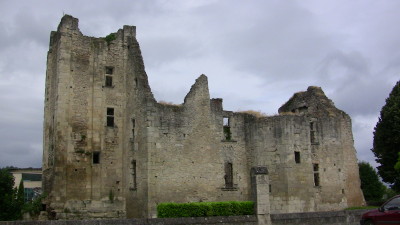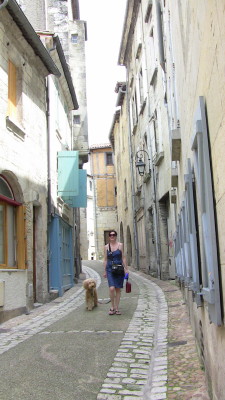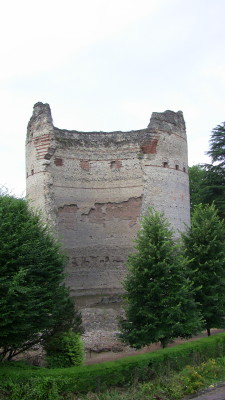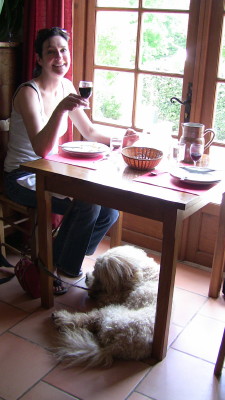 After a massive lunch at the Auberge du Vieux Chenes, we enter Hautefort, where Taylor takes a turn through the restored chateau & its gardens.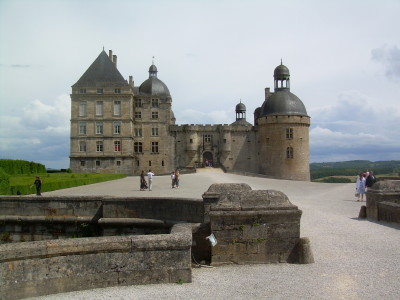 Next we turn our sights towards prehistory, staying the night at the lovely medieval town of Montignac, the centre of a series of museums centred around and derived from the famous Lascaux cave paintings. We visited two of the museums - Lascaux II & Le Thot. No pics allowed, so I don't have any, but I did get a t-shirt! :-). Following the Vezere south, we visited the large Troglodyte (cave-dwellers) village of La Roque St. Christophe and the troglodyte/medieval fortification of Reignac, before settling in for the night in les Eyzies de Tayac, epicentre of French prehistory, where we visit the Musee Nationale de Prehistoire on Bastille Day, July 14. Picked up some poulet roti a la ferme in the Monday morning open market & dined sumptuously.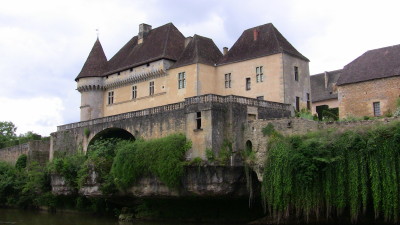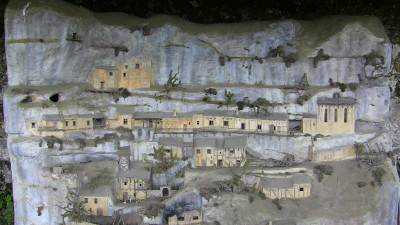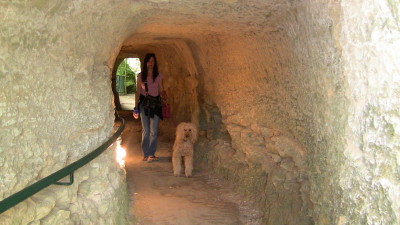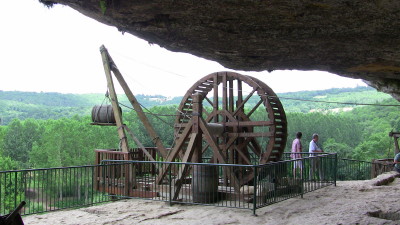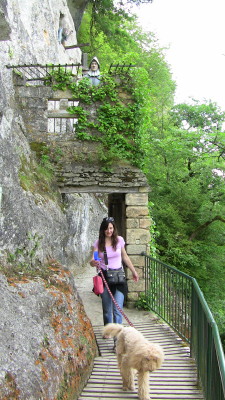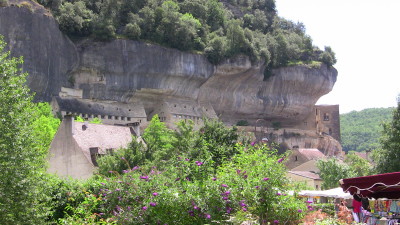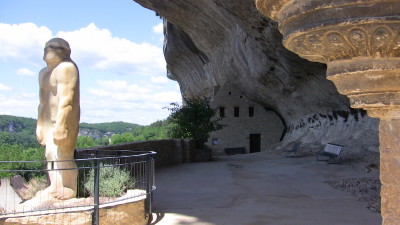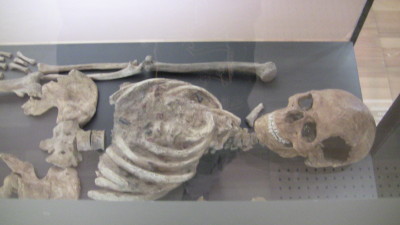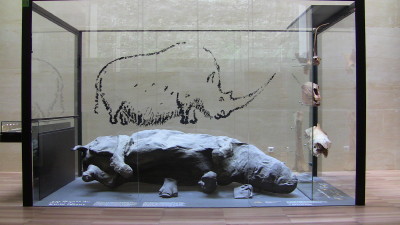 After les Eyzies we travel the Dordogne River thru St. Julien,Beynac, La Roque-Gageac,Sarlat, Taylor visits the gardens at Chateau Marqueyssac, we pass by Castelnaud, then south side of the Dordogne to Allas les Mines bridge, overnite & supper at Le Port d'Envaux.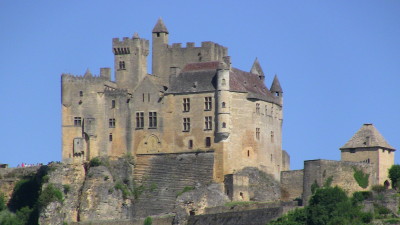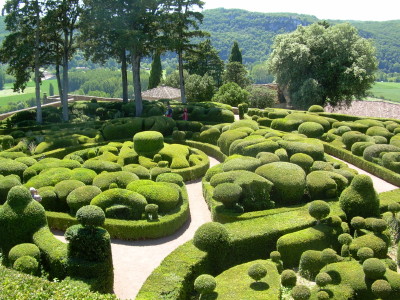 Next day over to Le Colombier for lunch, then Taylor visits the Jardin d'Eyrignac. We spend the night at Souillac.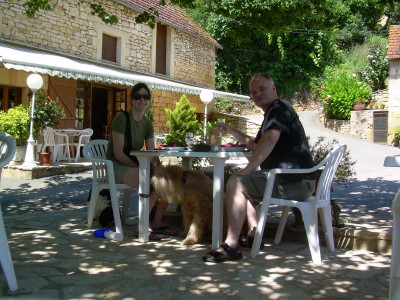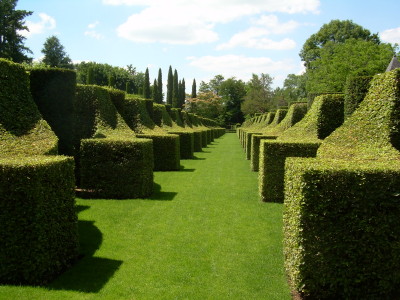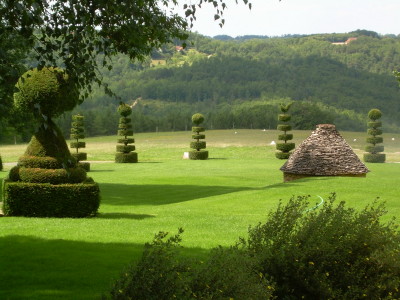 Next morning we make our way to Martel, a medieval town bristling with towers, then loop south to Rocamadour, packed with pilgrims, then through Gourdon to stay the night below the Chateau Montfort, inexplicably named after the guy who actually razed it after dealing with its Cathar inhabitants.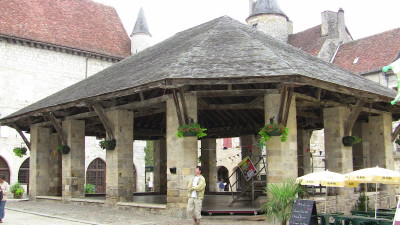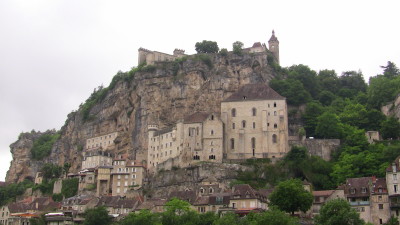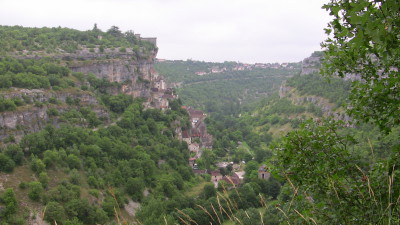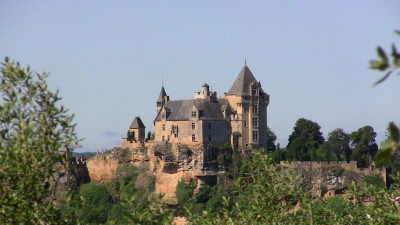 Next day we decide to head to the south of France, visiting along the way winding narrow-laned Figeac, with odd little squares and houses with a peculiar rooftop terrace design, then tiny medieval Capdenac-le-Haut, Rodez & the 21st Century marvel, the Millau Viaduct.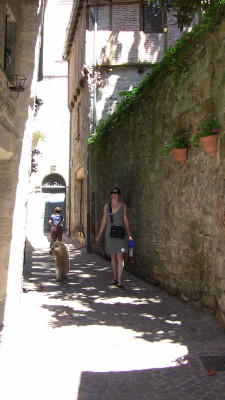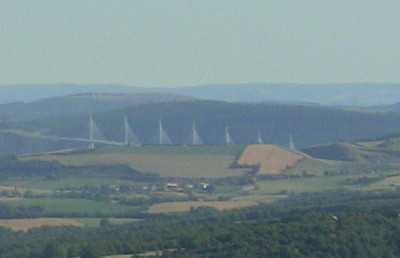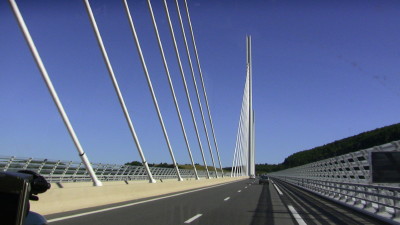 Summer 2008:
Page 1:Belgium/Loire Page 2:Dordogne Page 3:Gard/Rhone/Plus April Germany