2010 France Page 4
Page 1:Belgium& Nord France Page 2:Paris & South
Page 3:Le Pays d'Oc #1 Page 4:Le Pays d'Oc #2

View 2010 France in a larger map in a larger map with points of interest table of contents.
Below is a slide show of the Lot, Languedoc & Provence portion of the trip.
To see this slide show in album form, with pics mapped to their locations:
Heading east from Cahors along the valley of the Cele, we climb up to the surrealistically notorious St-Cirque Lapopie, perched high above the river, put "on the map" by Andre Breton.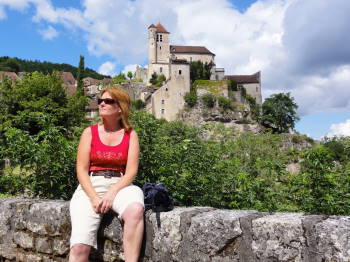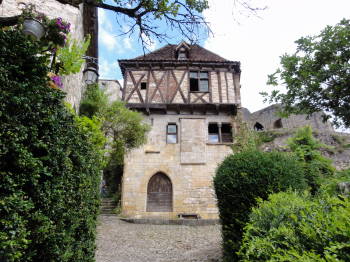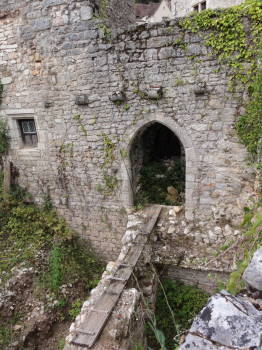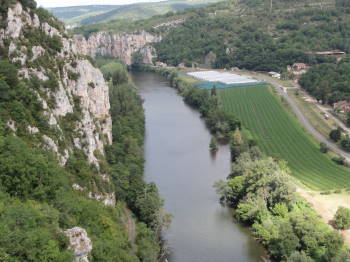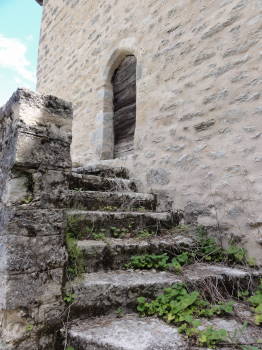 Following the mix of surrealism & medievalism, we take a quick tour thru the Bastide of Villefranche sur Rouerque.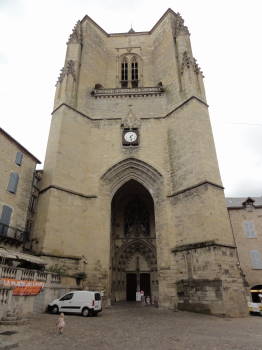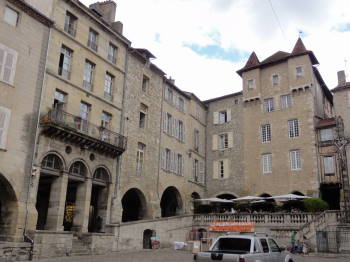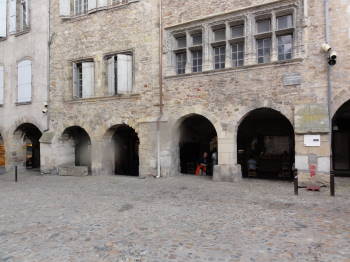 Veering south, we touch upon a corner of the Gorges d'Aveyron, visiting Najac with a row of house perched upon a ridgetop.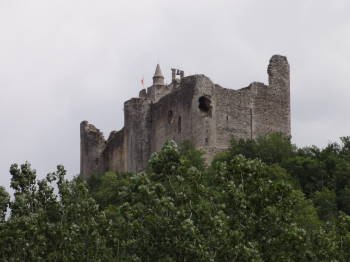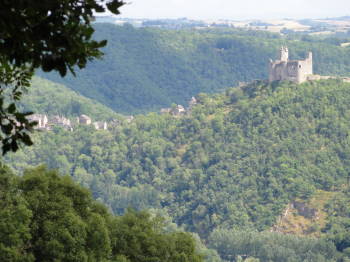 Next the enchanting bastide of Cordes sur Ciel, seemingly ascending skywards forever.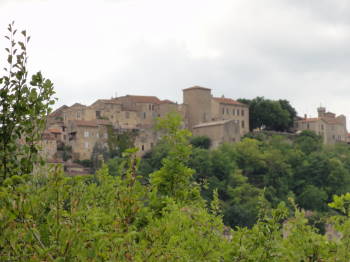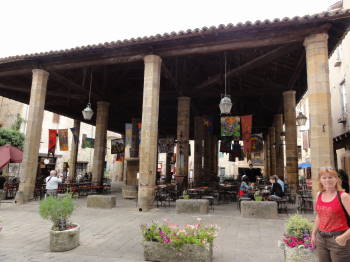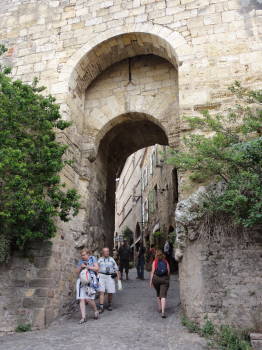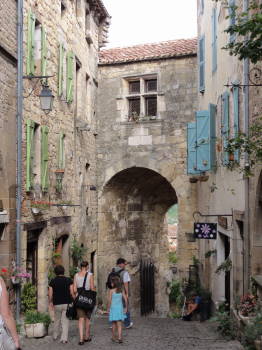 Finally we landed in Carcassonne, only to find the camping full. So we went a few kms out & garnered a spot in an equestrian campground, essentially camping in the pasture with les chevals.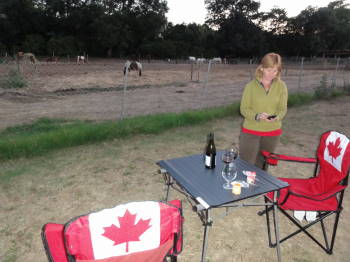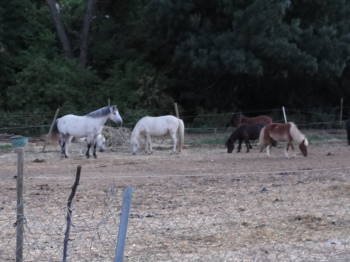 Next morning we tour Carcassonne, the imposing walled sight of which never fails to astonish.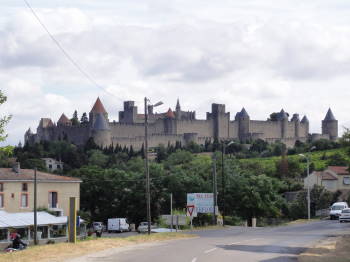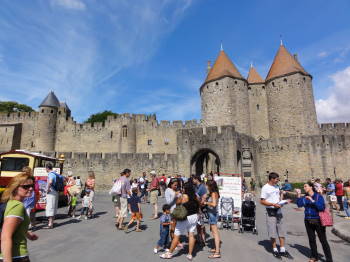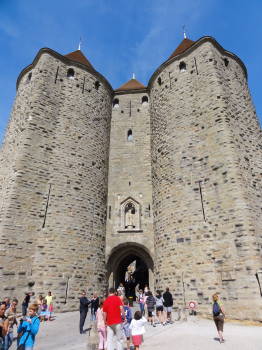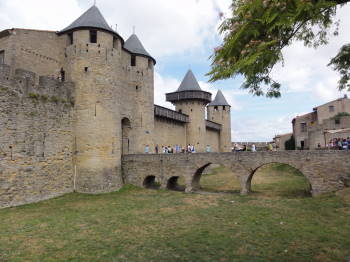 Driving towards Provence, we decide to visit the excavations of the Gallic tribe hill fortification of the Oppidum of Ensurune (6th C BC to 1st C AD) .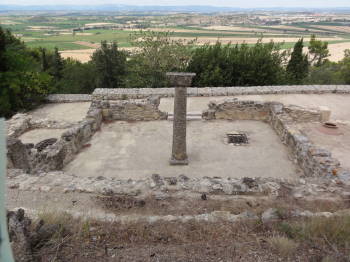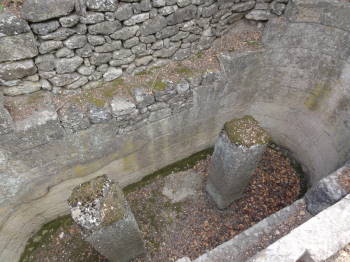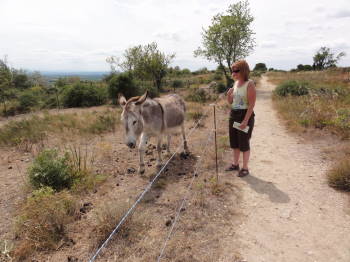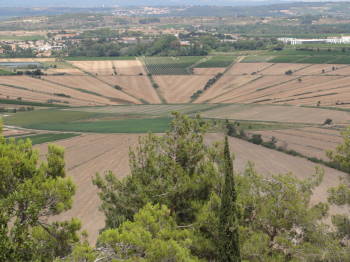 Then we headed along the Canal du Midi to snag a camping spot right on the Mediterranean coast just south of Montpellier.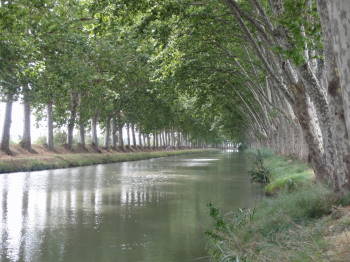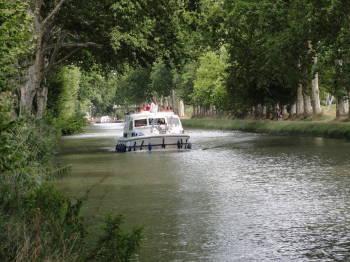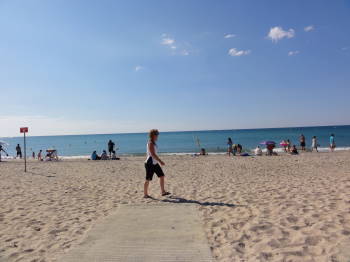 The following morning we travel along the Mediterranean, through La Grande Motte with its mid-20th C architecture...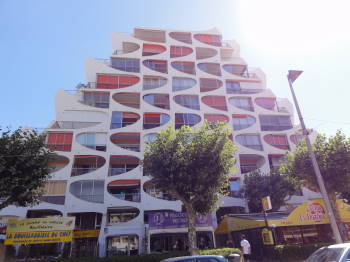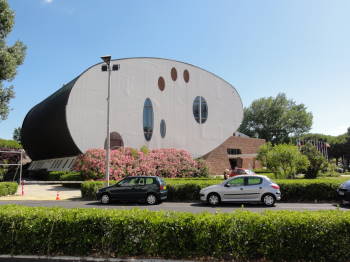 ...to Aigues Mort, which was so backed up with tourists that we settled for a drive-by, before driving through the Camargue with its white horses...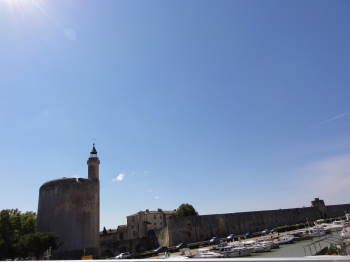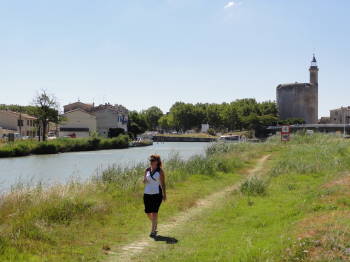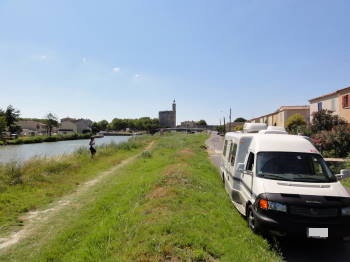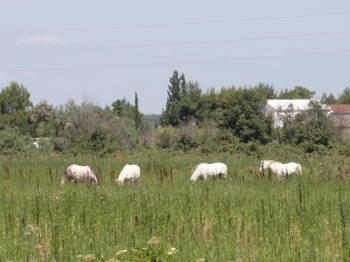 ... to visit the city of Arles, with all its charms - the garden at Van Gogh's asylum, Roman ruins and medieval streets.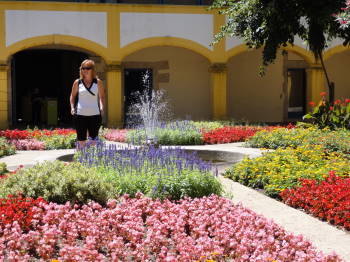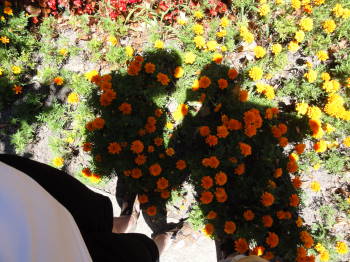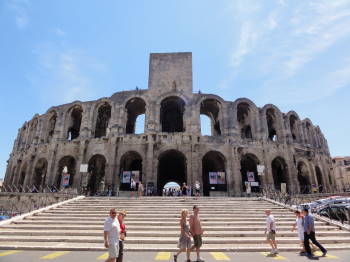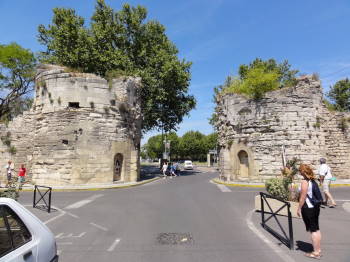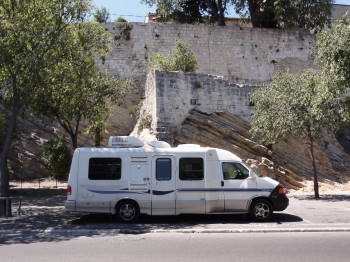 Just outside Arles signs lead us to the ruins of a Roman aqueduct, sitting in a field: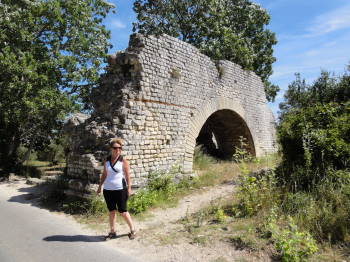 Les Baux de Provence in the Val d'Enfer was another drive-by, again due to ridiculous levels of tourist activity.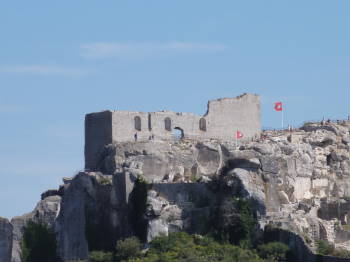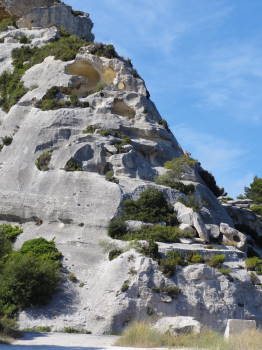 Looping up through Beaucaire (where a fave campground from 15 years ago now is no more) & Remoullins , we decided to head right for Avignon & spend a couple of days just chilling. The Festival d'Avignon was in its final 2 days, so even the street theatrical activity was muted.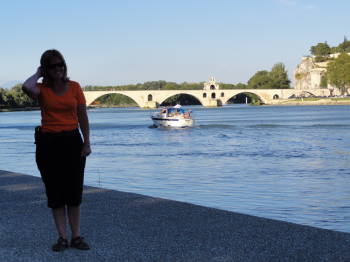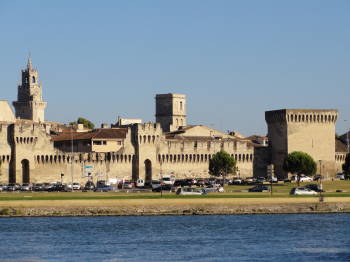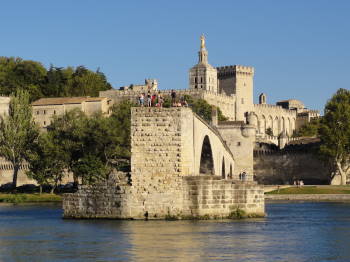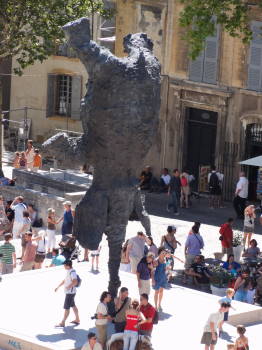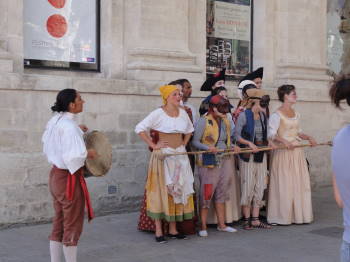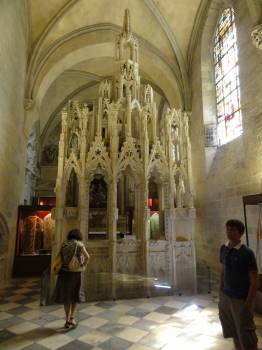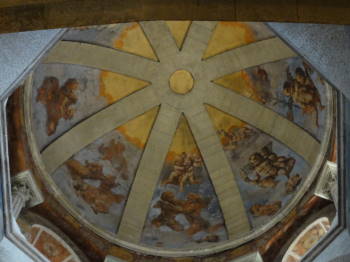 Next morning Jodi had a 6:30 TGV ("bullet train") reservation to Paris, to get her flight back after she spends a couple of days of visiting the famous Paris museums of Gucci, Armani & Louis Vuitton (apparently a couple of days of Paris shopping holds more allure than a couple of days of quality time with her older & wiser brother!) .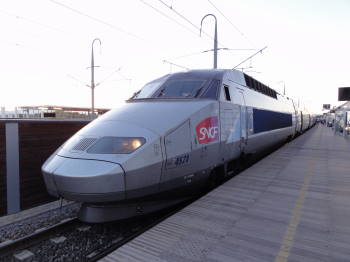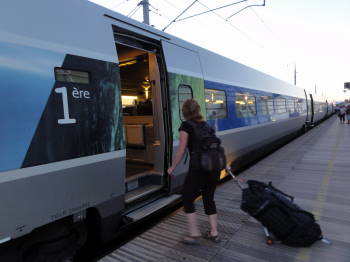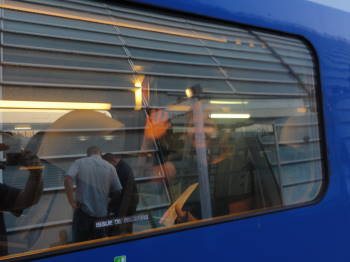 Page 1:Belgium& Nord France Page 2:Paris & South
Page 3:Le Pays d'Oc #1 Page 4:Le Pays d'Oc #2