2012 Xmas Page 2
Page 1:The Drive: AMS to Lisbon
Page 2:Portugal: Taylor & Odin Arrive
Page 4:Portugal Redux - the Interior

View SpainPortugal in a larger map
On Monday Dec. 10 I pick up Taylor & Odin at Lisbon Airport.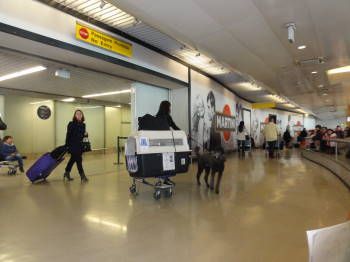 Jet Lag!:
Odin turned out to be a great traveling dog!
We spend a day at the Belem freecamping spot.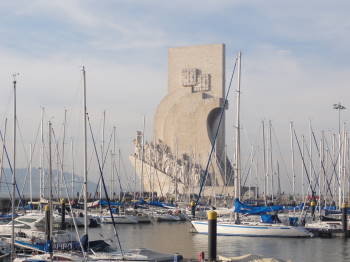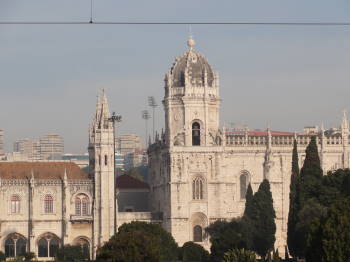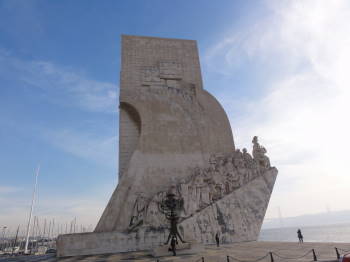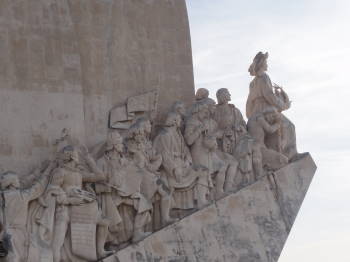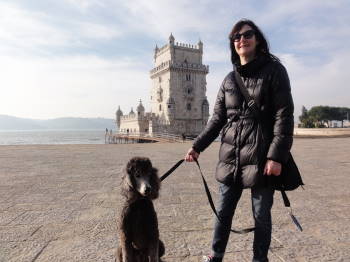 Next day we locate & install new leisure batteries at an extraordinarily helpful supplier, Nortejo. After a shopping stop, we drive through the dark to find a freecamping spot a fellow traveller had told me of, across the river from Vila Nova de Milfontes. Odin went wild running furiously up & down the beach.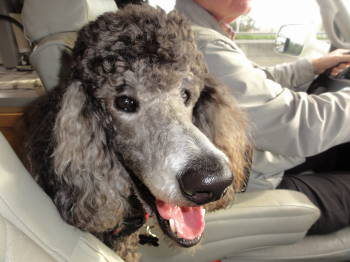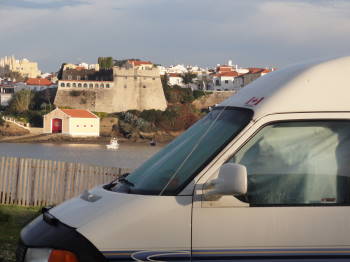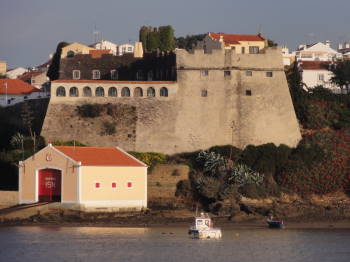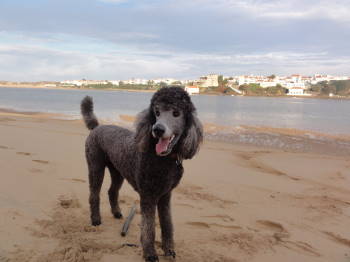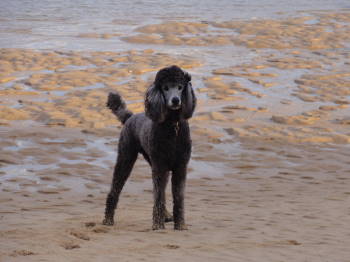 Lagos
From Milfontes we drive the next day to Lagos on the southern Algarve coast.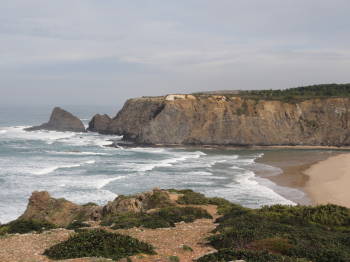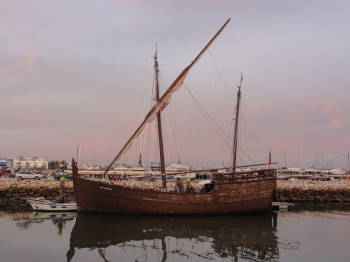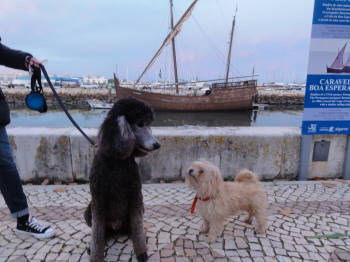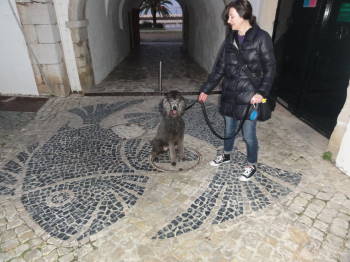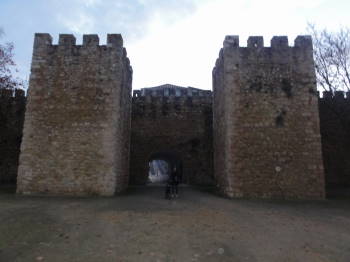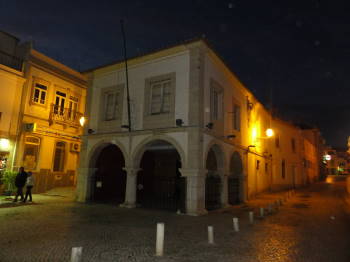 Next day we go back into Lagos & have a great lunch at the rustic bar/restaurant situated right in the fishermen's port.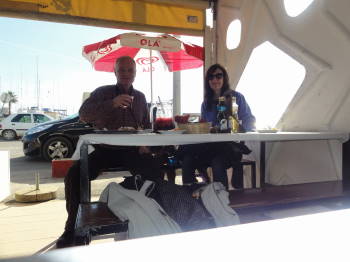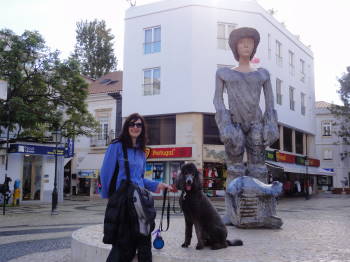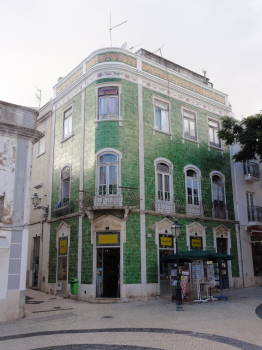 Silves
Leaving Lagos, we spend a night in Silves, with its Roman Bridge & Moorish castle.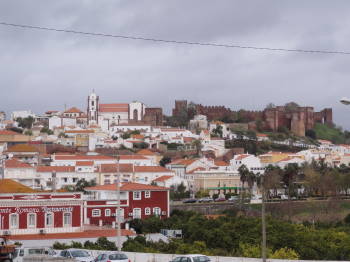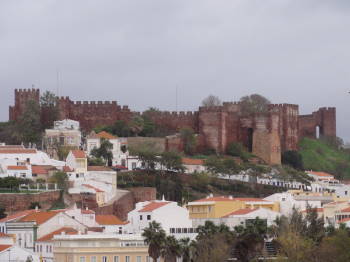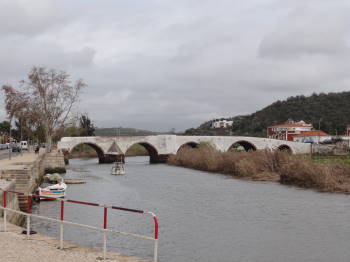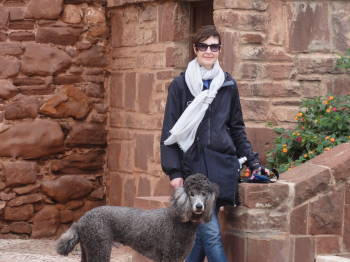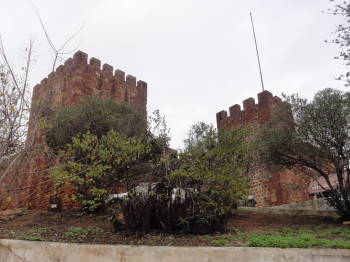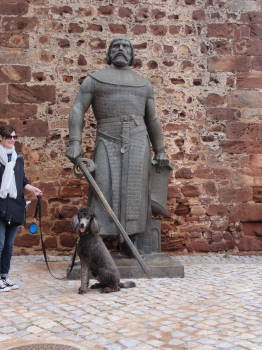 Olhao
Next we find ourselves camped in the fishing port of Olhao, which had a concession for showing off the talents of the Portuguese Water Dog (a relative of the poodle).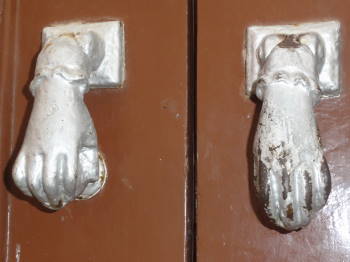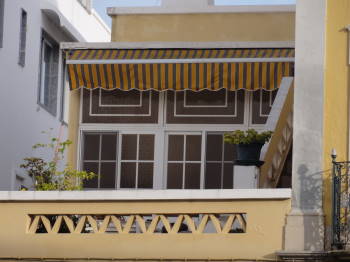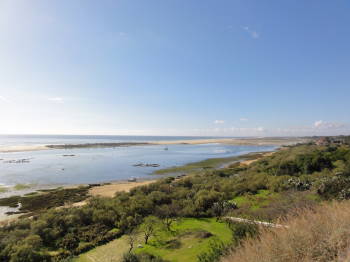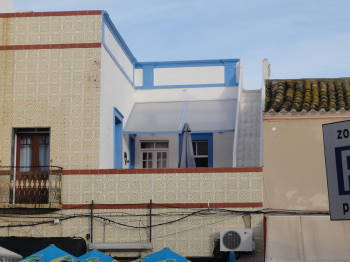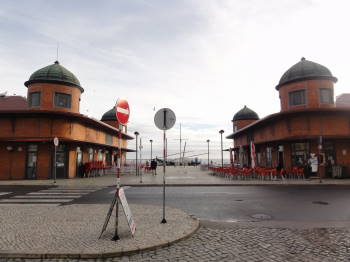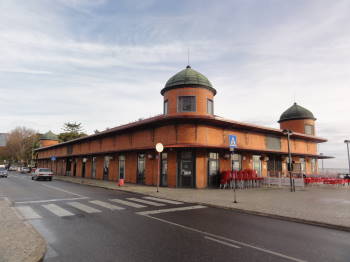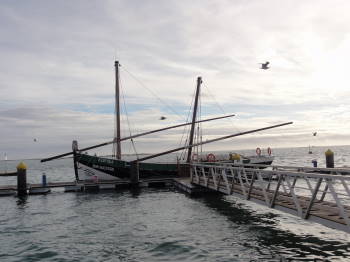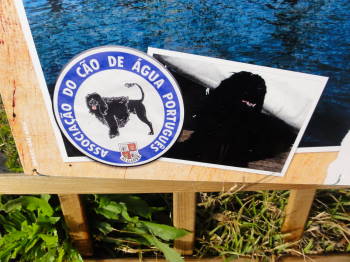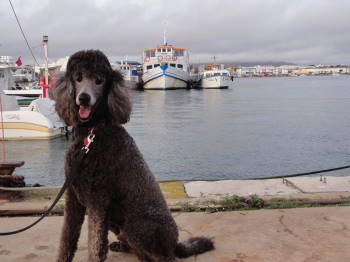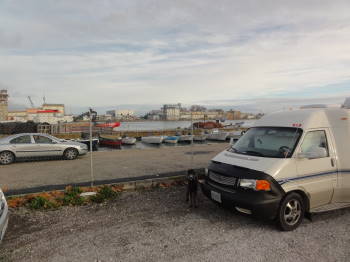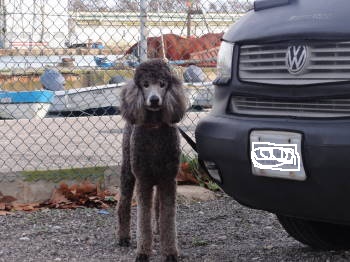 Tavira
The following day we explore Tavira & stay in a great spot overlooking the Ilha Tavira and a beach full of old tunaboat anchors and restored fishermen's quarters.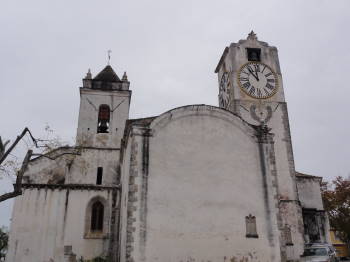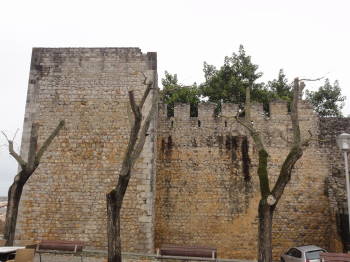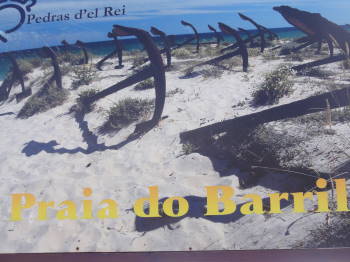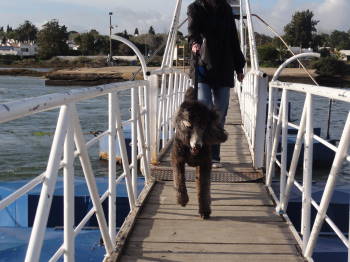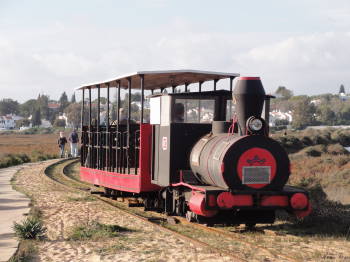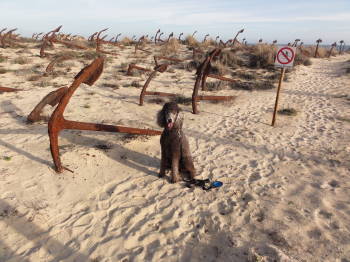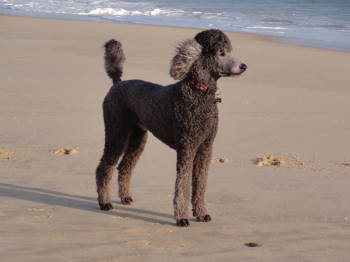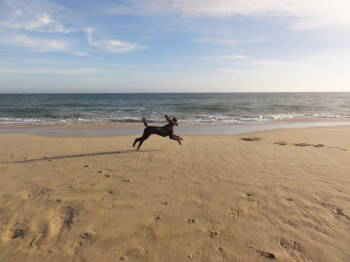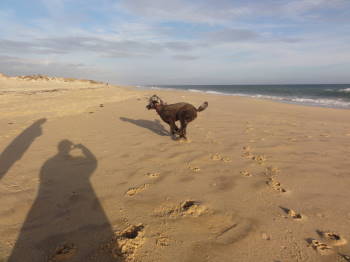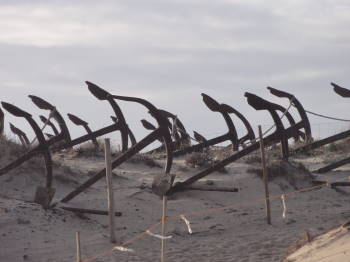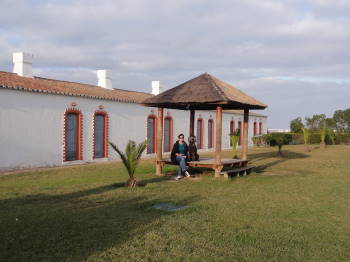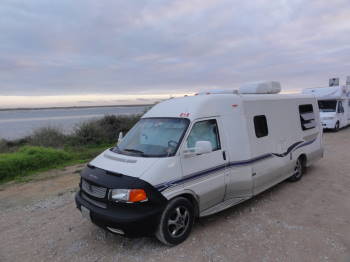 Cacela Velha & Manta Rota
Again, 2 more Algarve picturesque villages, overlooking the water.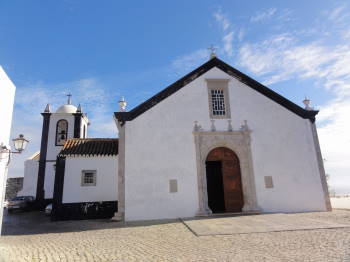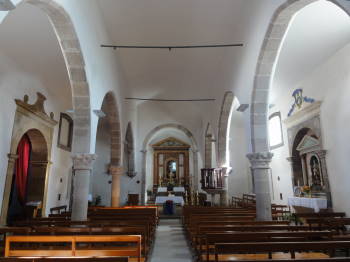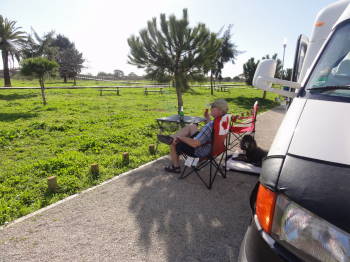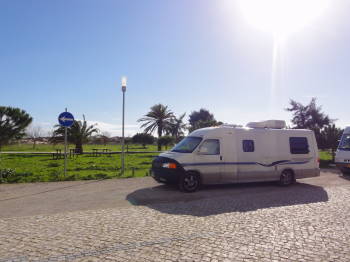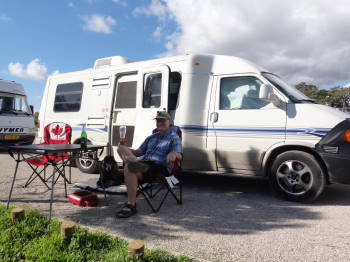 Castro Marim &
Vila Real
Castro Marim features both a ruined castle and a later huge Vauban style fort.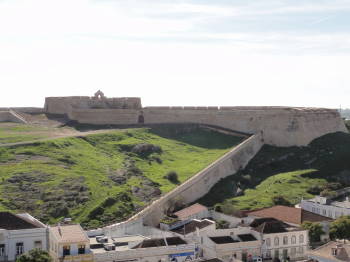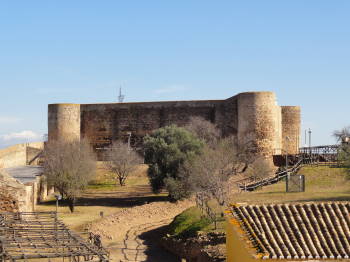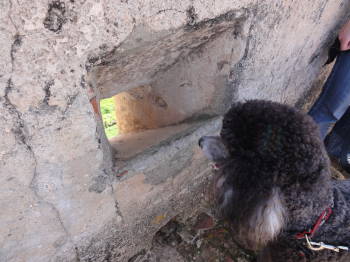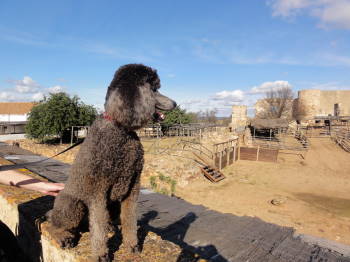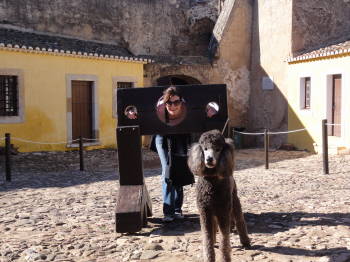 We stayed in Vila Real overlooking the river border, with Spain across the water. Walked into the lively town, with its pedestrian streets, returning to the camper as a dense fog rolled in.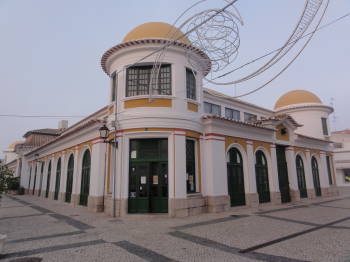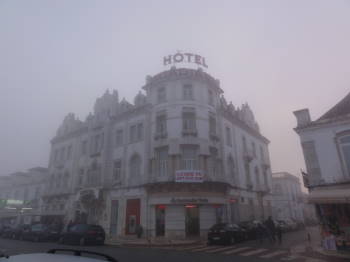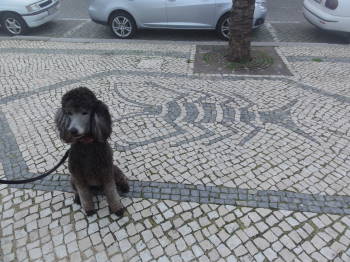 We even saw a Portuguese-plated Rialta in Vila Real!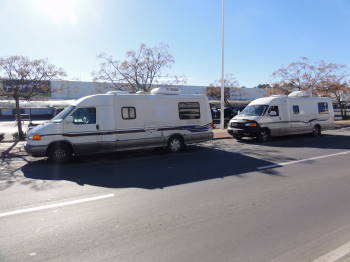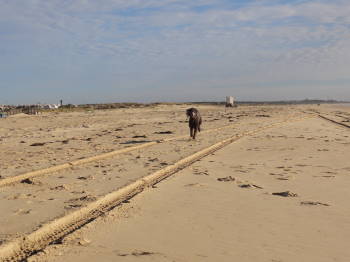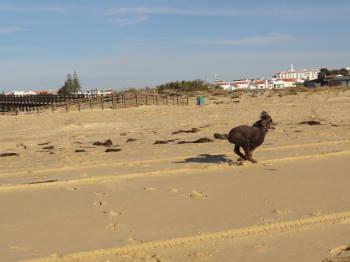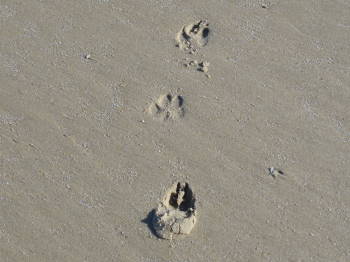 Page 1:The Drive: AMS to Lisbon
Page 2:Portugal: Taylor & Odin Arrive
Page 4:Portugal Redux - the Interior