Back to Portugal
Page 1:The Drive: AMS to Lisbon
Page 2:Portugal: Taylor & Odin Arrive
Page 4:Portugal Redux - the Interior
We spent 3 days on the Algarve just inside the Spanish border before heading up north for castles & medieval towns in the interior - Alcoutim,Beja, Serpa,Monsaraz,Evora, then back to Lisbon and through Templar Tomar to Porto, where Taylor & Odin would take the flight home.
The Algarve Redux: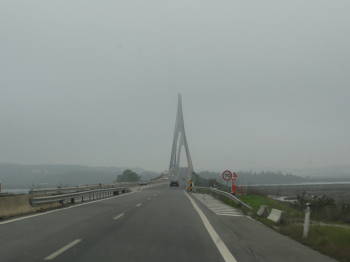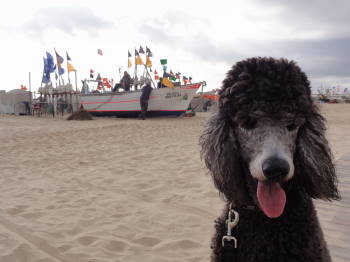 Alcoutim
On the Spanish border - apparently known in its heyday for smuggling...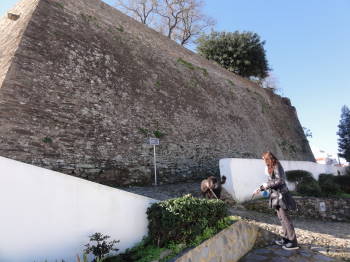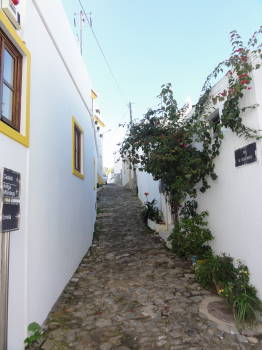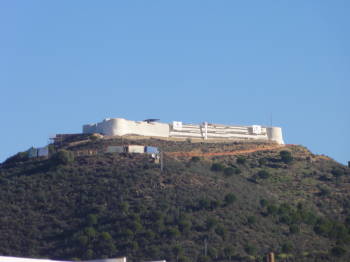 Mertola
Next we drove through Mertola - castle was closed for the day - the church next to it clearly showed its origins as a mosque. Again forgot the camera, so pics are from the phone.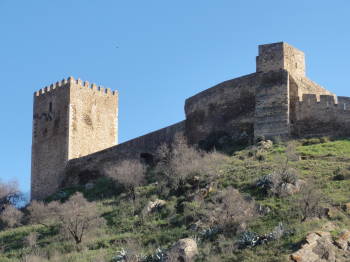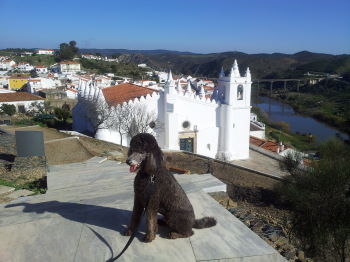 Beja
Strolled around, had some great churrasco from a famous hole-in-the-wall.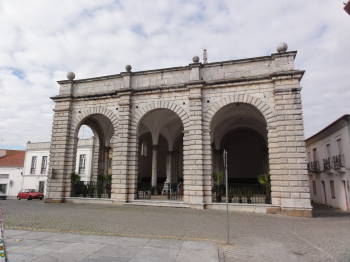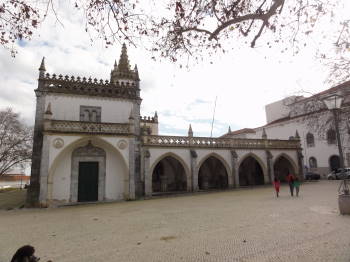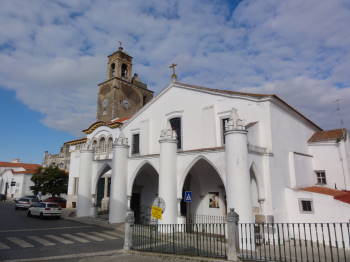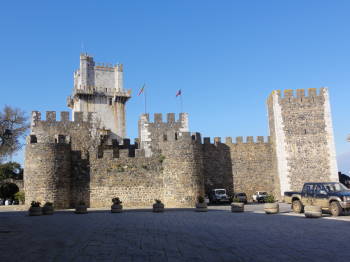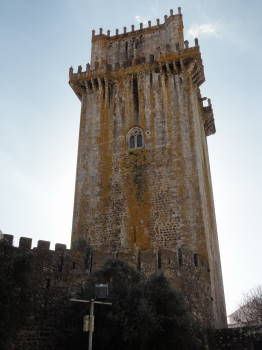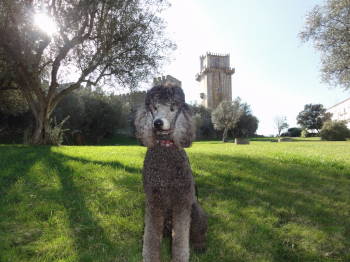 Serpa
From Beja we traveled to Serpa, where we stayed in the camping,strolled the charming old town (with its castle & medieval aqueduct),bought the local deservedly famous cheese and some good local wines.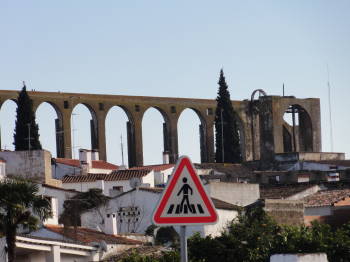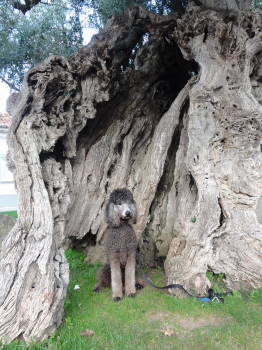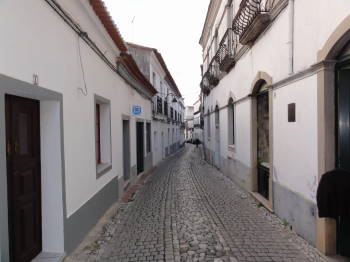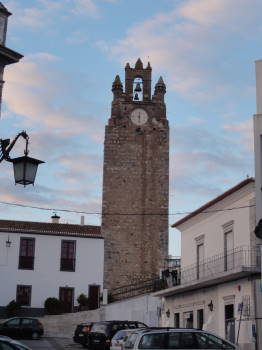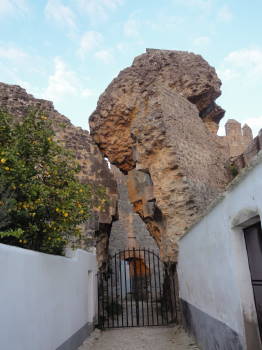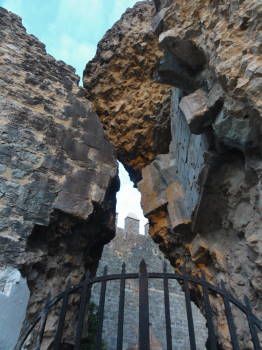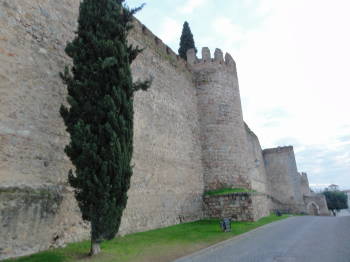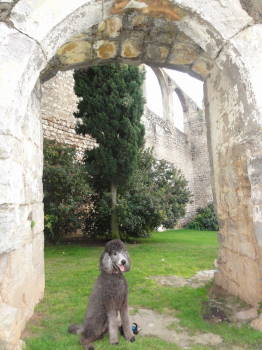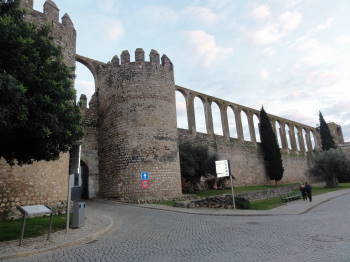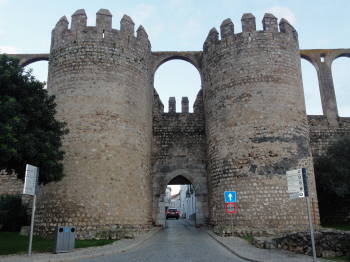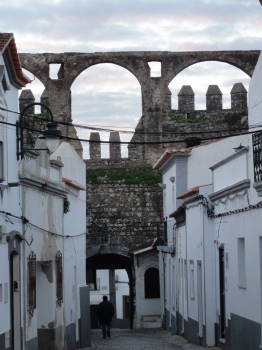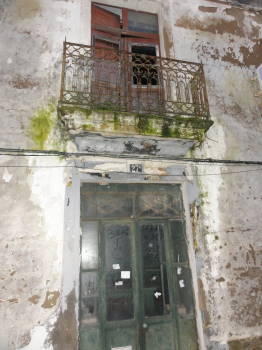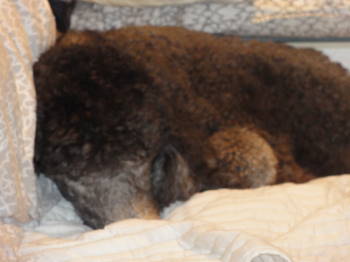 Monsaraz
From Serpa we drove to the tiny stunning walled town of Monsaraz, where we freecamped below the walls,overlooking the vista of a large man made lake system.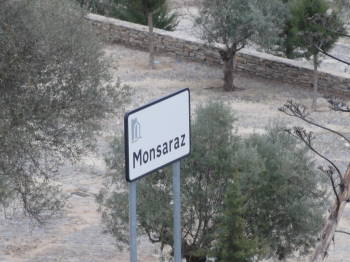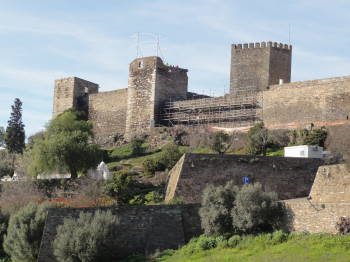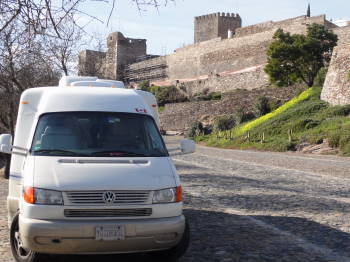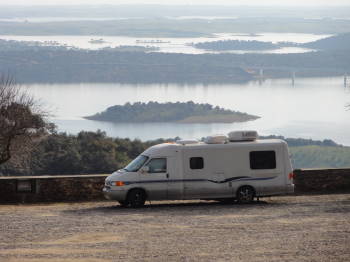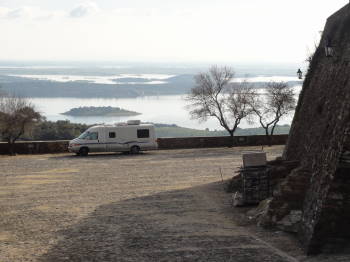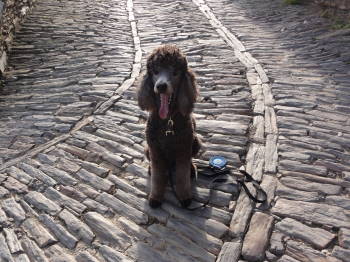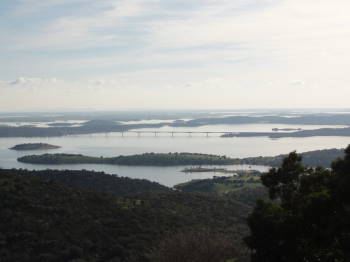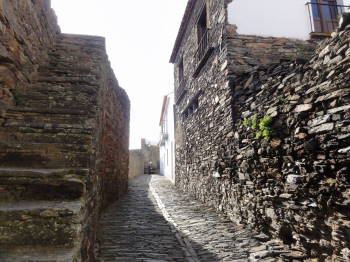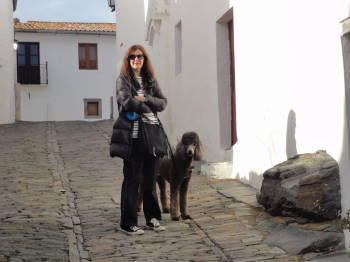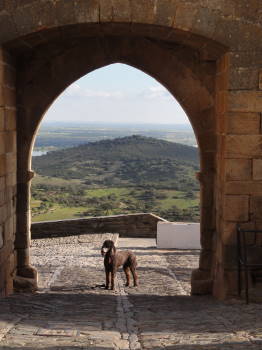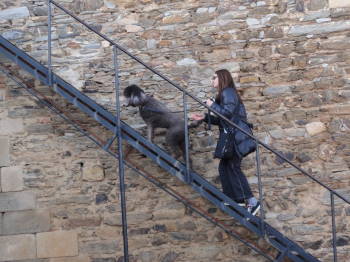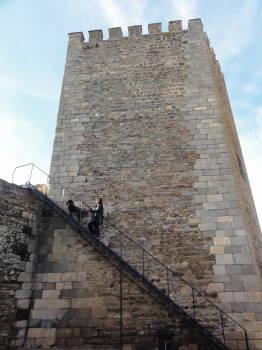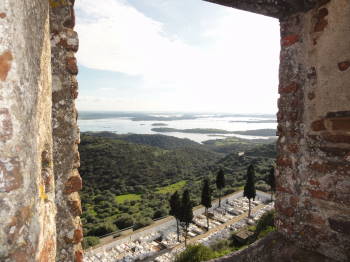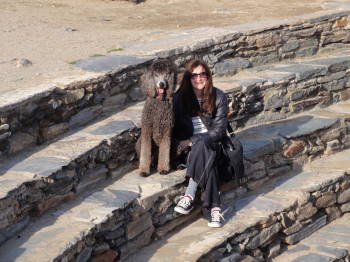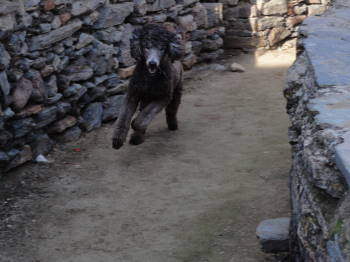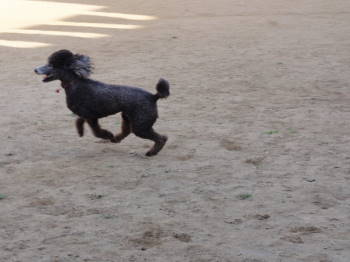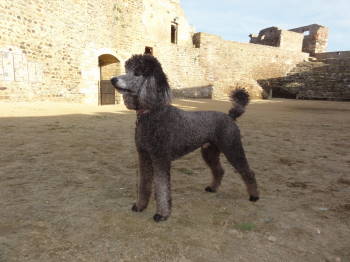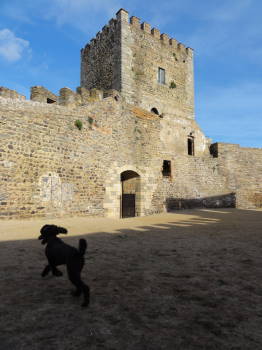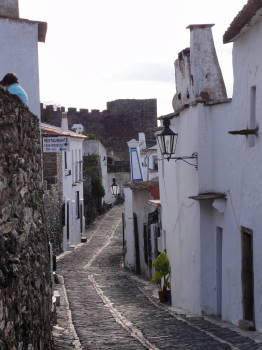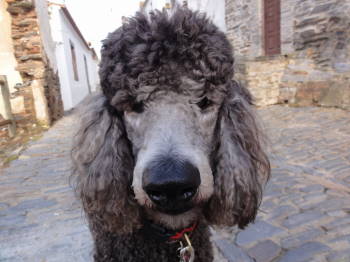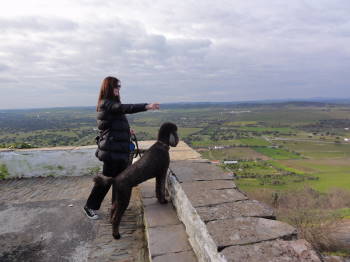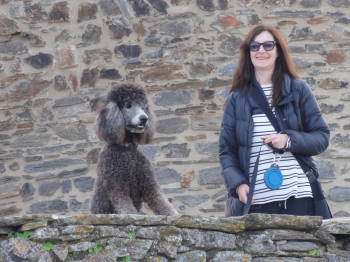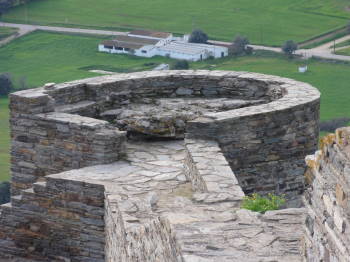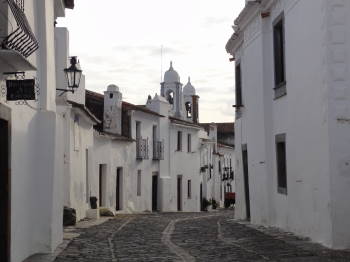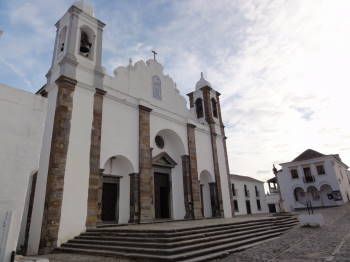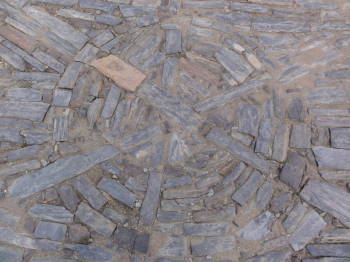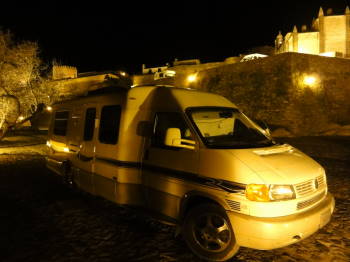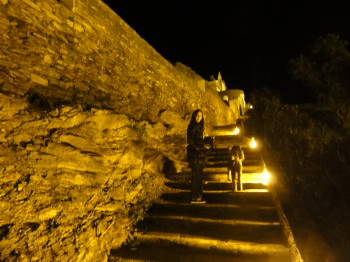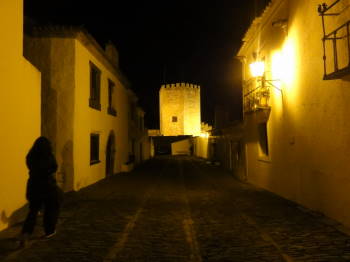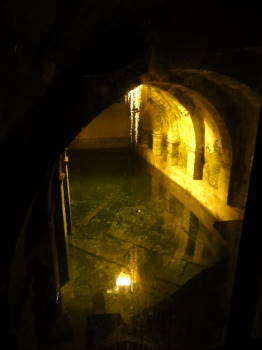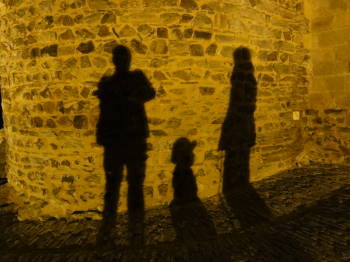 Next morning we visited some neolithic menhir & dolmen sites just outside of town. The menhir ring was moved here from its original site, which was submerged when the lake was created.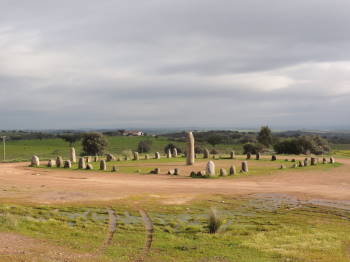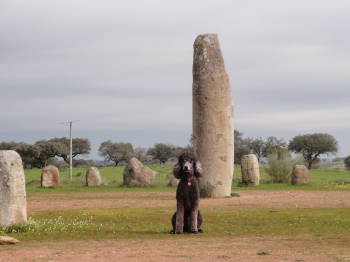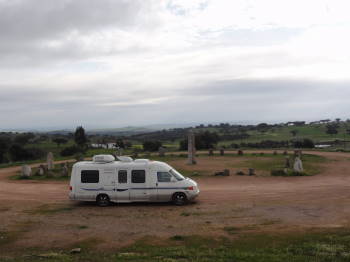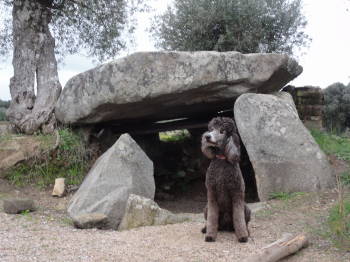 Evora
Next we spent an afternoon in the historic city of Evora - Roman ruins, warren-like streets & and an aqueduct...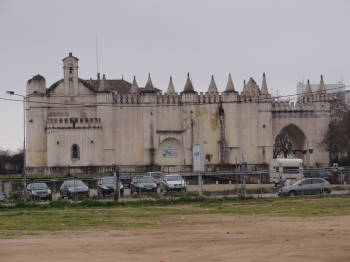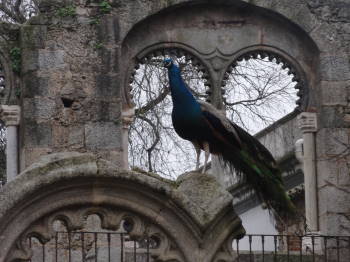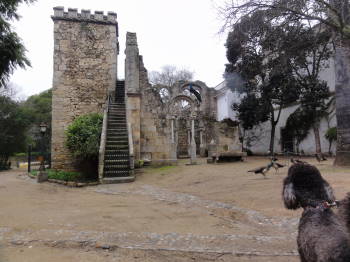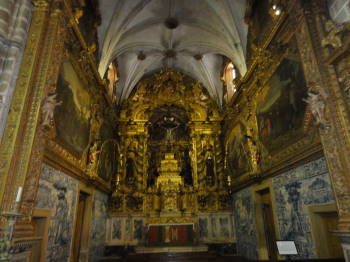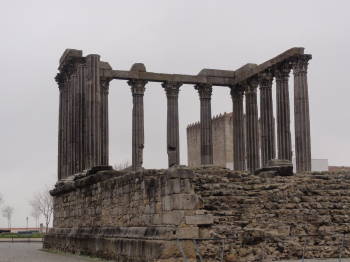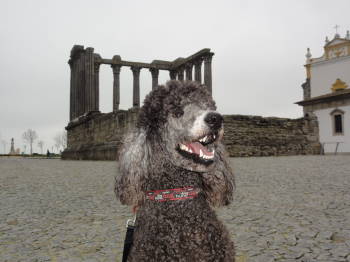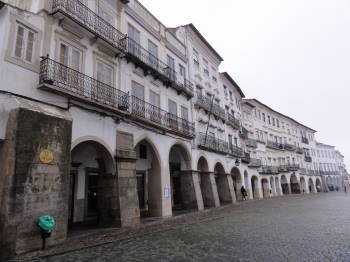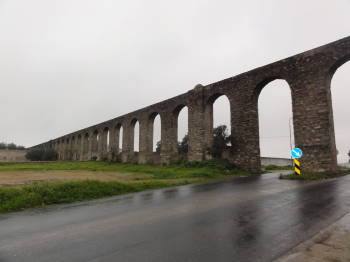 After a one day stop in Lisbon, to pick up Odin's crate from storage, we made our way up to Porto, vising Batalha and Tomar on the way.
Batalha
- an immense monastery built to commemorate the winning of a battle. Had some great local pork dishes at a restaurant here.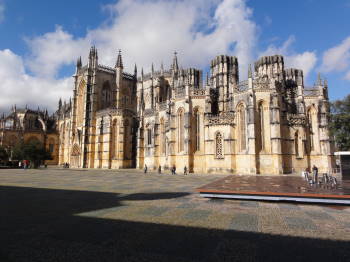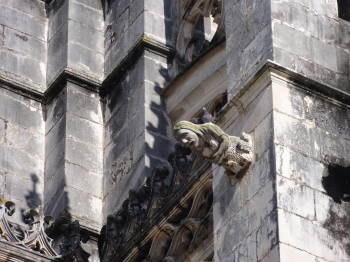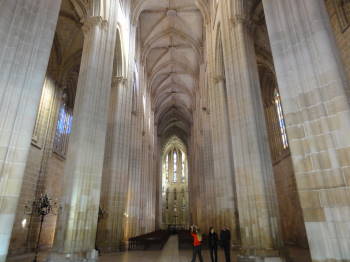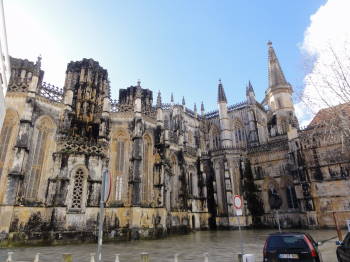 After Batalha, we stopped briefly to see what all the fuss was regarding the shrine of Fatima (no clue).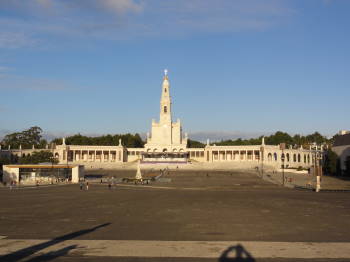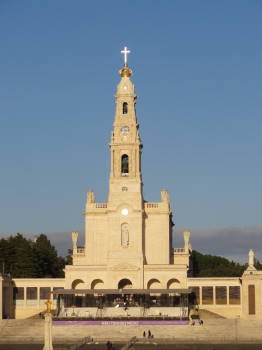 Tomar
Next we stayed in the camping at Tomar for a couple of days. A very neat town, with a Visigothic tower, an open market, pedestrian walkways, a Gothic church and a magnificent Templar castle/church, with a huge monastery added to it.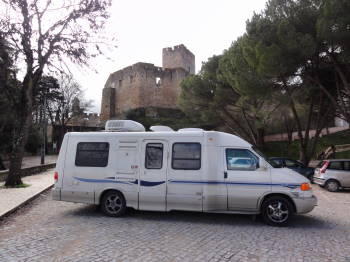 Festa dos Tabuleiros - women wear elaborate bread sculptures on their heads...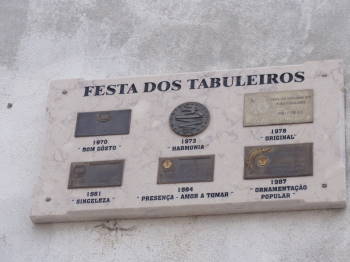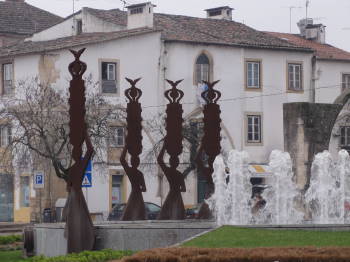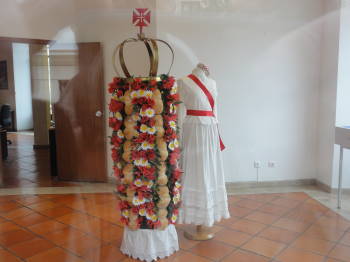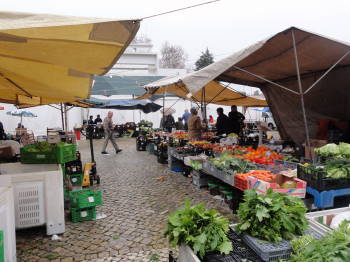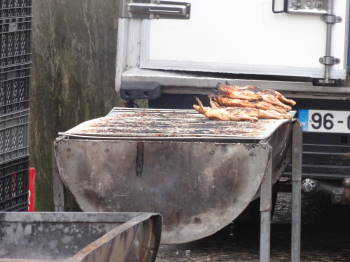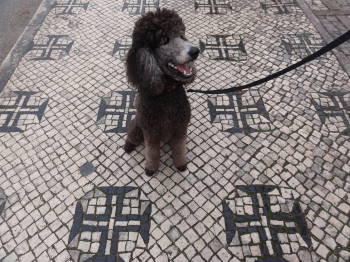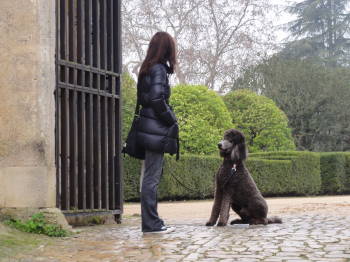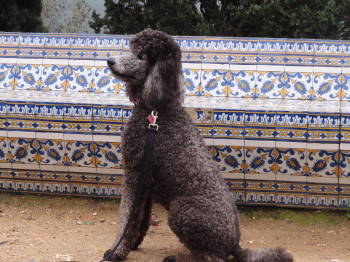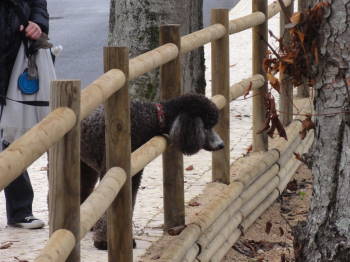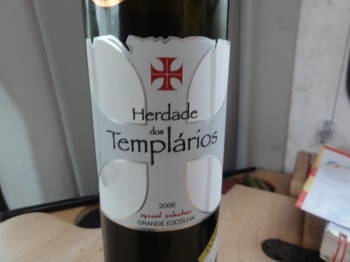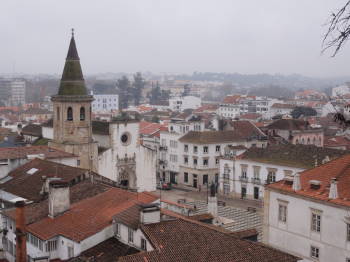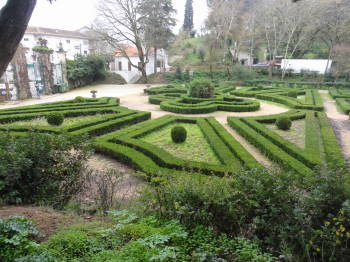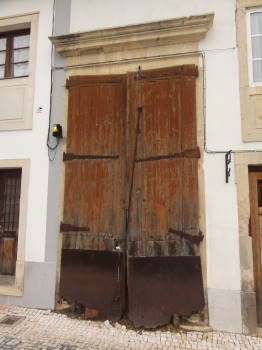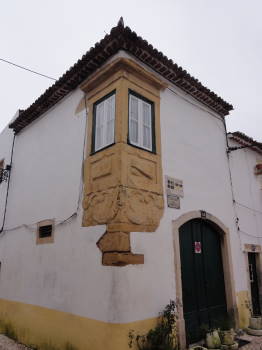 A restored synagogue...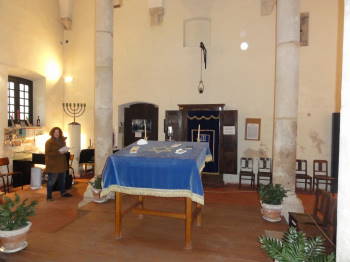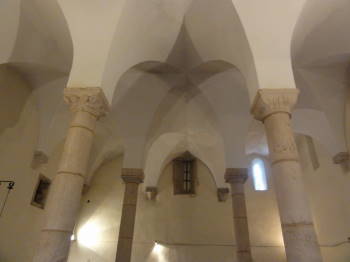 Visigothic watchtower and Gothic Templar church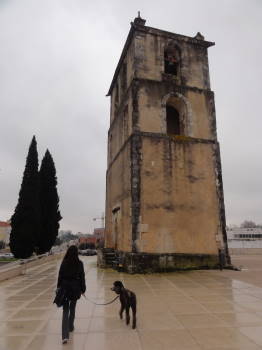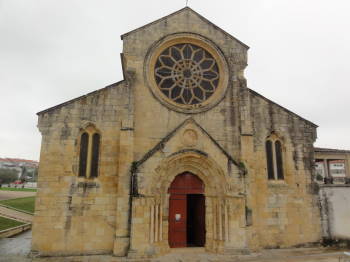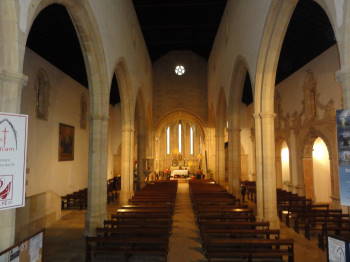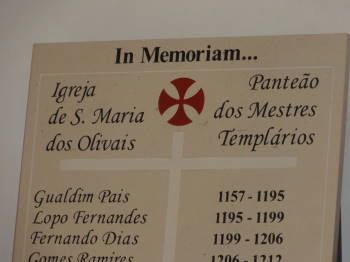 The Templars & the Monastery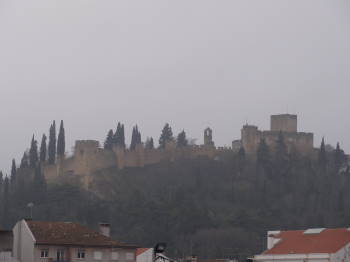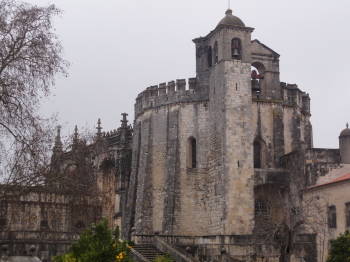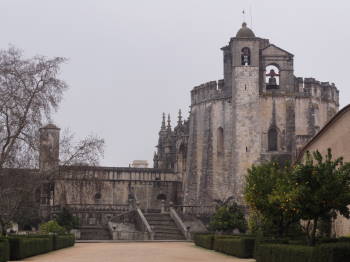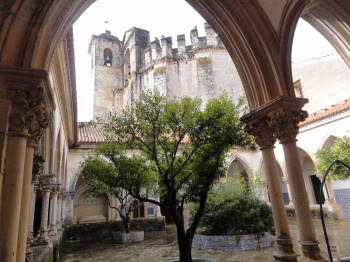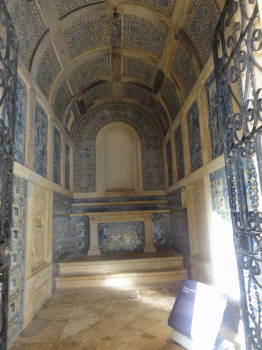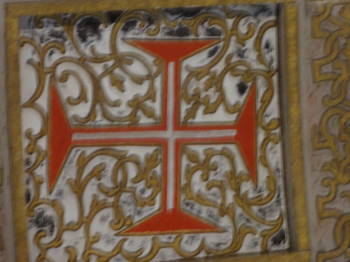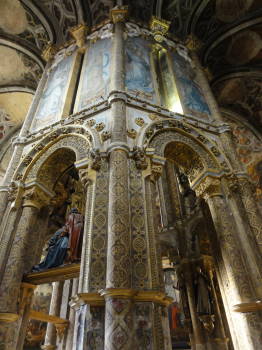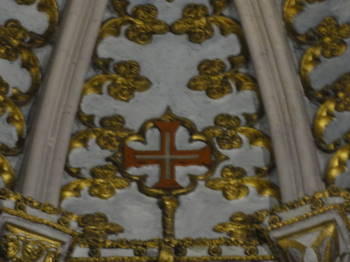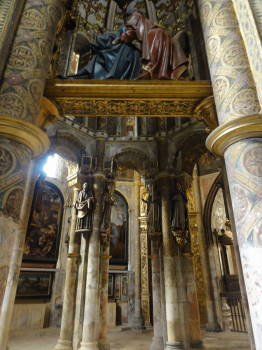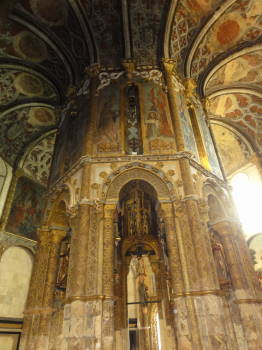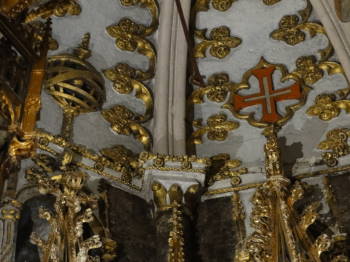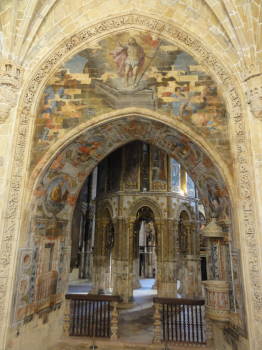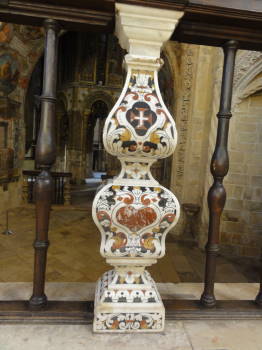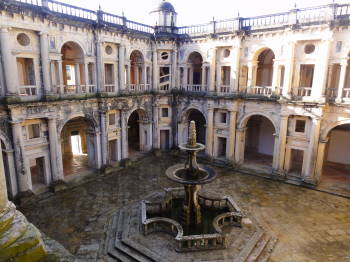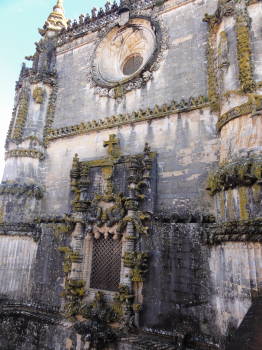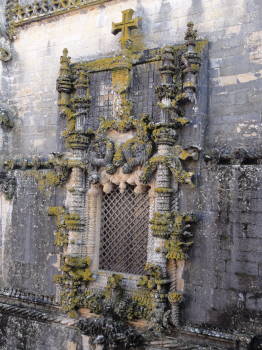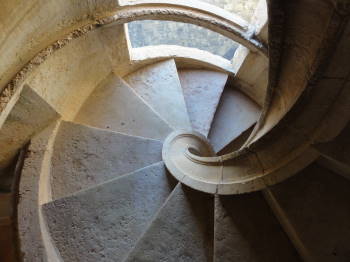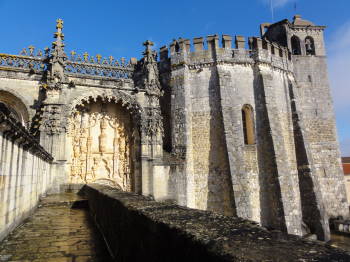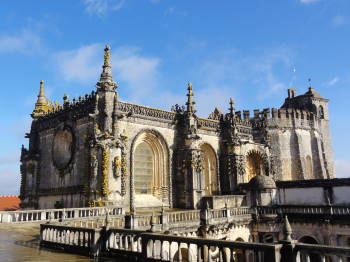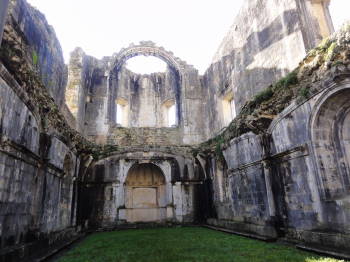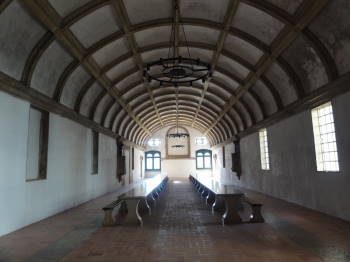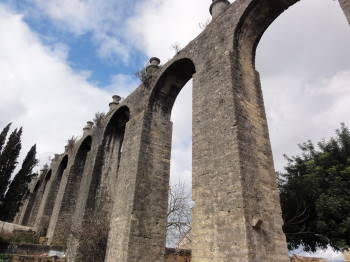 Finally, we spent two days on the coast just north of Porto, awaiting the flight home for Taylor & Odin.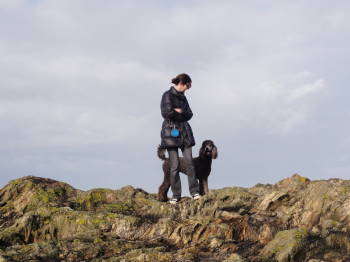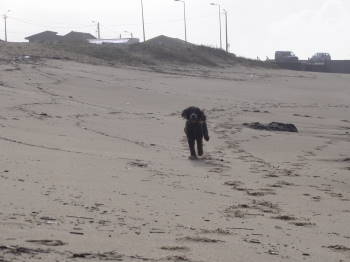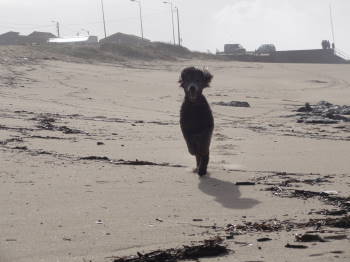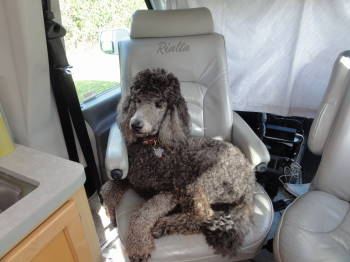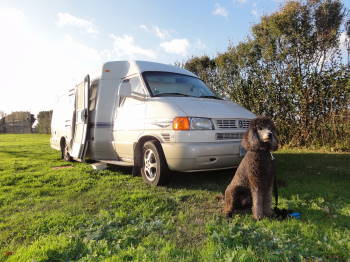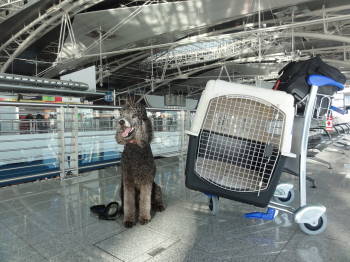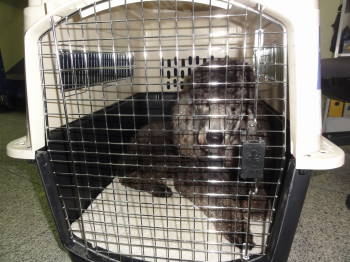 Frank then took a week to drive the camper back to Amsterdam (brrrr...cold!), finishing off with a few days with old friends Kees & Josey at "Camping van Veen" :-)
I drove the "Autovia Camino de Santiago" -
friends who have walked the Camino claim that this doesn't count! :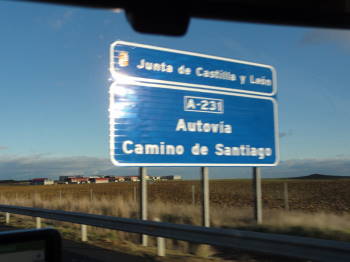 Bon Matin France ... et la neige! :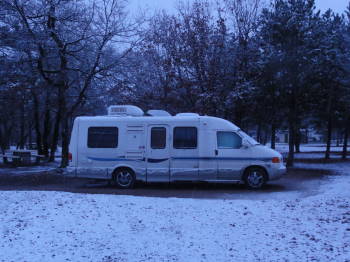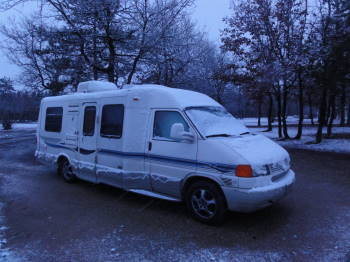 Cool freecamping spot in Neufchatel en Bray, next to a train station turned art gallery: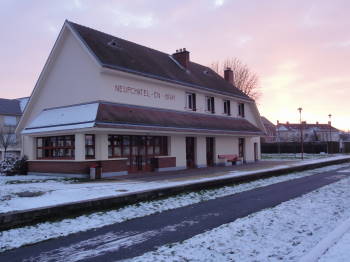 "Camping van Veen", Haarlem: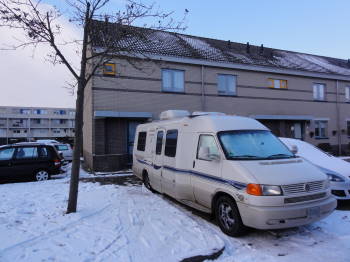 Page 1:The Drive: AMS to Lisbon
Page 2:Portugal: Taylor & Odin Arrive
Page 4:Portugal Redux - the Interior