SPAIN
Page 1:The Drive: AMS to Lisbon
Page 2:Portugal: Taylor & Odin Arrive
Page 4:Portugal Redux - the Interior

View SpainPortugal in a larger map
We left Portugal and drove down the west coast of Spain, staying our first night
freecamping
overlooking a mist-shrouded lake.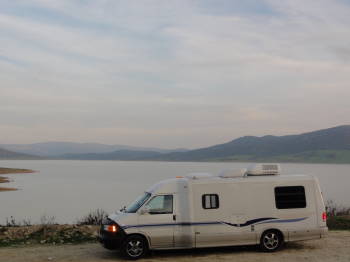 Vejer de la Frontera
Next day we visited the Moorish/pueblo blanco town of Vejer de la Frontera,
one of the most stunning of the small hilltop Spanish villages we would visit.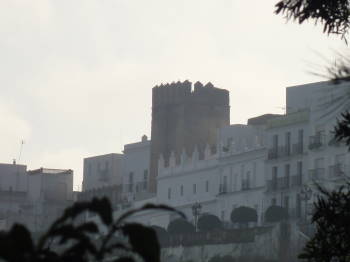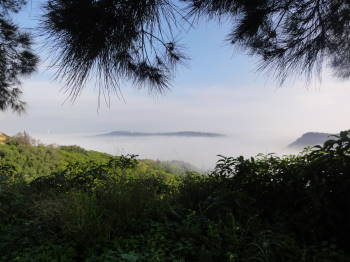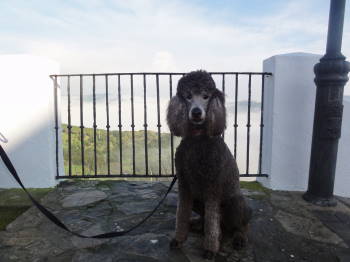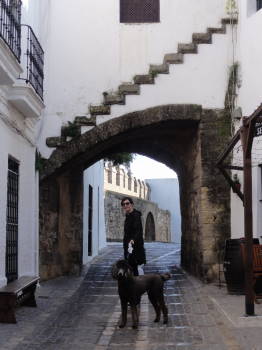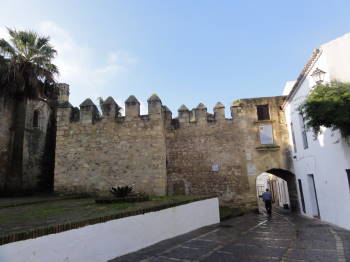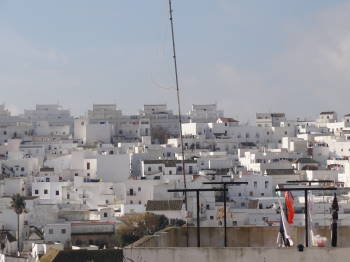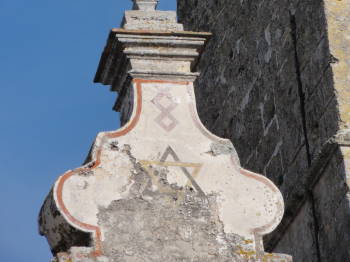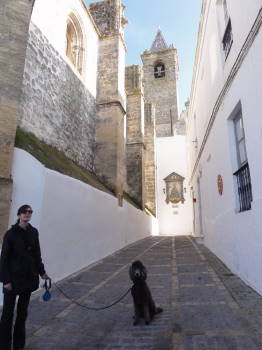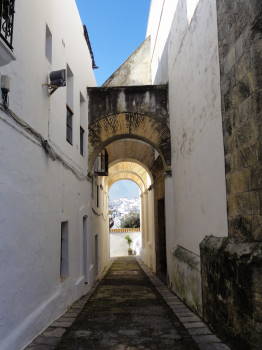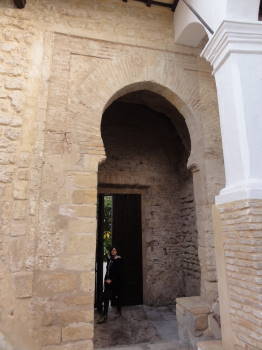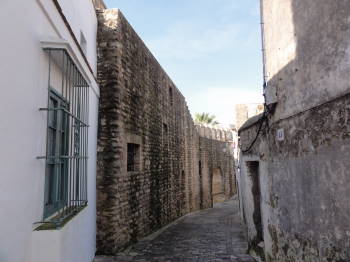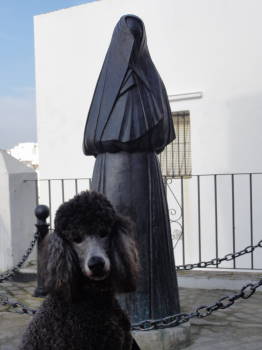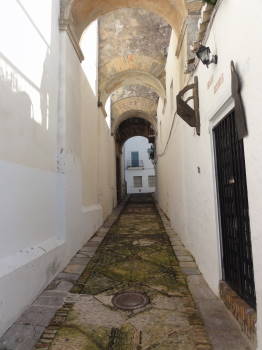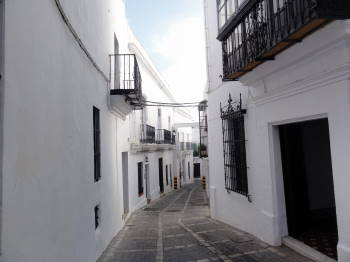 Next we looped around the coast, through vast fields of windmills, past Tarifa (glimpsing Morocco across the water) & Algeciras to Gibraltar, where we spent a couple of days.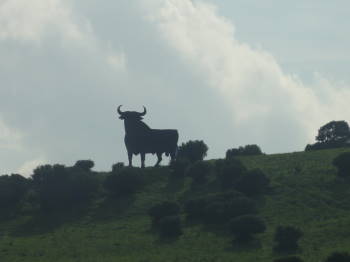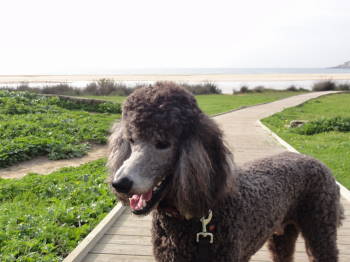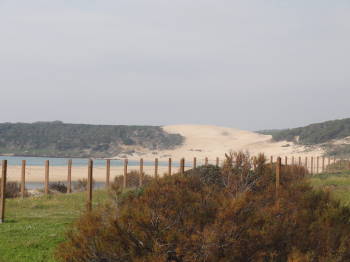 Gibraltar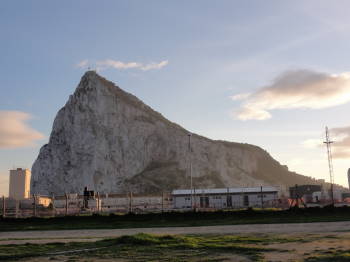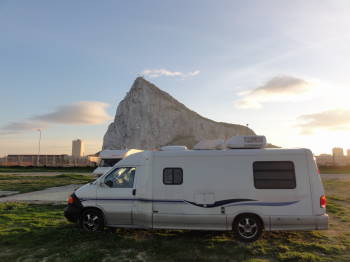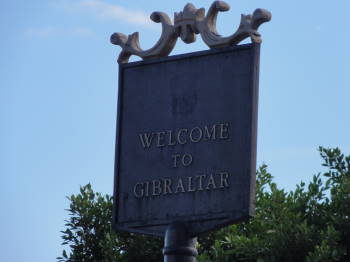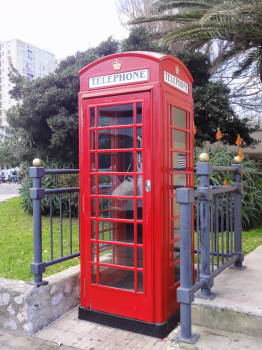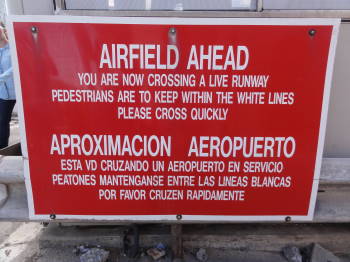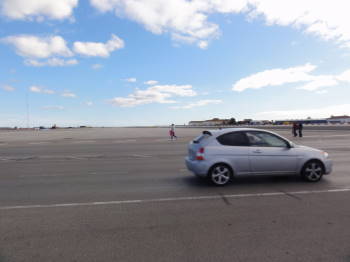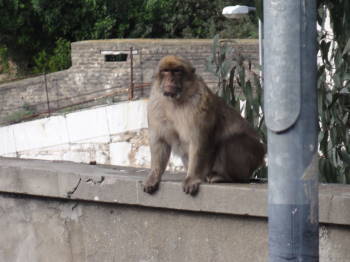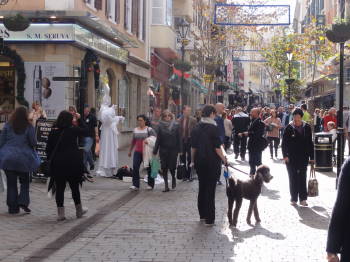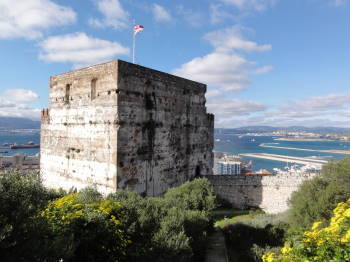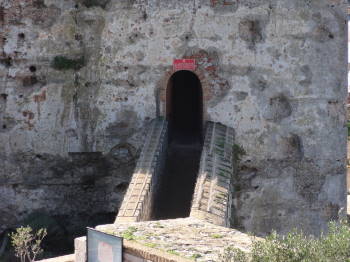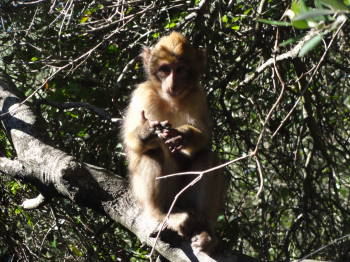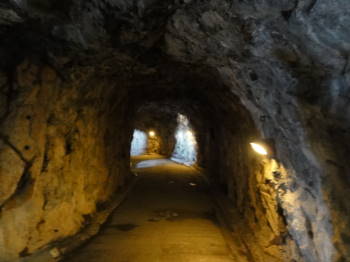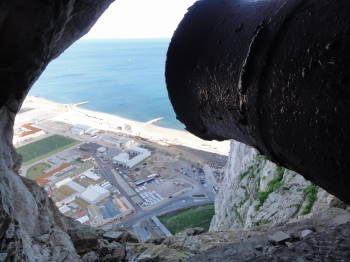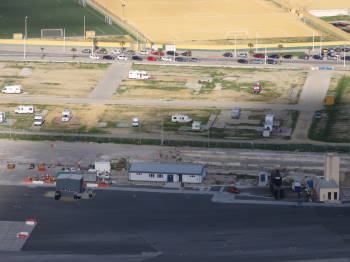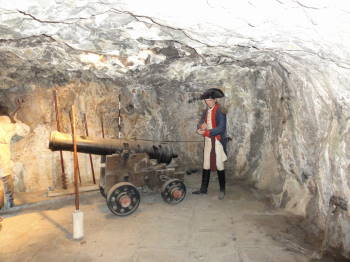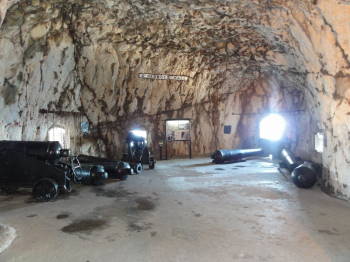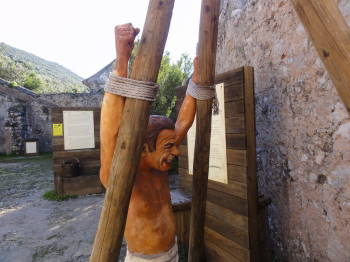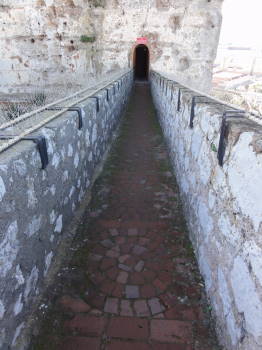 Next we drove along the Costa del Sol past Malaga. The unremitting tacky tourist development on this coast occasioned a decision to head inland and we spent 3 days in beautiful Granada, including Christmas day (no pics for the Costa del Sol).
Granada
We found the Camping Sierra Nevada, where we stayed 18 years ago, to be open, despite our books' assertion to the contrary. A half hour walk through town to the centre, it is a perfect location. We walked in the first evening, then again on Christmas Eve day, with perfect 22 degree Centigrade weather. Taylor & Odin enjoyed a typical Andalusian breakfast of churros & chocolate (no chocolate for Odin, of course)!
We strolled up throught the Gypsy Sacramonte area and then explored the Albacin, having a great lunch at the top. No Alhambra this time - been there, done that :-)
Christmas day saw one of the few rainy days on the trip, but we fired up the travel Christmas tree (in pretty rough shape after 20 years on the road), put the ole Xmas music on & "enjoyed" a bottle of "Spanish egg nog" Frank dug up in the supermarket. One bottle in a lifetime is more than enough!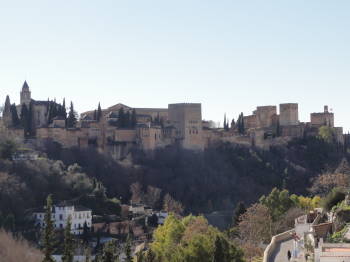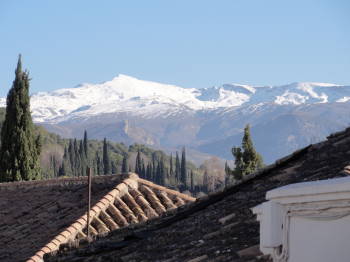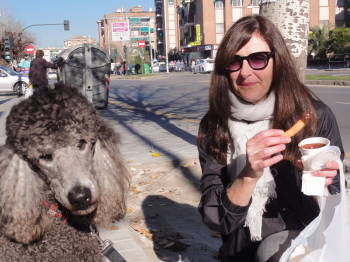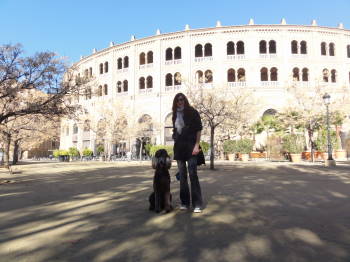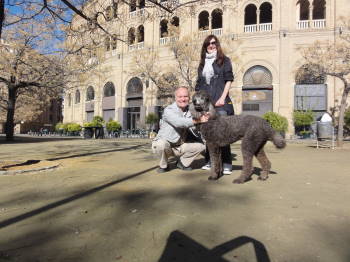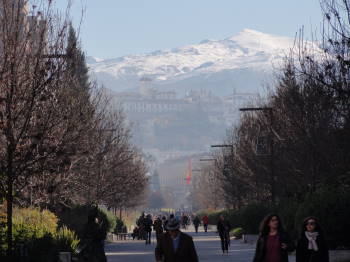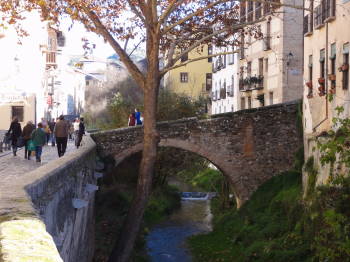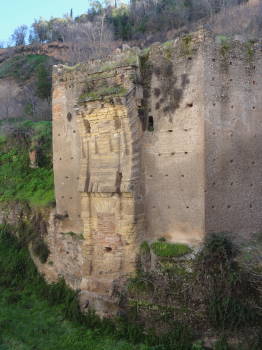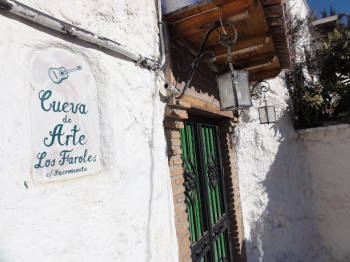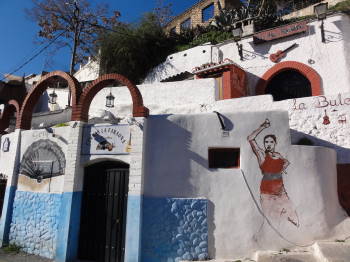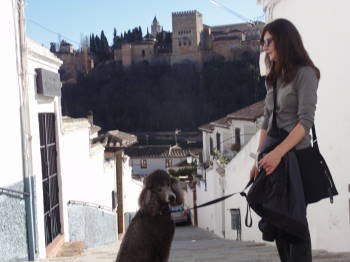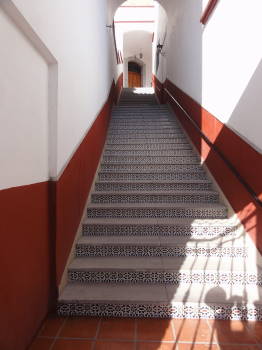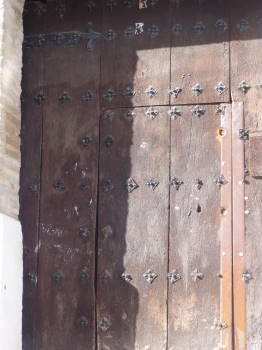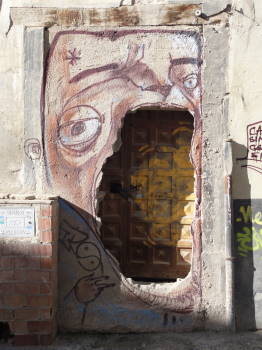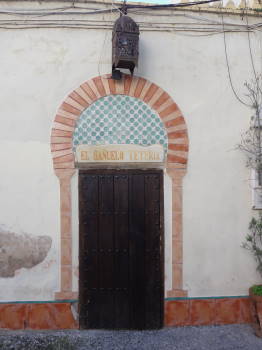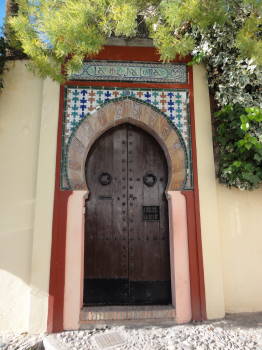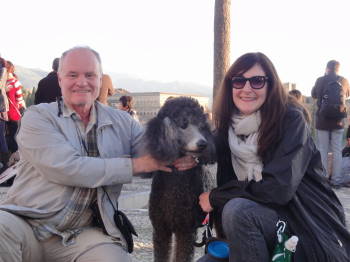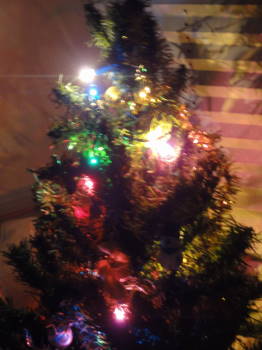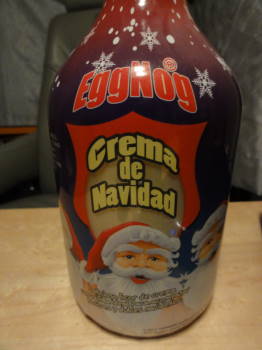 Leaving Granada we visited Antequera, Ronda, several other pueblos blancos, & negotiated the one-and-a-half-lane roads of the dramatically beautiful Parc Natural de Grazalema.
Archidona
coldest day of the trip - interesting small town with an octagonal central square.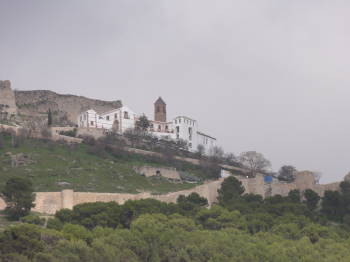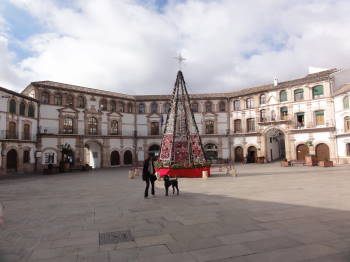 Antequera: Dolmens, Moors and more...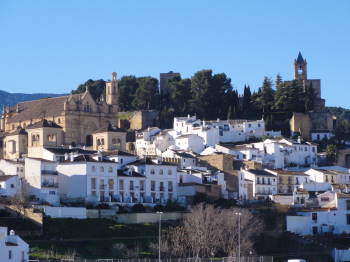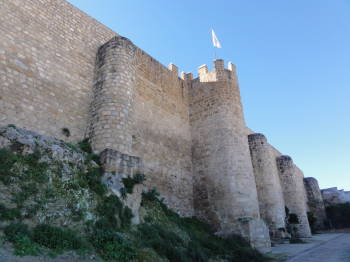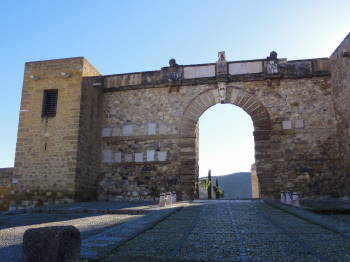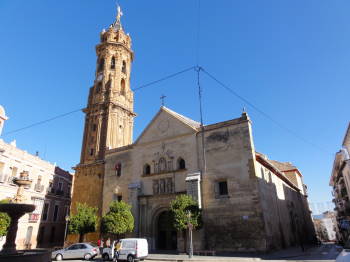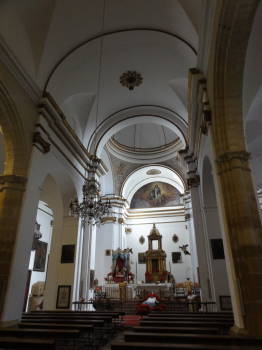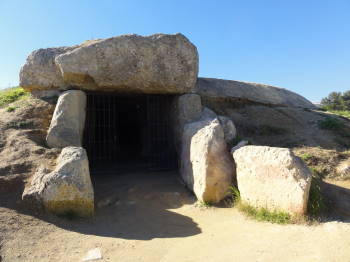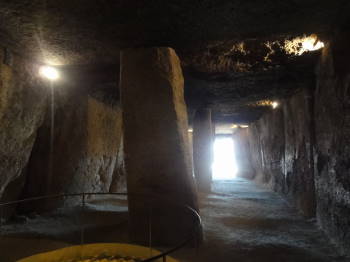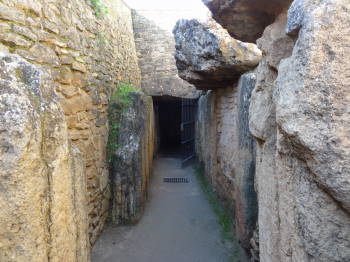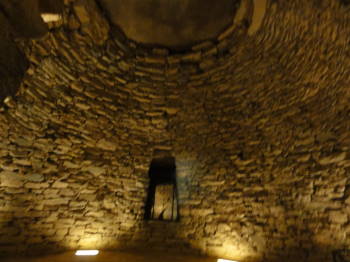 We picked up a selection of interesting local Christmas season pastries.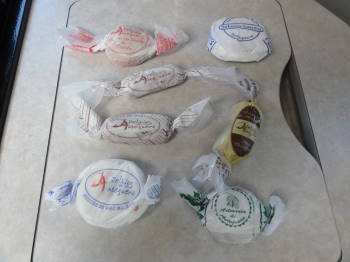 We were also struck by the number of half-finished infrastructure projects throughout Spain & Portugal, evidence of their current economic malaise. In the small town of Antequera alone we saw sitting unfinished: a neolithic museum, a convention centre, a high speed railway line and a 4 lane highway.
Ronda
We stayed at the Camping a kilometer outside of Ronda - an easy walk in, though coming back along the unlit highway in the dark was a bit disconcerting. Ronda is a beautiful town, first among the pueblos blancos. I forgot my camera, so pics are from my Galaxy Note phone. We had our first tapas here - quite good, but outshone by all subsequent tapas meals.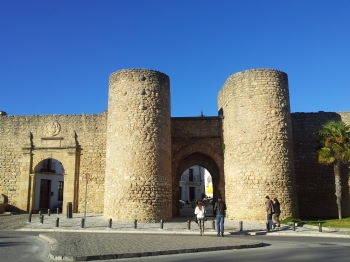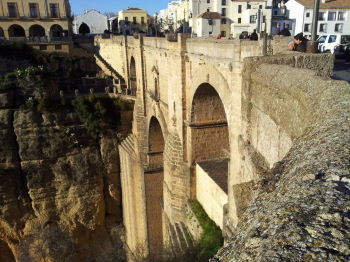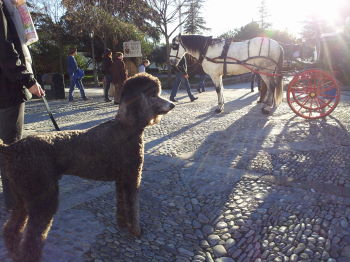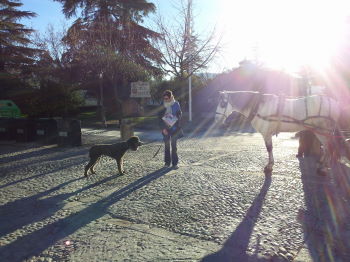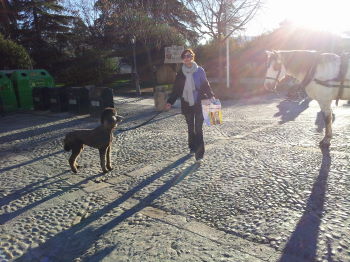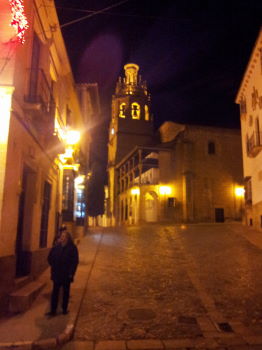 The drive through the Parc Natural de Grazalema
We thought we might try again to visit the neolithic cave of Pileta ( we tried unsuccessfully in 1994 as well), but decided to take a pass for logistic reasons. Instead headed through the Parc Natural de Grazalema, an interesting drive along narrow roads with grand vistas. Had to back up a couple of times when caught in the narrow streets of a medieval/moorish town (and I mean backing up several blocks, holding traffic up considerably! :-(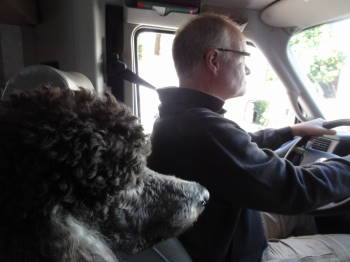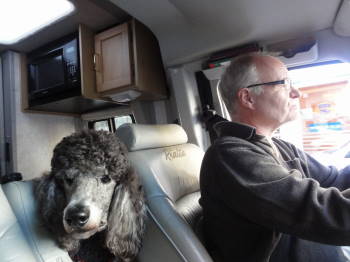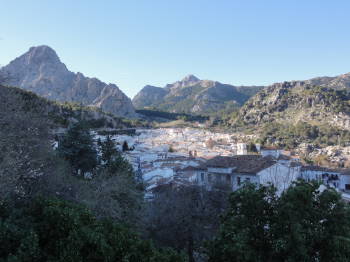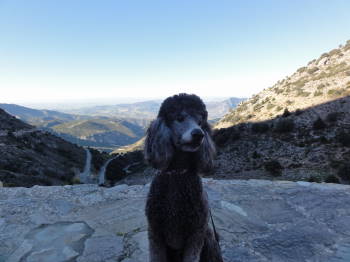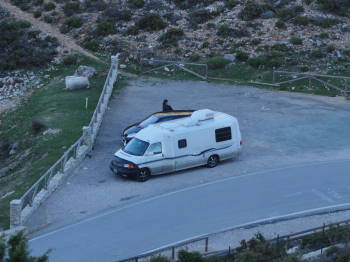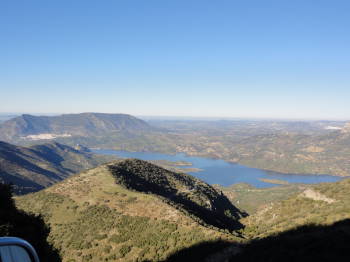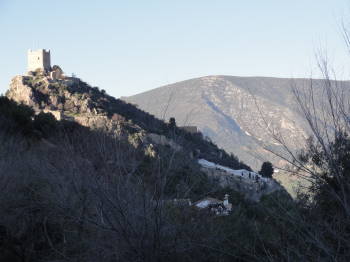 Sanlucar de Barrameda
Next we headed for the coast to the Sherry town of Sanlucar de Barrameda, where we stayed 5 days overlooking the water. We had great tapas at Casa Bigote on the water, a meal on the square, visited the market and castle. Here we spent New Years Eve, drinking cava until 3 a.m. with a group of newfound friends that included a British couple, an Australian single woman, a Spanish couple, a Cuban/American-French couple , a German couple - & ourselves, the Canadians! A good time was had by all.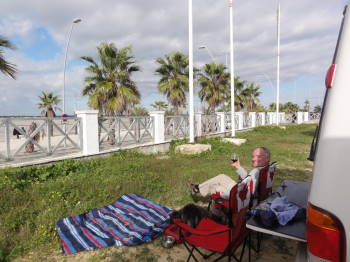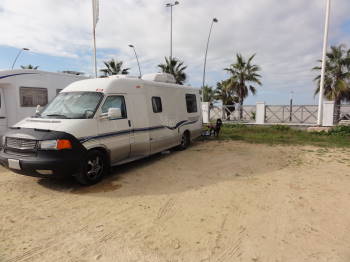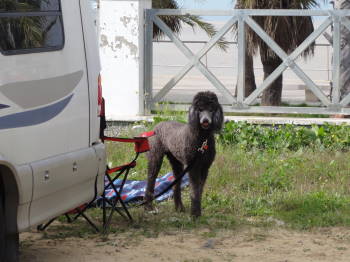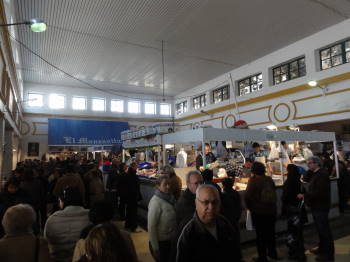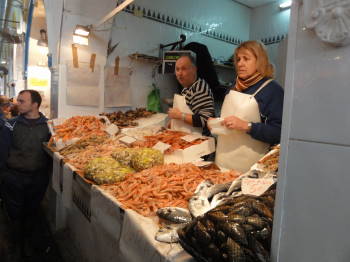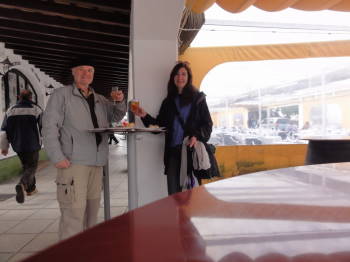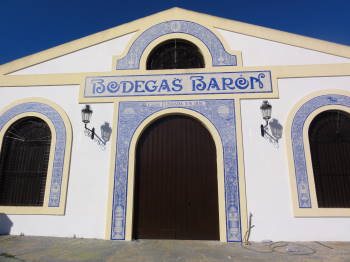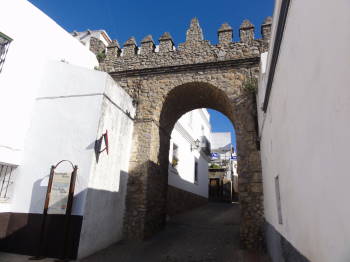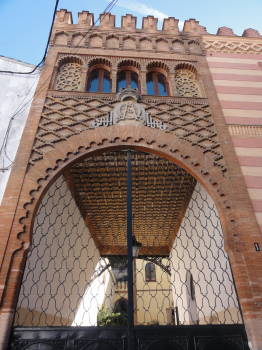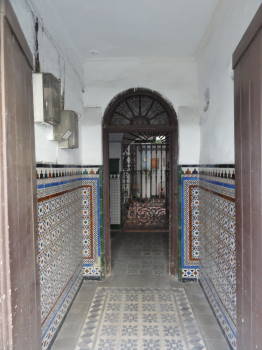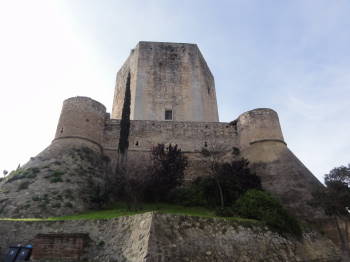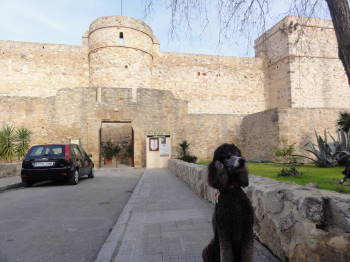 Sevilla
From Sanlucar we toured around Sevilla (staying first in a cool marina in Galves, just outside the city), before heading back to Portugal.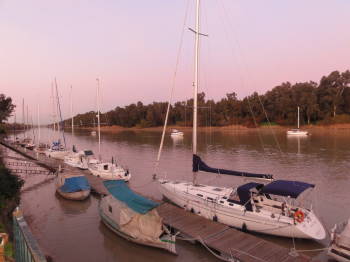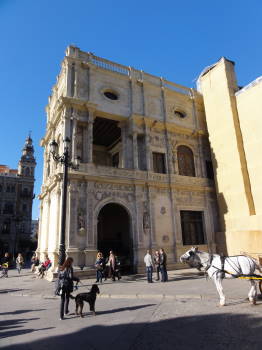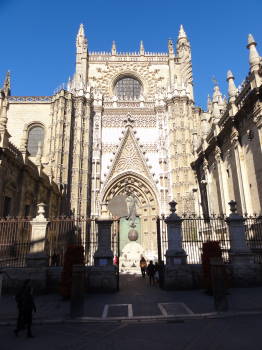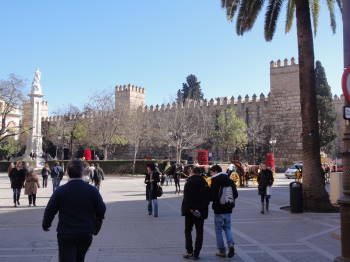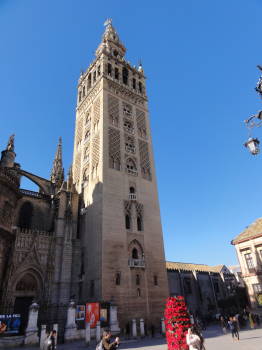 We had our best tapas of the trip: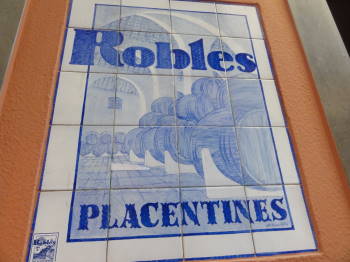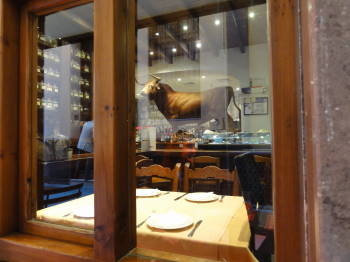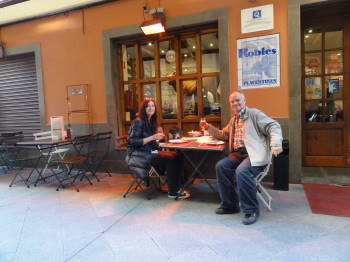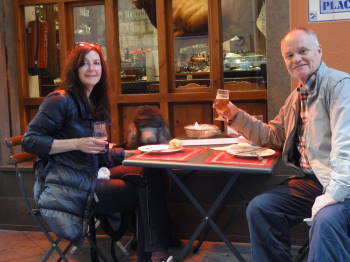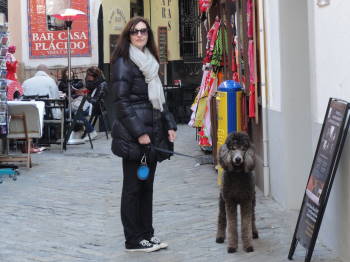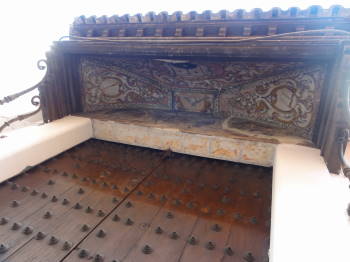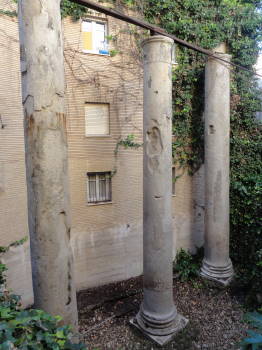 Page 1:The Drive: AMS to Lisbon
Page 2:Portugal: Taylor & Odin Arrive
Page 4:Portugal Redux - the Interior